Mozambique Holiday Packages to &Beyond Benguerra Island

Browse our tailor-made Mozambique holiday packages to &Beyond Benguerra Island in the extraordinary Bazaruto Archipelago. Your search for the ultimate special deal starts right here with the andBeyond selection of awesome luxury vacations to Mozambique.
We recommend the 'Fly me to the Beach' package for your first trip to Africa because your helicopter transfer to Benguerra Island is absolutely free! What an introduction to the andBeyond treats including all meals and drinks.
Bring the children on the 'Stay Longer, Pay Less' Special Package for a family getaway in style and save, save, save - but have fun in the sun!
Honeymoon brides get a whopping 50% discount on sumptuous accommodation in a beach cabana when newlyweds book the best 5-night deal in Mozambique. This romantic retreat includes meals, drinks, and lovely &Beyond honeymoon surprises.
See more special deals below and book your tickets with the Mozambique Travel specialists today.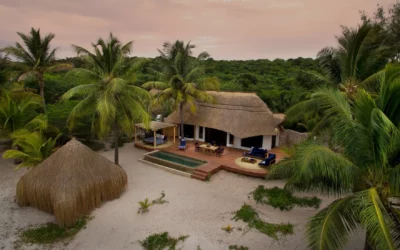 Fly Me to The Beach &Beyond Benguerra special deal 2023
We bring you a special &Beyond Benguerra Lodge deal with free helicopter transfers from Vilanculos and lavish amenities. A Bazaruto Archipelago holiday package to our top island lodge in a 4-night deal offers specials on meals, drinks and island activities.
4 nights from
$4,600
Per person sharing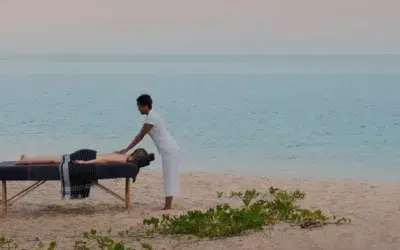 &Beyond Benguerra Island Long Stay Special Deal 2023
Stay longer and pay less at Andbeyond Benguerra Island on a discounted accommodation 6-night rate to the dazzling Bazaruto Archipelago. Includes flights and transfers, all meals and opulent accommodation. The best holiday deal for families and couples in a fully inclusive package.
6 nights from
$7,250
Per person sharing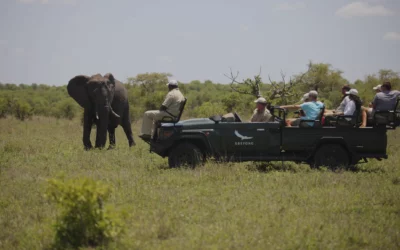 AndBeyond Ngala Safari Lodge and Benguerra Island Lodge
Bordering the Kruger National Park, Ngala Safari Lodge is a safari getaway boasting amazing wildlife spotting in South Africa. Take a helicopter flight to Benguerra Island Lodge off the coast of Mozambique where pristine white beaches and a host of fun activities.
8 nights from
$8,270
Per person sharing