Mozambique's amazing coast
Read our 5 reasons to visit Mozambique and whet your appetite for a holiday in a friendly African destination. We know there are at least 105 reasons to visit Mozambique's amazing coast but start here and then book your ticket.
1. Marine Reserve 
What a relief that Mozambique still leads Africa in proclaiming marine reserves to protect her ocean species. Tourism to this glorious holiday destination continues to rise as intrepid travellers hear about the scuba diving in Mozambique. The warm Indian Ocean promises so much diversity of spectacular wildlife under turquoise waves. There are enormous and gentle Whale sharks, an endangered species which use filter-feeding methods to eat tiny food particles.
Divers love to hover above huge Manta rays which can actually fling themselves right out of the water when swimming fast. See them near Tofo and in the Bazaruto Archipelago. The rare Dugong eats seagrass and rises to the surface often to breathe air. See these shy creatures near the Bazaruto Archipelago islands. It is difficult to spot the Leafy sea dragon which resembles a bit of seaweed whereas the Blobfish is just that, a blob. Like a chunk of jelly, they float around looking for food.
One of the most recent and the largest marine protected area in Africa is the region covering 10 islands in the Primeiras and Segundas Archipelago. Saving several corals and turtles, this marine park is essential for tourism and the future of the ocean environment off Africa.
2. Best Beaches in Africa 
Travelling the more than 2 000km of wonderful coastline off Mozambique takes time to choose the best beaches and enjoy their quality slowly. Mozambique surely boasts some of the best beaches in Africa and your holiday should at least include some island beaches, some in Inhambane, Vilanculos, Pemba and Maputo. From the palm-lined shores of Barra and Tofo to the Baobab groves in the Quirimbas Archipelago, beaches are often devoid of human life. From the southern wildness of Ponto do Ouro and Inhaca to the charm of the Bazaruto Archipelago, you can choose lavish villas or more rustic dune chalets.
3. Value for money
Allow your friendly travel agent to design a special package for you to a destination of your choice. Choose your budget and your season and there will be a villa, a hotel, a guest house or a self-catering mansion available for you. So many deals, so little time – for divers, honeymoon couples, fishermen and party animals there is a holiday special for you. Many of these packages include your flights and transfers, some water sports, some drinks and delicious meals. Self-drive holidays may be enticing but read the fine print and go fully prepared for plans to change.
4. Music and Culture
Make sure you hear the music of the Mozambicans when you visit this cultural African destination next holiday. The Niassa people in the remote north-western region love music and tend to play wind instruments created from dry and hollowed calabashes. This earthy sound is like a trumpet. Head to Maputo to hear the famous Mozambique marimba bands and traditional music, often regarded as similar to Reggae music.
Where there is music there is dancing and the hunting dance of the Chopi is a spectacle not to be missed – dancers dress in lion skins. It all depends where you decide to spend your Mozambique holiday and which tribes will be nearby. It is fascinating to watch the 'hopping' dance of the Makua men who move around on tall stilts or if you are exploring Ilha de Mozambique you may observe the tofu dance there. If you choose Tete as your holiday venue, you may take part in the common dance called Nyanga which involves dancing, singing and playing the panpipes.
The Island of Mozambique or Ilha de Mozambique as it is known locally is a Unesco World Heritage site for good reason. Discover a thousand years of history and explore this amazing island as part of a holiday package with flights to Nampula and a short road transfer. we have some great accommodation on Ilha that we recommend from previous happy travellers and explorers.
And if you are feeling adventurous head further north to Ibo Island which is a smaller version of Ilha de Mozambique. Though not as grand it has incredible charm and atmosphere and is a lot less populated and crowded than Ilha. The best thing you can do is spend a few nights on Ibo and then take a dhow safari and explore the islands of the Quirimbas. Fly camp on islands with a seasoned guide to show you around. Fish, snorkel and even swim with dolphins on Ibo Island!
5. Snorkelling and Scuba diving:
Scuba diving is definitely something you do in the Quirimbas Archipelago. Warm clear waters to spot unbleached coral reefs, game fish (such as Yellowfin tuna, Barracuda, King Fish and Marlin), Whale sharks, Red snappers, Green and Hawksbill turtles, pods of Humpback dolphins as well as the Humpback whales in season.
Diving sites are centred on the islands and their luxurious lodges. The resident PADI Dive Instructor at Dive Quirimbas on Ibo Island, for example, offers fantastic dive training courses and huge adventures for accredited divers. You can book a mobile island hopping dive safari for one of the most unique dive experiences in Africa.
The charming Bazaruto Archipelago islands
The charming Bazaruto Archipelago islands also offer some of the best diving in the world, thanks to their pristine coral reefs and healthy fish stocks. Divers go down to depths varying from 12 metres to 40 metres where they discover protected reefs brimming with game fish, giant lobster, sharks, Manta and Spotted Eagle rays, Green turtles, Whale sharks and Humpback whales. Some divers will be lucky to come across the rare Dugongs swimming in shallow clear waters where plentiful starfish, anemones, seahorses and tropical fish display their colours.
Contact Us to book your Mozambique holiday now

Do you like what you see?
We are here to make it happen!
You just can't wait to plan that holiday…can you?
Enquire with one of our travel specialists now, and we will get back to you shortly.
HOLIDAY PLANNING ADVICE HERE
Featured Packages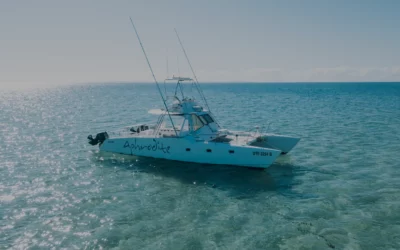 Santorini Mozambique Free Night Holiday Deal
Villa Santorini Mozambique has fantastic free night offers for 2023. Stay 4 nights and Pay 3, Stay 5 and only Pay 4. Luxury accommodation in a private and secluded location on the beach of Vilanculos. Book with us for the best deals to Santorini.
5 nights from
$2,485
Per person sharing
Enquiry Form
"*" indicates required fields