Inhambane beach destination
Inhambane – beach destination and soulful sanctuary. Mozambique's stunning coastal paradise for honeymoons, families, couple's breaks and business meetings. Who needs an excuse to holiday in Inhambane when it seems the only place to go next summer? Check out these 7 great reasons to holiday in Inhambane and don't feel bad about wanting to book your plane tickets today:
Sava Dunes
Sava Dunes formerly Blue Footprints Eco Lodge
Time for a perfectly romantic and relaxing getaway at this fantastic beach lodge in a fabulous and peaceful setting. Wake up to see whales playing in the ocean and fall asleep with the sky brimming with stars and the sounds of the waves lulling you into dreamland. Enjoy perfect and personal service and food that is delightfully plentiful and delicious. Staying at this eco-lodge is a welcome bonus and the fish and seafood are caught in a sustainable way. You will agree that once you have experienced Blue Footprints Eco Lodge you have arrived.  You won't find anywhere better around the popular Tofo and Barra beaches. Stunning accommodation with breath-taking ocean views and spectacular dives to see the gentle Whale sharks.
Barra Beach Club
You will love your stay at this Inhambane hotel where large clean rooms offer great comfy beds and other facilities.  Step out onto the pristine beach close to your suite and the ocean water can only be described as superb. Make an excuse to visit Barra Beach Club soon where friendly staff and great cuisine entice travellers to return for more fun in the sun. Air conditioning and mosquito netting, great swimming pool on the property and a second pool at the bar next door where cocktails and light lunches are served daily. Take part in the many activities – quad biking, catamaran sailing with a guide and dive boats offering ocean safaris from Tofu. Set off on a boat cruise to find Whale sharks and Manta rays then swim with them for an unforgettable memory.  What a wonderful experience at Barra Beach Club Mozambique.
Now here is an Inhambane destination and experience well above expectation. Here at Castelo do Mar the rooms are great, the food is delicious and the water activities stimulating to say the least. The most romantic sunsets and amazing tranquility as the waves gently lap the shore. This Inhambane holiday retreat is a must for couples who wish for a romantic getaway and a pleasant surprise. Try the new sea front rooms, right on the beach with lovely private balconies, air conditioning, en suite bathrooms and modern features. Tuck into outstanding fish dishes and set off on an idyllic Pansy Island tour or the sunset cruise.  A beautiful find off the beaten track, with lovely views and beach walks in all directions.
Guinjata Dive Centre
It is the people of Guinjata Dive Centre who make your holiday in Inhambane so worthwhile – excellent service, warm smiles and so very helpful. Go and have a great time in a special dive region and even if you have tried it, go again – it is always great to re-dive sites and to compare your experiences and sightings. This part of the coast is fantastic for diving and the great staff at Guinjata will make your experience even more amazing. Briefings are so detailed to the extent that when you're in the water you can remember where you are under the water and what to look out for. The dive-masters show you the most amazing sights, their passion tangible. This will be one of your best diving experiences ever and you can make great excuses to holiday in Inhambane forever after. You meet as a client but leave as part of the family…
Walkonwater 
Visiting Walkonwater is something you simply have to experience for here you do everything associated with water. When you have tried kayaking, snorkelling, some awesome surf lessons and a boat trip to Pansy island, it is time for something completely different. This great team boasts informative guides, offers great value for money and is a safe and fun place for children. When you try the snorkelling with Walkonwater you get to see lots of interesting marine life including lovely sea horses. Get a few good photos in this great introduction to the underwater world. You can also go kayaking through the mangrove swamps to view loads of bird species including Kingfishers and Parrots.  Go for the exciting other water excursions such as surfing and jet skiing.
The Green Turtle Restaurant
You will continue to dream about the wonderfully inventive fresh seafood you will be served at this small restaurant located right on Barra Beach for days after your meal there. Fresh clams, fresh crab salads, Barracuda steaks, succulent octopus – all outstanding and the menu is written on a blackboard, changing daily according to availability of fresh produce. Even the desserts, especially the coconut ice cream, are sublime at this foody heaven. For an amazing dining experience head for The Green Turtle in Inhambane and you will find top class food in a fabulous setting – on a gorgeous stretch of white beach near Tofo beach.  The restaurant specialises in fresh, local seafood so tuck into a tasty crab and avocado salad for a starter.  Enjoy a glass of chilled coconut water with your meal then make an excuse to return again one summer.
Snorkelling at Massinga Beach Lodge
While Massinga Beach is the perfect "put your feet up" destination, the beach and surf cannot be bettered so choose to do as little or as much as you want to. Go snorkelling for hours off the beach in the rocks or experience an exhilarating scuba dive on the surrounding reefs frequented by Manta Rays, Whale Sharks, giant sea turtles and game fish. This area offers some of the best whale shark diving in the world. Yes, Massinga Beach Lodge is simply a little piece of Eden where warm staff have created a recipe for decadent indulgence. Enjoy attention to detail, stunning decor and gentle snorkelling at Fingers.  Indulge in fresh coconuts every day and swim it off in great waves or walk along endless beaches – what a beach holiday should be all about!
Contact Us to book your Mozambique holiday now

Do you like what you see?
We are here to make it happen!
You just can't wait to plan that holiday…can you?
Enquire with one of our travel specialists now, and we will get back to you shortly.
HOLIDAY PLANNING ADVICE HERE
Featured Packages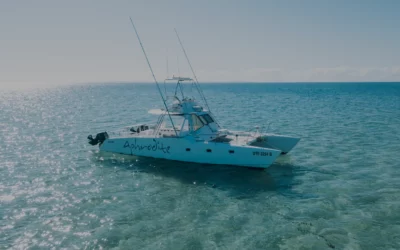 Santorini Mozambique Free Night Holiday Deal
Villa Santorini Mozambique has fantastic free night offers for 2023. Stay 4 nights and Pay 3, Stay 5 and only Pay 4. Luxury accommodation in a private and secluded location on the beach of Vilanculos. Book with us for the best deals to Santorini.
5 nights from
$2,485
Per person sharing
Enquiry Form
"*" indicates required fields