Mozambique is the IN tourist destination this summer
Mozambique is in the news again because it is the IN tourist destination this summer. There is so much to do in sunny Mozambique and we are going to whittle this down to only 7 MUST do's. There are world class beaches, fancy hotels and island villas, top end water sport activities, scuba diving, whale watching and spa treatments. The list goes on and on. Try these 7 things to do for starters:
1. Visit Maputo and stay in the awesome Hotel Avenida 
Maputo has been the capital of Mozambique for nearly 120 years. Once known as Lourenço Marques, it is also the biggest city in Mozambique and home to the country's most important natural harbour. Only 90 km from the border of South Africa, this was initially known as Delagoa Bay, discovered by Vasco da Gama in 1498.
You can visit the port or take a walk to the picturesque beaches from there – where you can surf the strong waves and meet smiling locals selling fresh cashew nuts. When you set off on foot to explore Maputo, you will find many others doing the same – residents, visitors, business people, tourists and children.
The plush Hotel Avenida
Make your base the plush Hotel Avenida which offers the highest standards for tired businessmen and families rearing to go. Work out in the high-tech Health Club and Spa, do laps in the outdoor swimming pool, then sip great South African wines in the wonderful bar. Discover this regal Mozambique hotel only five minutes away from the glorious Botanical Gardens, colonial city hall, museum of natural history and Maputo Cathedral. Enjoy ballroom and honeymoon facilities, a hair salon and sauna plus state of the art business facilities including free high speed Wi-Fi, modern audio-visual equipment and computer station.
2. Picnic on Inhaca Island 
Launching from Maputo Bay, boats take tourists to one of the last biodiversity hot spots in Africa. Few people live here on a peaceful isle where rare and wonderful plants and animals still exist. Take time to wander around, visiting the museum and snorkelling the bays to see incredible ocean creatures. This is the kind of destination people dream about – space, silence, wild nature and somewhere beautiful to stay. At low tide, you can walk to nearby Portuguese Island for a swim but time it when the cruise ships are not there.
3. Deep Sea Diving in Tofo

Tofo is undoubtedly one of the best underwater destinations in the world. The marine life is plentiful and the list of breathtaking sea creatures seems endless, with the region hosting 16 coral reefs with pretty manta rays and curious whale sharks. The rich layers of colorful coral are rich in tropical fish, butterflies, angels and graceful Moorish idols. With water temperatures between 23 and 29 degrees Celsius, this underwater world carries large amounts of nutrient plankton. And if you're lucky enough there is a chance to witness the majestic leatherback turtle or loggerhead sea turtle.
4. Ocean safaris 
If you want to get out and see marine wildlife in comfort and without getting wet, choose an ocean safari. These boat rides are offered by many luxury hotels and lodges and often go out at sunset where cocktails and cold beers are served as you watch the sun sink into the sea.  You may be lucky enough to see dolphins surfing the swells and the ocean is so clear in Mozambique that you will also be able to view Manta rays, Whale sharks and if you are in the Bazaruto Archipelago, the rare Dugong grazing sea grasses far below you. Most Mozambican boats are simple wooden vessels called dhows and their local sailors have many stories to tell.
5. Holiday in the Bazaruto Archipelago 
These idyllic islands off the Mozambique main coastline offer a wide range of beach holiday activities where holidays centre around sea and sun and sand. Time to escape real life and do something completely different – get active or relax on an island in Mozambique when you try kite surfing, wind surfing, kayaking, snorkelling, deep sea diving and fishing. Relax in various therapeutic spas and wellness centres, gyms, libraries and stunning swimming pool decks. Discover a unique rustic-chic atmosphere where everything is built in natural Mozambique style yet features luxurious facilities.
6. Dhow Cruise in the Quirimbas Archipealgo
Pretend to be an adventurer of yesteryear who searched the waters for land, having never set foot in these parts ever before. Look out for traditional fishermen still catching fish from their Dhows as they have been doing for centuries. Ibo Island Lodge (LINK) island hopping dhow safaris involve camping in tents on a desert island somewhere, elegant picnic lunches under shade and chats around the fire all night while professional guides and local crews leave you in peace.
Evening fires and lanterns create soft lights and food is grilled to perfection – smell those Mozambican spices as the lobster cooks! Choose the scheduled dhow safari that suits you or tailor make your own safari in discussion with Ibo Island Lodge staff. The best package is the standard recommended minimum itinerary of 4 nights' island hopping by dhow (with kayaks and dive equipment on board) and 3 nights at Ibo Island Lodge.
7. A Cultural holiday on Mozambique Island 
Book a wonderful Mozambique holiday package to this tiny island, only three kilometres long and 500 metres wide. Walk across the bridge connecting the island to the mainland and mingle with the approximately 16 000 people living mostly in thriving Macuti Town. Stone Town, on the northern half of the island is worth a visit due to its significant architectural and cultural landmarks. Choose hotel or lodge accommodation then walk all over this island but bike riding is increasingly popular – bike hire stands are on offer at some hotels.
Visitors to Ilha de Mozambique can book a bike tour to see every historical site with stops at restaurants and bars, beaches and shops. Diving holidays reveal wonderful sites underwater and visitors can start at the dive centre at the north of the island. Boat trips out to see nearby islands of Goa and Sete Paus or Sena Island are amazing and swimming at the Pontao (pier) is fantastic with surprisingly good snorkelling including a sunken barge.
Contact Us to book your Mozambique holiday now

Do you like what you see?
We are here to make it happen!
You just can't wait to plan that holiday…can you?
Enquire with one of our travel specialists now, and we will get back to you shortly.
HOLIDAY PLANNING ADVICE HERE
Featured Packages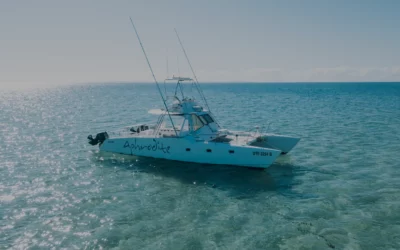 Santorini Mozambique Free Night Holiday Deal
Villa Santorini Mozambique has fantastic free night offers for 2023. Stay 4 nights and Pay 3, Stay 5 and only Pay 4. Luxury accommodation in a private and secluded location on the beach of Vilanculos. Book with us for the best deals to Santorini.
5 nights from
$2,485
Per person sharing
Enquiry Form
"*" indicates required fields