Our passion for Mozambique holidays
From crystal clear peacock blue ocean waves and long sunny days to swaying coconut palms, hidden beach coves and enormous white sand dunes – how can one not have a passion for Mozambique? Yes, Mozambique is beckoning and bold with its scintillating coastline, magical palm tree lined beaches, deep sea diving, snorkelling, its traditions, its cultures, its vibe… 
A breath-taking destination of magic and memories. We are Mozambique's top tour operator as we know the country inside and out and we have all the inside information for you to enjoy the best beach holiday you ever imagined.
We have an intense love of Mozambique, its people and places. Our Passion is Mozambique.  Mozambique is summoning the traveller in you; it is daring you to book an irresistible package to an island escape – with its stunning shoreline and ancient traditions. It is an east African destination brimming with a blend of fascinating cultures, a vibrancy and beauty that is hard to match. Yes, Mozambique is a destination of fantasy and unforgettable holidays in the making. 
We will take you on a journey to this enigmatic southeast African country, where you will find long, dune-fringed beaches, turquoise waters abounding in shoals of colourful fish, well-preserved corals, remote archipelagos, pounding surf, and graceful dhows with billowing sails.  Add to this colonial-style architecture, Maputo's pulsating nightlife, a fascinating cultural mix and vast tracts of bush. Welcome to magical Mozambique and the journey of a lifetime with us a top local tour operator to Mozambique!
From the Maputo River in the south to the Rovuma River in the north, the country has so much to offer. 
These are our top 10 reasons why we have such a passion for Mozambique:
The best surf on the eastern coast in Ponta do Ouro, Calanga beach, and at Tofo and Barra beaches too. 

First-rate dive sites everywhere, but particularly in Inhambane and Vilanculos where you can swim with whale sharks and manta rays in the wild. 

The visually captivating snorkelling that you can do around the 

beautiful Bazaruto Archipelago Islands

, surrounded by dugongs that still find refuge here. 

Swimming with the dolphins at Ponta do Ouro with an ethical conservation group who care about these marine mammals and their powerful effect on humans.

The true safari, in unique eco-systems in Gorongosa, Zinave, Limpopo National Park, Niassa and Maputo National Park. Untouched wilderness areas renovated after the devastating effects of civil wars and hunting.

The smell of history you can still feel on the island of Mozambique, reminding you of the slave trade, the spice trade and the influence of the Portuguese and Arab cultures.

The long empty beaches in Ponta do Ouro, Ponta Mamoli and

sensational Santa Maria Peninsula

where luxury lodges invite total immersion in nature.

Magnificent flocks of pink flamingos on Bilene Lagoon, an easily accessible water sports playground for South Africans from Johannesburg.

The string of freshwater lakes at Xai-Xai and swimming in the awesome Wenela tidal pool with its unusual blowhole and natural tunnel that links it to the ocean.

Maputo, capital city, brimming with funky nightclubs, vibrant restaurants and bars, a picturesque beachfront and harbour and plenty of modern hotels with conference facilities. 
We have a passion for Mozambique, yes sir! We love the Mozambique culture, its traditions, its vibe. The country is beckoning and bold with its coastline and swaying palms, its azure oceans and endless white beaches. Call us, Mozambique's Top Tour Operator, to secure your best holiday package deal to a country that has it all – islands, beaches, game reserves, lagoons, wildlife and marine conservation too.
Featured Packages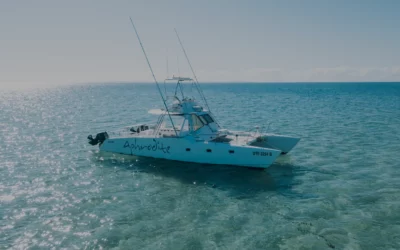 Santorini Mozambique Free Night Holiday Deal 2023
Stay for 5 nights in one of our top-selling Mozambique beach destinations in Vilanculos and only pay for 4 with plenty of extras this 2023. Escape on holiday to Villa Santorini on a free night special holiday deal. Includes airport transfers, all meals and drinks.
5 nights from
$2,485
Per person sharing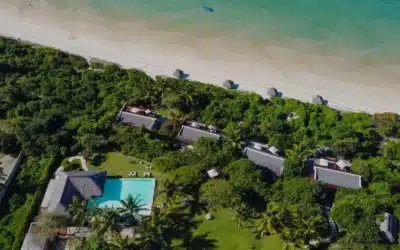 Bahia Mar SADC Family Special
Special treatment for South African families on this inspiring 5-night Mozambique beach holiday to the luxury Bahia Mar Club in Vilanculos. Stay in a spacious family unit on the beach. Kids stay free when you fly in from South Africa to Mozambique on this excellent family rate.
Enquiry Form
"*" indicates required fields