Mozambique has many interesting and exciting places for holidays
Mozambique has many interesting and exciting places for holidays, thanks to its splendid coastline on the Indian Ocean. While choosing the ideal destination for your kind of holiday is challenging, there's one place you cannot afford to not visit – Maputo! Whatever you do, make sure to include this vibrant city in your holiday package so you get to experience Mozambique in all its forms.
Maputo is the biggest and the capital city of Mozambique
Maputo is the biggest and the capital city of Mozambique with a thriving port on the Indian Ocean. This effervescent metropolis has an impressive selection of Maputo accommodation to suit all budgets and requirements. Some of the finest choices are found in the many Maputo hotels where the needs of both leisure and business traveller are met.
Known as the City of Acacias, owing to the many acacia trees that line its avenues, the port city of Maputo has plenty to offer the discerning visitor – from conference centres to museums and everything in between. For those who love the beach, the city has its fair share of wonderful beaches, making it an ideal place to mix business with pleasure. You can also enjoy this lovely city when you book our packages and deals and we will find you the best accommodation in Maputo with all the facilities you need for a relaxed stay.
The highlight of your stay will probably be a visit Maputo Elephant Reserve, which is also within easy access from your chosen Maputo accommodation. This is one excursion popular with families and the opportunity to view elephants and other wild animals in their natural habitat is not one to be shied away from. Maputo has a wealth of great restaurants and lively bars just waiting to be discovered.
So if you are looking for business travel specials and package deals, or weekends away in Mozambique's capital city, then you've come to the right place. We have unbeaten prices on the best of Maputo's hotels. Our team of expert consultants have travelled to this lively city and know its every nook and cranny. We will tailor your package according to your needs and budget. We have been in the business of selling Mozambique holidays for 20 years and know where you should go and how best to get there, and all at lower rates than other tour operators. Stop waiting on the fence, take the plunge and book your once in lifetime holiday today!
Simply get in touch with us and we will help you with the arrangements!

Do you like what you see?
We are here to make it happen!
You just can't wait to plan that holiday…can you?
Enquire with one of our travel specialists now, and we will get back to you shortly.
HOLIDAY PLANNING ADVICE HERE
Featured Packages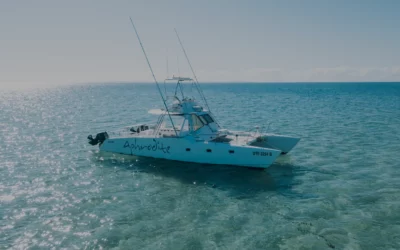 Santorini Mozambique Free Night Holiday Deal
Villa Santorini Mozambique has fantastic free night offers for 2023. Stay 4 nights and Pay 3, Stay 5 and only Pay 4. Luxury accommodation in a private and secluded location on the beach of Vilanculos. Book with us for the best deals to Santorini.
5 nights from
$2,485
Per person sharing
Enquiry Form
"*" indicates required fields