Exhilarating Activities at Sublime White Pearl Resorts on the Beach
Exhilarating activities at the sublime White Pearl Resorts in southern Mozambique include romantic horse rides up silvery white beaches, awe-inspiring ocean safaris to swim with ethereal dolphins, endangered turtle walks, inland eco-safaris and scuba diving into world class reefs. At this magnificent holiday destination in Ponta Mamoli nature comes first in tune with your relaxation.
Imagine trying out new beach and ocean activities on a mesmerising seashore where only your footprints disappear in the tides? Imagine cantering a chestnut horse across rolling dunes, where only the flamingos stand on long pink legs? Add to this scuba diving into untouched coral reefs and snorkelling with a pod of curious dolphins and you get the best holiday package in Africa. Diverse activities on tap for guests at White Pearl Resorts on the Indian Ocean.  
One of the best loved outings from this haven is the ocean safari that takes privileged guests to seek out the marine big five: whales, sharks, seals, penguins and dolphins. Only 90 minutes from Maputo, White Pearl is on the whale migrating route to South Africa so look out for these gentle giants during the months of July to November. Your ocean safari includes magical swims with dolphins, an emotional experience that is known to heal those who need therapy in some form. In addition, inland eco safaris take guests to see four legged gentle giants in the form of elephants. 
Plan carefully your Mozambique beach holiday with a difference in the deep south of the country, near the border with KwaZulu-Natal, South Africa. We promise exciting, stimulating package deals where boredom is simply not an issue. We recommend a game drive into the interior to the spectacular Maputo Special Reserve, 100km south of Maputo so close to White Pearl resort. 
Book a morning out in the bush with your game ranger, heading off at 5 am with rusks and coffee for an eco-experience never to be forgotten. Maputo Special Reserve is part of the Lebombo Transfrontier Conservation area where abundant wildlife species hide. The elephant is the lead actor but look out for zebra, hippos, giraffes, crocodiles, antelopes and amazing birds too. You will be part of one of the world's 36 hotspots for endangered species and their habitats.  
There is so much to do at this picturesque and highly regarded beach resort for all travellers taking a trip from South Africa to Mozambique. Top rates for romance to suit honeymoon couples, budget rates for families in larger villas, or groups of friends and business delegates on conferences in nature – this holiday destination is ideal for guests seeking mind-blowing scenery, world class facilities and service plus true rest and relaxation.
Activities at White Pearl Resorts south of Maputo are both exhilarating and gratifying. A long white uninhabited beach invites dreamy strolls in nature at dawn and horse rides at sunset. The sparkling Indian Ocean draws guests to swim all day or book a dive adventure into the jaw dropping pinnacle reef at Ponta Mamoli.
Deep-Sea Diving at White Pearl Resorts Pinnacle Reef
Fantastical deep-sea diving at White Pearl Resorts rewards beginner and experienced divers with the sight of one the world's top pinnacle reefs – simply teeming with tropical fish. This dive sight is where accredited PADI instructors take underwater explorers to see pristine corals in all their colourful beauty. Try out new dive courses and gear at the registered PADI centre. Spend up to 5 days diving and getting certified, making new friends and becoming part of the bigger conservation picture in Mozambique.
Some guests may prefer to snorkel quietly in the bay or take a walk to see Loggerhead and Leatherback turtles laying eggs in the sand from November to February. White Pearl Resorts is dedicated to the conservation of these marine animals. The beach lodge is also part of a going green initiative to phase out all harmful products in the lodge such as harmful detergents, single use plastics, unsustainable seafood and more. Guests are encouraged to pick up litter on beaches and make a pledge towards sustainable tourism initiatives. 
Honeymooners can book a romantic beach picnic for two with only the sound of the tide their companion for a few hours. Or spend a morning at the pampering spa offering a variety of signature treatments.
A great way to relax and soak up the splendid surrounds is to spend time at the two bars and swimming pools – one right on the beach. The White Pearl Restaurant is renowned for its delicious dishes and top-class service. From spicy Portuguese chicken peri peri to delicately grilled fish and seafoods, the chef presents nouvelle cuisine daily. 
White Pearl Resorts believes in a holistic holiday where guests experience authentic rest – of body, mind and spirit. Attentive and professional staff off a natural friendly service attracting guests back again and again to this popular Mozambique resort.
Enquire today about the package rate that suits your special needs – best deals for everyone at Mozambique Travel!
Featured Packages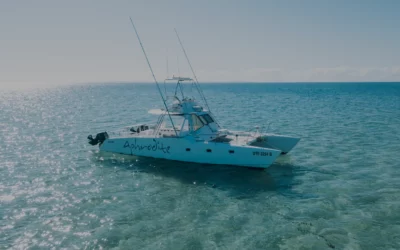 Santorini Mozambique Free Night Holiday Deal 2023
Stay for 5 nights in one of our top-selling Mozambique beach destinations in Vilanculos and only pay for 4 with plenty of extras this 2023. Escape on holiday to Villa Santorini on a free night special holiday deal. Includes airport transfers, all meals and drinks.
5 nights from
$2,485
Per person sharing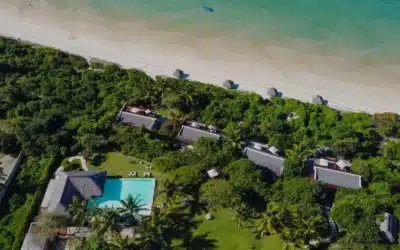 Bahia Mar SADC Family Special
Special treatment for South African families on this inspiring 5-night Mozambique beach holiday to the luxury Bahia Mar Club in Vilanculos. Stay in a spacious family unit on the beach. Kids stay free when you fly in from South Africa to Mozambique on this excellent family rate.
Enquiry Form
"*" indicates required fields