Dia Da Independência When Mozambique Gained Its Freedom From Portugal
Independence Day or Dia Da Independência in Mozambique is a popular public holiday celebrated annually on the 25th of June. Read all you need to know about Mozambique's independence day from Portugal in 1975 and the fascinating history of the country during the past 48 years in this holiday travel blog. Mozambique has moved through plenty of ups and downs, advancements and stumbling blocks since its freedom from Portugal so come and discover an innate public pride in the country when you arrive on your all-inclusive trip to Africa.
Time your Mozambique beach holiday for the sunny winter weeks of June and July, arriving in Mozambique during Independence Day, Dia Da Independência on June 25. Feel the people's pride as they celebrate in traditional style bringing to life their love of music, dancing and celebrating life. Head straight for Maputo, the vibrant 'must see and do' capital of Mozambique, the heart of a warm African destination favoured for its nightlife and restaurants. 
Join Mozambique Travel to sample an essential guide on the best restaurants and nightlife here – where to go out in Maputo and where to find the best live music at popular nightlife spots. Discover the heartbeat of Maputo, the non-stop beating of the many nightclubs and bars, the dance floors, wine bars, jazz cafes and the trendy live music zones. The best time to do this is during Independence Day when people are celebrating hard.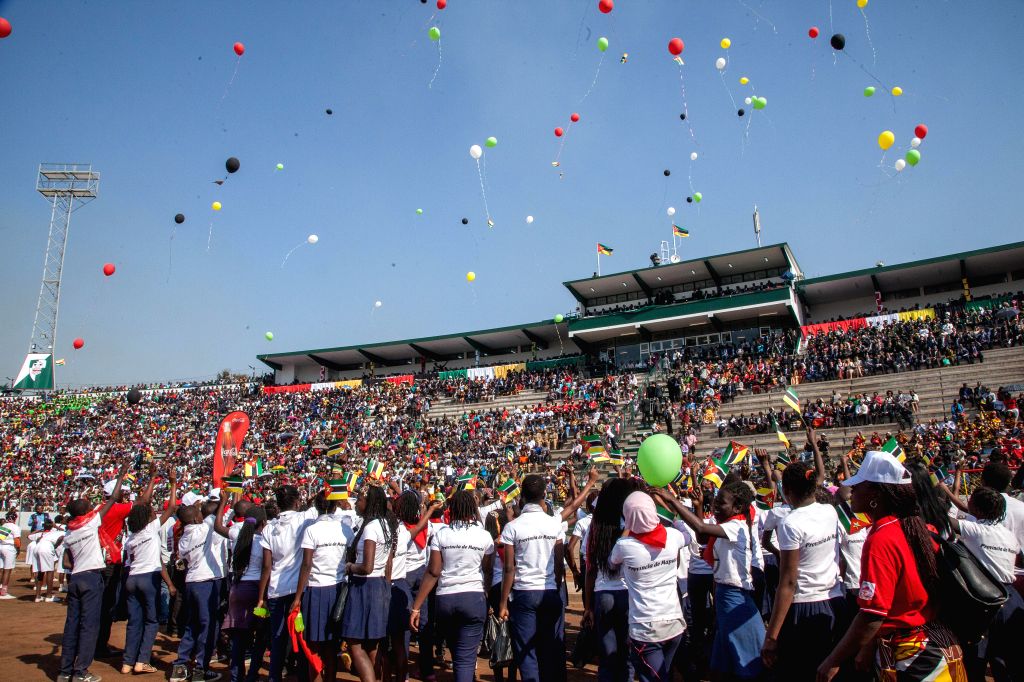 25 June and What It Means to The People of Mozambique
Independence Day is a national holiday in this beautiful African nation. Visitors to Mozambique revel in the country's extensive pearly beaches, paradise island escapes and wild game reserves, the warm weather and the smiling faces. What most visitors do not see is the impacts of the past 50 years since Independence Day on 25 1975. The complex history of Mozambique includes decades of war and conflict since the 1920s, through to the 1970s. Mozambicans fought hard for their peace today and they know how to celebrate this prize with a festival you don't want to miss.
Spending your vacation in one of the famous beach destinations during the celebrations is a thrilling and sensational experience on your calendar. There would not be such a range of gorgeous best-selling holiday deals in Mozambique for tourists these days if it had not been for the various civil wars!
The history of Mozambique reads like a dramatic novel so let's summarise it here:
The Portuguese explorer, Vasco da Gama, came upon Mozambique in the 1500s and Portugal set up their stage here in 1530. Unfortunately, the local people were displaced and forced into slavery, traded as slaves for goods from European and Arab countries. 

The Portuguese influence was felt in Africa and Mozambique was invaded by explorers and settlers from Portugal, Europe and the Arab countries. The country was a main centre for trading slaves but by the end of the 19

th

century, slavery had been abolished and things were softening for the local people.

It is not surprising that indigenous people started a revolt against Portuguese rule in the 1920s, demanding their freedom from oppression. The Portuguese quelled them and forced them into exile but in 1962, the people formed the Front for the Liberation of Mozambique (FRELIMO) specifically as a guerrilla organization that fought to get the Portuguese out. Frelimo was against colonial rule and began to attack Portuguese diplomats and military set-ups in 1964. 

This Portuguese Colonial War continued for nearly 10 years. At last, in 1974, the UN entered the fray and forced Portugal to decolonise the country – there was also a revolution that caused a new era of democracy. FRELIMO seized Maputo, the capital, in April 1974 in a coup, and more than 250 000 Portuguese settlers fled Mozambique. The new government changed their rule of overseas territories such as Mozambique under the leadership of FRELIMO President Samora Machel. 

And the rest is history – Independence Day Mozambique or Dia da Independência is the auspicious day that celebrates Mozambique's independence from Portugal on 25th June 1975. Tourists love Mozambique's gorgeous beaches and ocean activities, sweeping azure views, wild game reserves, cultural traditions and long sunny days doing nothing but relaxing.
Mozambique's Struggle History is The Foundation for Your Holiday Enjoyment
The rejuvenation of Mozambique as a top tourist destination has been a cycle of growth and hard work during the past 48 years. Today, you can book one of our best beach hotels in Vilanculos to coincide with massive cultural celebrations on 25 June every year in this vibey town. Or find the right package deal for a tropical island holiday in the Bazaruto Archipelago where dugongs hide and turtles lay their eggs. 
Stay a few days in the luxury Azura Benguerra Island Lodge, our top honeymoon destination of all time. Island hop to Bazaruto and spend a few more days at Bazaruto Lodge whale watching, deep sea fishing and scuba diving.
Mozambican people are friendly and warm, showcasing a special nation packed with stunning landscapes and outdoor fun for all. Mozambique's struggle history is the foundation for your holiday enjoyment so head inland to the wonders of Gorongosa National Park or self-drive south from Maputo on new tar roads to the southern bays of Ponta do Ouro and Ponta Mamoli. 
Our special deals take you to the lavish White Pearl Resorts with a foray into the famous special elephant reserve of Maputo National Park. This is the ultimate beach bush combination vacation for travellers who want to explore the very best of Mozambique. 
Tourism Takes Off after Civil War and Mozambique's Independence Day
In 1990 a new constitution was drawn up and peace returned to the country – but only after a devastating civil war which many Mozambicans still battle to forget. Travel into ancient towns along the scenic coastline and find relics of the damage from a violent war that changed the country forever. 
Tourism is taking off after this atrocious civil war and Mozambique's Independence Day in 1975. Today, local Mozambicans from all walks of life celebrate Independence Day with parades and processions in the capital and other cities and villages all over the country. People eat well, dance, have fun parades and generally party all day long. Book your beach holiday to Mozambique in June to overlap with this significant holiday and declaration of freedom. 
Get great value for your money on a holiday to Inhambane Barra and Tofo beaches during Independence Day parties in Mozambique around 25 June every year. Choose the elegant Massinga Beach Resort for one of your best diving and surfing holidays ever. Massinga Beach is brimming with wonderful activities to try for inspiration during Independence Day in Mozambique: a Massinga Town Tour, Inhambane Cultural Tour, Scuba Diving, Deep Sea Fishing, and a Pansy Island Cruise. 
Spend a family holiday at Sava Dunes Eco Lodge close to Tofo and Barra beaches. The focus is on the environment – abundant sea animals, rich cultural heritage, indigenous vegetation and seclusion. The ethic is green – off-the-grid facilities include solar power for electricity and borehole water. Sava Dunes radiates peace and style, with only five suites for 10 guests, each with panoramic views of the blue ocean. 
If you are looking at where to stay on Barra Beach, head to the legendary peninsula, Praia da Barra, and book into Travessia Beach Lodge, another eco-venue where only 15 guests can be accommodated in gorgeous, serene casas with their astonishing 180° sea views. Spend most of your time on the spacious decks, lazing in the hammock, and cooling off in your personal en-suite outdoor shower. Thatched roofs, wooden decks and solar-powered lighting enhance the green ethics of Trevassia, fitting in with a sustainable approach to tourism. 
The new tar road to Maputo has opened up travel opportunities to Maputo and beyond so be sure to look into this holiday option. Self-drive from KZN to Ponto Mamoli then on to Maputo for the vacation of your life, enjoying luxury lodges en route and fancy hotels in Maputo. The experience of Independence Day celebrations in Maputo is enormous so get ready for an all-night party as the people show their true colours. 
Contact Mozambique Travel now to find out more about Independence Day Special Rates and Deals at our top world-class beach destinations.
What is Mozambique's Independence Day?
This is the day every year on 25 June that Mozambique celebrates its independence and freedom from Portugal.
Did Mozambique win independence in 1975?
Yes, Mozambique won independence on June 25, 1975, after a civil resistance movement known as the Carnation Revolution. They were supported by sections of the military in Portugal that overthrew the Salazar regime. This ended nearly 500 years of Portuguese colonial rule in the East African region.
Who won the Mozambique war?
It was a questionable alliance of Portuguese and FRELIMO forces FRELIMO Leader Samora Machel became President of the People's Republic of Mozambique in 1975.
Why is it called Mozambique?
The Portuguese named the country Mozambique after the Island of Mozambique, Ilha de Mozambique. Mozambique's capital and largest city is Maputo which used to be called Lourenço Marques from 1876 to 1976.
Which country owned Mozambique?
Portugal invaded and colonized Mozambique in the 1500s but it gained its freedom from this rule in 1975 on Independence Day, 25 June.
What happened to Mozambique between 1977 and 1992?
The Mozambican Civil War played out during this period, a very violent time in the country's complex history.  
Featured Packages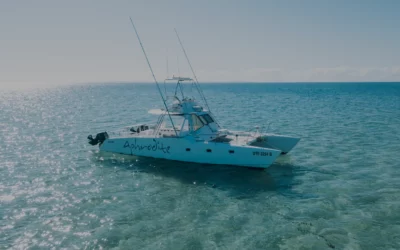 Santorini Mozambique Free Night Holiday Deal 2023
Stay for 5 nights in one of our top-selling Mozambique beach destinations in Vilanculos and only pay for 4 with plenty of extras this 2023. Escape on holiday to Villa Santorini on a free night special holiday deal. Includes airport transfers, all meals and drinks.
5 nights from
$2,485
Per person sharing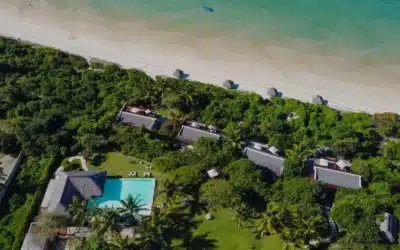 Bahia Mar SADC Family Special
Special treatment for South African families on this inspiring 5-night Mozambique beach holiday to the luxury Bahia Mar Club in Vilanculos. Stay in a spacious family unit on the beach. Kids stay free when you fly in from South Africa to Mozambique on this excellent family rate.
Enquiry Form
"*" indicates required fields