SPOILT FOR CHOICE IN ACCOMMODATION ON BENGUERRA ISLAND
Mozambique is a hidden jewel in the crown of African destinations; this gloriously friendly country occupies a prime spot on the East coast of the continent, with amazing white sand beaches and the clear blue waters of the Indian Ocean as its shoreline. Furthermore, it also boasts two beautiful chains of islands – the Bazaruto and Quirimbas Archipelagos – each of which offers exotic and tranquil resorts with superb luxury accommodation. As the acknowledged experts in Mozambique travel, we have been arranging packages to the islands for 20 years, and nobody can get you a better deal than we can.
Benguerra Island is the second largest of the Bazaruto Archipelago and is one of the most charming of all the islands off Mozambique. With wonderful resorts in some of the most beautiful spots on the island, you have a choice of traditional beach holidays with pretty white sand beaches to relax on. Accommodation comes in the form of a number of stunning lodges – Benguerra Lodge, for example, was the very fist on the island and offer excellent accommodation and wonderful levels of hospitality – and you cannot fail to enjoy your time on this genuinely tranquil and peaceful island.
While growing fast in popularity as a holiday destination Mozambique has yet to be spoilt by the crowds you will experience in similarly priced resorts in Zanzibar or Mauritius, and as we have excellent relationships with the resort owners we can offer the very best prices on the best resorts. In fact, you may save as much as 15% on the cover price by booking with us, and we endeavour to find our clients the best deal and the right package for their requirements and expectations. If you want a private and secluded holiday or a more lively action packed break we can find it for you.
With our team of expert travel consultants waiting to help you create the ideal package for an idyllic Benguerra Island holiday, you get the benefit of firsthand knowledge of the finest resorts. We can arrange a full package that, if you wish, includes a beach and bush deal so you experience the glory of the beach and the spectacle of a safari on the mainland, or you can choose to spend all your time on Benguerra Island. Why not get in touch right now, and one of our friendly and helpful team will call you back to book that dream holiday you know you deserve?

Do you like what you see?
We are here to make it happen!
You just can't wait to plan that holiday…can you?
Enquire with one of our travel specialists now, and we will get back to you shortly.
HOLIDAY PLANNING ADVICE HERE
Featured Packages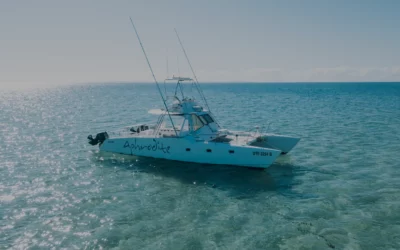 Santorini Mozambique Free Night Holiday Deal
Villa Santorini Mozambique has fantastic free night offers for 2023. Stay 4 nights and Pay 3, Stay 5 and only Pay 4. Luxury accommodation in a private and secluded location on the beach of Vilanculos. Book with us for the best deals to Santorini.
5 nights from
$2,485
Per person sharing
Enquiry Form
"*" indicates required fields