A Photo Guide to the Bazaruto, Mozambique
This is the story of the Bazaruto Islands in Mozambique, a photo guide to an extraordinary string of pearls in the Indian Ocean. Take yourself on a visual journey through the Bazaruto Archipelago and surrounding islands. Island paradise at its finest! With Mozambique Travel, you simply can't get any better than this, a holiday in one of our best beach destinations that rivals the very best of the Maldives and Mauritius. Aspirant ocean lovers will find luxury island villas with private facilities, world-class diving expeditions and wellness retreats rated top in the world. 
Let's explore the Bazaruto Archipelago in pictures:
1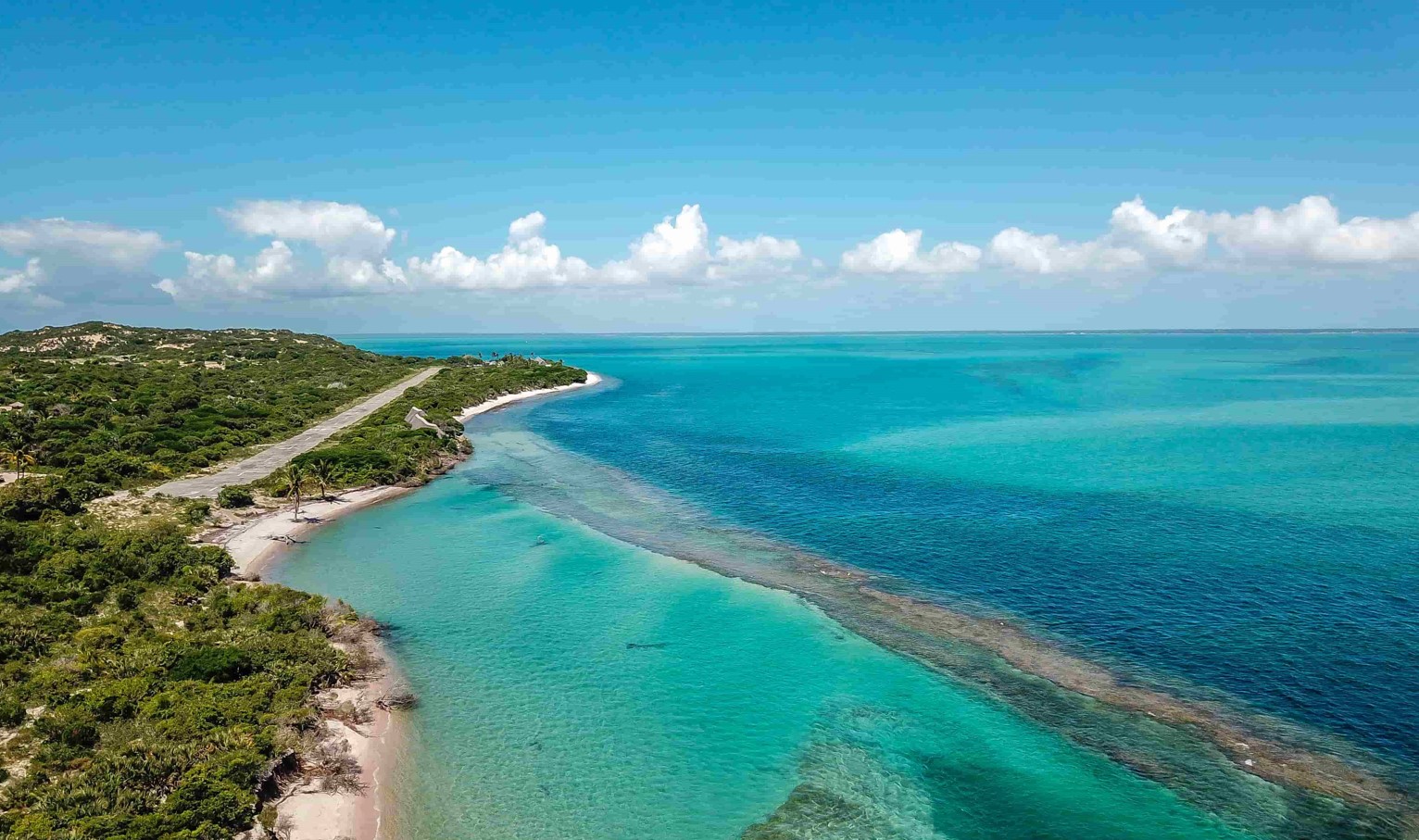 It's a humbling experience to visit a place so beautiful it takes your breath away every hour of the day. A place that has been set aside for marine conservation and ecotourism. The Bazaruto Islands are part of a fantastic Mozambique marine sanctuary for rare ocean wildlife and habitats. Divers swim with turtles, dugongs, whale sharks, manta rays, and dolphins. The Bazaruto Archipelago is your playground for a few days, and closer to heaven than you thought possible!
2
Summery days on a Mozambique island call for private swimming pools and sunbathing decks. That's what you get at AndBeyond Benguerra. Spacious private villas feature sparkling private plunge pools for secret midnight swims and dawn dips. These magnificent open-plan stone and thatch chalets also boast infinite ocean views, expansive doors and windows, vast copper bathtubs and mosaic-tiled outside showers. This is our best honeymoon venue in Mozambique for 2024!
3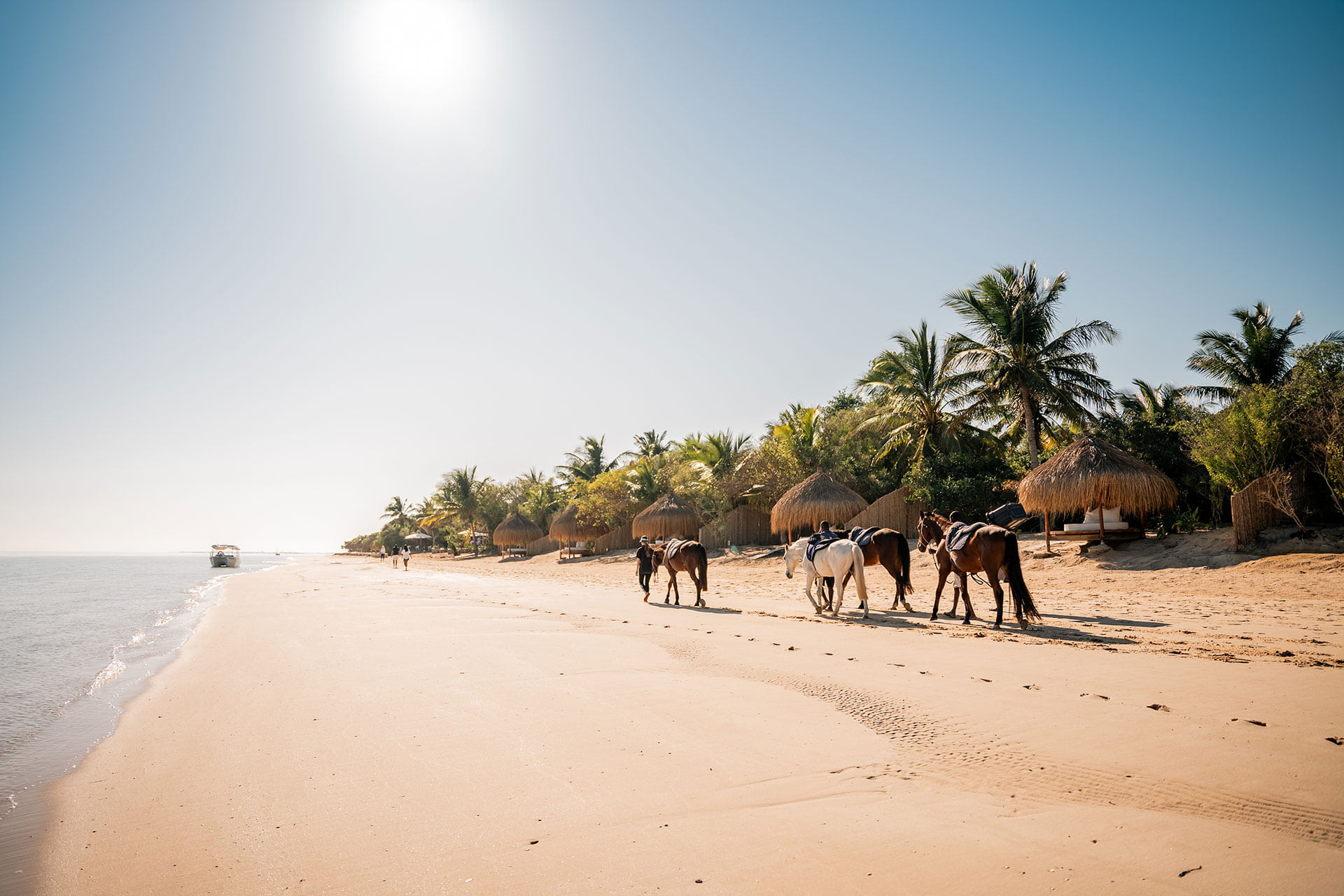 Which island activities will you choose every day in the bountiful Bazaruto Archipelago? Make it therapeutic horse riding if you stay at Azura Benguerra and meander every morning along the tranquil island seashore. The horses love to swim in the surf so get ready to gallop through the waves with your steed! Romantic castaway picnics on a serene sand bar at low tide or kayaking slowly into the mangroves. Sundowner cruises on Stiletto, the lodge's hi-tech 38ft catamaran add that extra spoil factor. 
4
This will be the most incredible experience in your life, a humbling and rejuvenating interaction with an ethereal sea creature with a heart as big as its body. They are not whales at all but unique fish that grow as big as whales. Whale sharks are amazing! Half of their brain remains awake when they are sleeping to remind them to go and breathe at the ocean's surface. It is a privilege to be in the space of one of these ocean giants.
5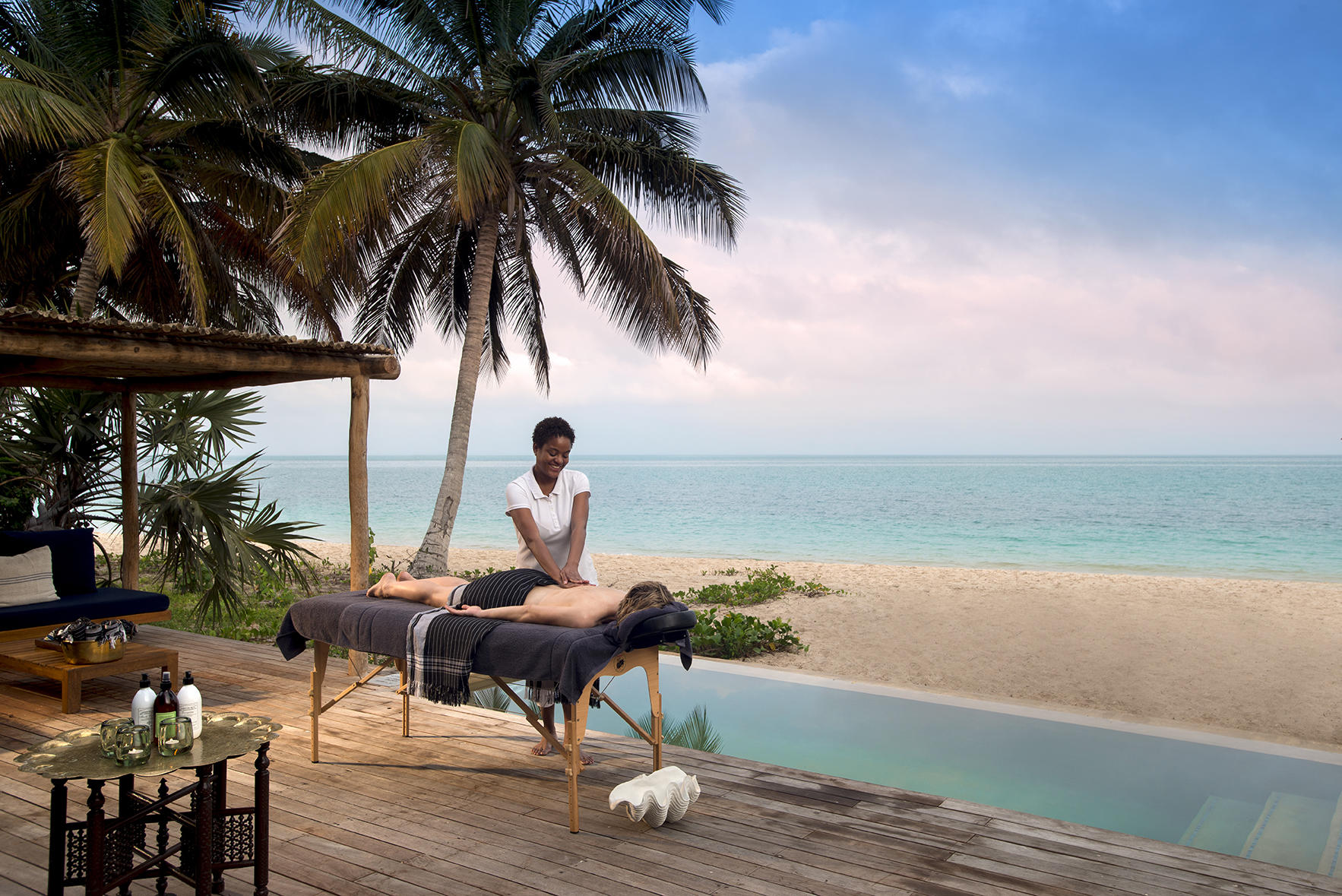 Spa travel has evolved and wellness tourism has taken Mozambique by storm as the importance of self-care and health rises in today's hectic world. Kick back and relax on the island of Benguerra as trained hands ease all tension from body and mind. Personalized and intimate massages at &Beyond offer a complete disconnect from apps, screens and Wi-Fi in a peaceful, supportive environment. Fitness centres, yoga classes, fresh organic ingredients and fish add to this natural island therapy.
6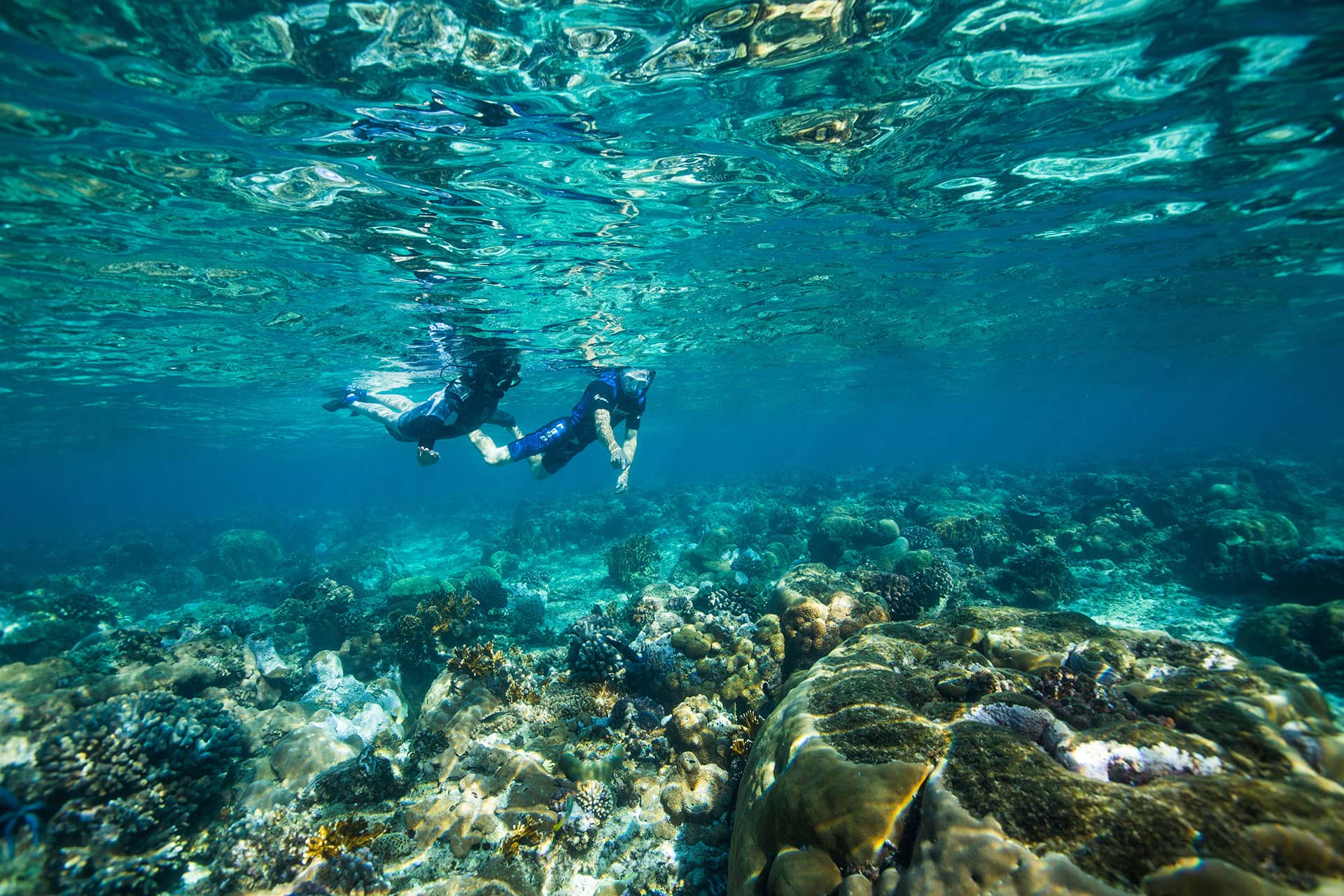 A summer holiday in the Bazaruto islands is incomplete without snorkelling adventures to swim with dolphins, whale sharks and manta rays. All you have to do is swim off a pearly white beach from a luxury villa, fins and mask at the ready. On a good day, explore the bays around Santa Carolina, Benguerra and Margaruque Islands, finding charismatic dugongs and plenty of silver game fish. Welcome to the most popular outdoor 'in the ocean activity' on this side of Africa.
7
Where there is seagrass there are dugongs. Seagrasses are the only flowering plants that grow in shallow oceans. Scientists have highlighted the Bazaruto Archipelago as one of the most important sites for seagrass conservation in the world – which explains why the last remaining group of these gentle sea cows can usually be seen around Carolina Island, gazing on the seabed. Not long ago, dugongs were hunted for their meat!
8
Island honeymoons to the Bazaruto Archipelago are steamy news as newlyweds discover Benguerra's finest and most romantic five-star beach lodges and villas. Romantic couples flock to this untouched Mozambique ocean paradise rated as the top island honeymoon destination in Africa. There's so much to do underwater and on pearly beaches, on horses and boats.  World-class cuisine and wines add glamour to beach picnics where it feels as if it's just you and your loved one alone in the world.
9
Rave reviews about the majestic Azura Benguerra Lodge pay homage to its winning formula of spectacular setting, excellent facilities, warm Mozambique hospitality and an exhilarating array of activities. Previous guests have described it as a Paradise on Earth and a Desert Island Paradise. Did you know that Azura is the very first environmentally friendly lodge to be built in Mozambique as a joint effort with the local people who hand-built the exquisite ethnically inspired venue?
10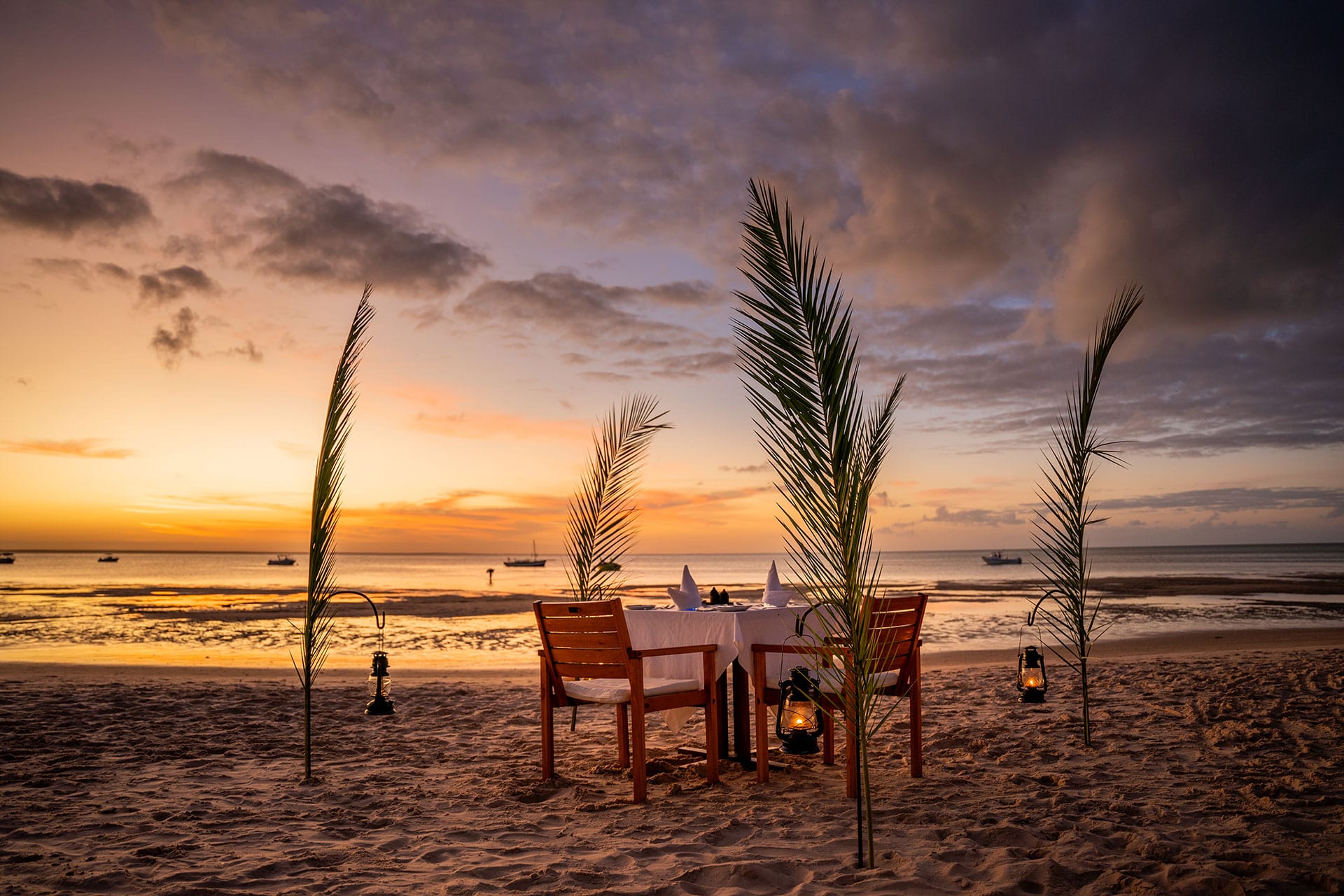 Azura Benguerra nestles on the beach and is open to all things ocean. Enjoy the ambient lounge and the lively Star Bar with its fabulous wine cellar, offering a selection of the owner's wines, specially brought from his chateau in France. The Jellyfish Restaurant serves breakfast and more formal meals and there's a media room for those in need of TV and Internet access. Discover the stillness of a tropical retreat and overflowing romance on a perfect island holiday. 
You have just spent the past few minutes exploring the Bazaruto Archipelago in pictures. We hope you enjoyed this visual journey through the Bazaruto islands to see just how perfect a Mozambique island paradise really is!
---
Featured Packages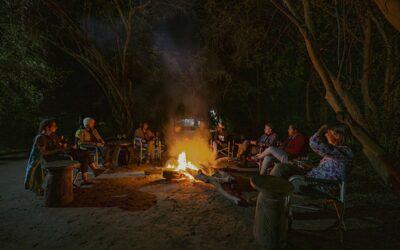 Mozambique safari to Wild Camp Gorongosa
A spectacular five-night package into the wilds of Gorongosa National Park with this well-priced Mozambique safari deal in the authentic Wild Camp. Walking trails are the focus of this glamping safari. Includes return light air transfers and two safari activities daily.
5 nights from
$2,850
Per person sharing