Breath-taking Benguerra Island in the Bazaruto Archipelago
Benguerra Island is a legendary Mozambique destination, an intricate part of the dazzling Bazaruto Archipelago. Read about the island's spectacular beauty, its environmental value and of course, its top lodges and beach resorts, right here.
The second largest island in the string of 6 idyllic isles, Benguerra is big enough to host a few luxury lodges. So, it features world class villa accommodation at renowned beach resorts where lavish facilities pamper every guest. Exquisite powdery beaches, impressive ocean-related activities and decadent spa treatments for body and soul make these island lodges sought-after holiday destinations.
Mozambique Travel has all the inside information about Benguerra Island where people and planet matter most.  We know that this tropical paradise in Mozambique's Bazaruto Archipelago is for you.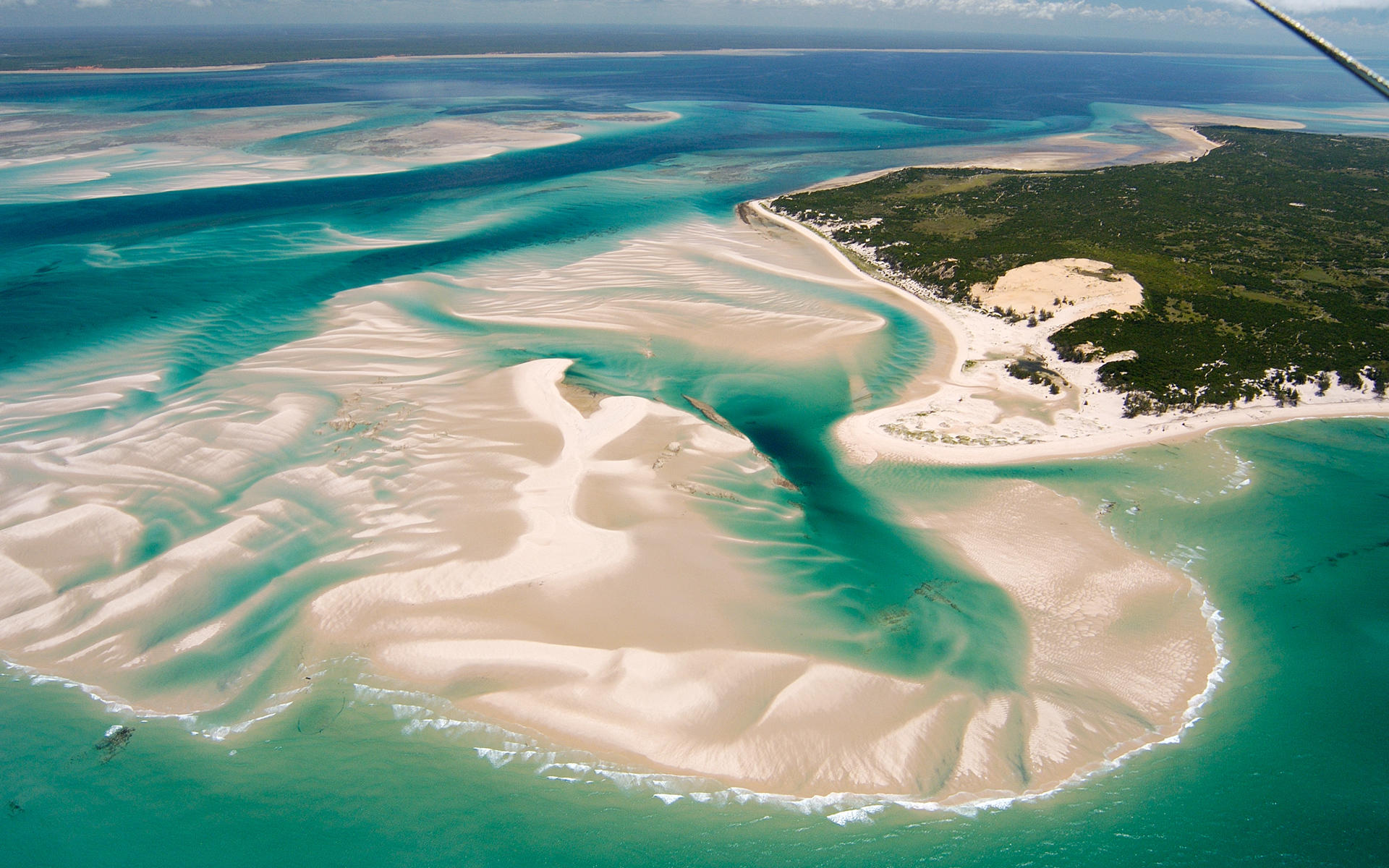 Benguerra Island Lodges Feature Best Accommodation Choices in Africa
We love two chic lodges with an eco-ethic and a penchant for gorgeous architecture and décor. Choose exquisite accommodation on an island where luxury and landscape draw from each other.
AndBeyond Benguerra Island

is the quintessential lavish island retreat peeping out from a lush indigenous forest onto a calm lapping ocean, so crystal clear you can see the seabed below. Tall coconut palms line the shimmering beach sands and attractive villas provide deluxe accommodation for honeymoon couples and families alike. Cool havens in the tropical heat with fans and shady decks, these chalets also boast sparkling plunge pools and large beds with canopies plus day beds under thatch. Huge bathtubs and outside showers highlight the outdoor beauty and guests spend most of their day indulging in nature's breath-taking dramas.   

Not far down the beach, find meticulously designed beach villas scattered through the shady dune forests at

Azura Retreats Benguerra

. Impressive, ultra-luxurious and spacious air-conditioned chalets boast cool textured Egyptian cotton spreads over the king-sized beds with mosquito nets, and massive en-suite bathrooms. Picture private plunge pools, free Wi-Fi, laundry facilities, and a spa! Find out more about the eco- and community friendly Azura here. The first ever resort to be built on beautiful Benguerra Island, Azura was always part of the landscape conservation and community upliftment – the local people hand crafted each villa and their interiors, and today these same locals are part of ecotourism initiatives on the island.
Flawless island lodges on Benguerra are part of the environmental ethos to conserve and preserve the island habitats for the creatures endemic to them – the lush forests, grasslands, wetlands, freshwater lakes and huge dunes. Dedication to serve the marine and coastal environments is benefiting many endangered marine animals such as the turtles, whales, sharks, whale sharks, manta rays and the last remaining population of unique dugongs or sea cows.
Island Activities at World Class Benguerra Island Resorts and Hotels
For satisfying deep sea diving and fishing, look no further than Benguerra Island. Fully equipped dive centres at select beach resorts will sort out all your diving needs. Deep sea fishing trips on modern boats sporting powerful engines take eager anglers out to the big blue sea to catch marlin, barracuda, sailfish and more.  
The strict catch and release policy allows fish to breed and survive in these waters. Jump into the water at the famous Two Mile Reef which is exactly two nautical miles offshore to see incredibly rich marine life of the Indian Ocean around the Bazaruto Archipelago. The reefs have bounced back from overuse thanks to the conservation of the marine reserve. Maybe you will be lucky enough to spot the elusive, endangered dugong, grazing sea grasses on the seabed?
Surfing, kite surfing, boat cruises to the islands, stand up paddle boarding and more keep the family entertained on Benguerra Island. Horse rides to the inland lakes, hikes to the dunes and birding outings to the beautiful mangrove swamps keep environmentalists happy. The great outdoors beckons at Benguerra, eased later with a cold cocktail on the deck and a full body massage with unique natural oils.
Facts about Benguerra Island in the Bazaruto Archipelago National Park 
Benguerra Island in Mozambique is a little smaller than the largest island in the archipelago, Bazaruto, and broke away from the mainland thousands of years ago. 

The island is 11 km long x 5.5 km wide and lies 14km offshore from Vilanculos. Portuguese explorers also gave the island the name Santa Antonio after one of their saints and today it

offers a spiritual retreat in nature – hikes into the dune forests, picnics on pristine white beaches, PADI dive courses into exceptional dive sites, brilliant horseback riding and mind-blowing fishing.

Declared a national park in 1971, Benguerra Island is surrounded by a marine reserve and fresh water crocodiles can be found in the three lakes, evidence that once the island was joined to the mainland. 

Extremes between high and low tides mean that some activities are only possible during low tide such as picnics on huge sand banks that arise out of the sea. At high tide, access to the ocean for swimming is much easier. Go snorkelling at extreme low tide from your private villa to see underwater sights that take your breath away.
This large island promises visitors plenty of excitement balanced with plenty of 'me time' and chill time. Island adventures for the family, cosy romance for honeymoon couples – go out and explore the enormous sand dunes, dazzling inland lakes and idyllic creamy beaches. View some of the over 140 bird species including pretty pink flamingos. 
It is Bazaruto island holiday experiences like these two that make your Mozambique package deal at Benguerra Island so worthwhile. Can you imagine waking every morning to a crimson sunrise, flat blue sea and pure silence? Contact one of our consultants to tailor make your holiday here, in accommodation that deserves writing about! Book your Mozambique package for 2023 with us.
Featured Packages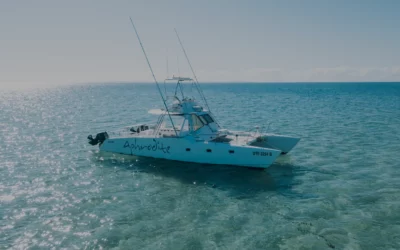 Santorini Mozambique Free Night Holiday Deal 2023
Stay for 5 nights in one of our top-selling Mozambique beach destinations in Vilanculos and only pay for 4 with plenty of extras this 2023. Escape on holiday to Villa Santorini on a free night special holiday deal. Includes airport transfers, all meals and drinks.
5 nights from
$2,485
Per person sharing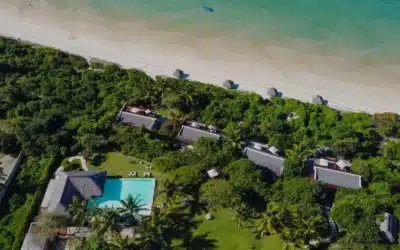 Bahia Mar SADC Family Special
Special treatment for South African families on this inspiring 5-night Mozambique beach holiday to the luxury Bahia Mar Club in Vilanculos. Stay in a spacious family unit on the beach. Kids stay free when you fly in from South Africa to Mozambique on this excellent family rate.
Enquiry Form
"*" indicates required fields