Best holiday destinations in the world!
Recently voted as one of the best holiday destinations in the world, Benguerra Island in Mozambique's captivating Bazaruto Archipelago also wins first prize as an island sanctuary for honeymoon couples and rare flora and fauna!
Several top magazines and travel websites voted Benguerra Island as the best dream island destination in the world in 2023. Mozambique Travel also elects Benguerra Island as our best-selling destination of all time off the magnificent coastline of Mozambique in the sparkling Indian Ocean. 
We recommend the most romantic, lavish and surreal of all island lodges right here, with names like Azura Retreats Benguerra and Benguerra Island Lodge, to name but a few. It's high time that you went there.
5 Hot Reasons to Holiday in the Bazaruto Archipelago this Summer:
1 – World-class Island lodges:
Azure Retreats Benguerra Island is the most elegant beach hotel in Mozambique, uncontested! A true island paradise complete with a restaurant and poolside bar, personalised service and jaw-dropping beauty. It's also the first luxury eco-boutique retreat in Mozambique, committed to the sustainable tourism principles of people and planet. Magnificent hand-built villas blend modern chic with traditional thatch roofs and each of the 20 designer villas is just footsteps from the beach – individual sanctuaries with personal infinity swimming pools and spectacular beach-ocean views.
andBeyond Benguerra Lodge promises an exquisite choice of accommodation, an exciting array of ocean and beach activities plus scrumptious cuisine. Spend summer days in the swimming pool and on the sunbathing deck, quench your thirst in the innovative pool bar, cleverly fashioned from an old dhow boat, the perfect spot for enjoying a sundowner. Find the dream villas resting under local thatch, steps away from the blue ocean waves – 10 Casinhas and 2 Cabanas boast elegant four-poster beds with white linen canopies and comfortable day beds. Enjoy the bathtub for two, outdoor showers and Afro-Mozambique décor
2 – Therapy for mind, body and soul:
A sensory explosion of colour, texture, beautiful landscapes, warm oceans and the fragrances of a fresh Africa Ocean and Island destination. The breathtaking Bazaruto Archipelago lies about 80 out to sea from Vilanculos, the gateway to the islands and a water sports mecca too. Bazaruto and Benguerra, the largest islands, are scuba diving jewels – impressive corals, diverse marine species and plenty of birds inhabit these floating isles of untouched wilderness.
3 – A vital marine sanctuary:
Set in place in the 1970s to protect the rare dugong, other species and their ocean ecosystem. Big game fishing is limited to a tag and release practice only. Traditional fishermen still cruise these islands in search of their subsistence, fish and other sea life. Freshwater crocodiles still inhabit inland lakes and diverse birds and butterflies flit about lush tropical vegetation. Seek the extraordinary sea cow, humpback whales, whale sharks, leatherback turtles, dolphins and manta rays in this ocean region.
4 – Fantastic diving opportunities:
Diving in the Bazaruto Archipelago is uncrowded with diverse and rich marine life. Dive sites reach between 12 to 30 metres in clear waters. Divers will discover groups of dolphins, humpback whales, whale sharks, sharks, manta rays and turtles in dive sites like the famous Two-Mile Reef, northeast of Benguerra Island. Snorkellers can hop off boats here and explore the famous biodiverse Aquarium to find Blue Striped Snappers, Moorish Idols, tiny Clown Fish, Barred Sweetlips, Butterfly fish, Trigger fish, Moray Eels, Black-tipped reef sharks and more.
5 – The dream honeymoon destination of all time:
Romance knows no bounds in this "Pearl of the Indian Ocean". These exquisite isles offer exclusive accommodation to South African and international travellers, to sample pure solitude, jaw-dropping beauty, opulent natural habitats and rich land and marine diversity. Compelling sunrises over a turquoise flat ocean, white-tipped waves flowing onto sugary sands and shells lying on the shoreline. Flamingos striding, seagulls calling and palm trees waving their fronds over rocky coves. Romance seeps into every landscape and every gorgeous beach, forest, dune and ocean swell.
Just do it! Plan your dream island holiday to the magical islands of Mozambique and beat the stress of going to other islands overrun with tourists. Take a helicopter flip to our favourite island, Benguerra, for its pearly white beaches, azure ocean waters, supreme island lodges and five-star amenities. Check out our package deals for the trending Bazaruto Archipelago island holiday destination.

Do you like what you see?
We are here to make it happen!
You just can't wait to plan that holiday…can you?
Enquire with one of our travel specialists now, and we will get back to you shortly.
HOLIDAY PLANNING ADVICE HERE
Featured Packages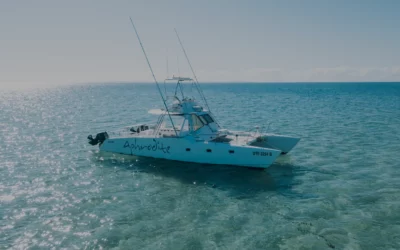 Santorini Mozambique Free Night Holiday Deal
Villa Santorini Mozambique has fantastic free night offers for 2023. Stay 4 nights and Pay 3, Stay 5 and only Pay 4. Luxury accommodation in a private and secluded location on the beach of Vilanculos. Book with us for the best deals to Santorini.
5 nights from
$2,485
Per person sharing
Enquiry Form
"*" indicates required fields