Best Diving and Fishing Escapes in Mozambique's "Great Bazaruto Reef"
Do you dream of a fabulous island holiday? That dream can become a dazzling reality when you choose a fabulous trip to Mozambique this summer. Pick one of the our sensational island package deals just off Vilanculos in the famous Bazaruto Archipelago. 
Bazaruto Island is trending as a tourism hotspot. The biggest island in the Archipelago, it could be your next best holiday destination. Sustainable tourism is taking off in this cluster of exquisite isles off the coast of Mozambique at Vilcanulos. 
Ethical diving and fishing practices are helping to conserve the endangered marine and island species endemic to this unique environment. Head to the east coast of Africa if you love the ocean and the freedom of side open spaces. Save the dugong, climb a red dune and see a Peregrine Falcon for the first time.
Deep-sea Fishing for Game Fish on High-speed Fishing Boats off Vilanculos
Experienced divers compare the diving at Bazaruto Island to the Great Barrier Reef! Your underwater adventure takes you into crystal clear depths where multi-coloured coral reefs flourish with ocean creatures great and small. Experienced fishermen tell tall stories about their catch of the day – which are all true!
Hire a fully kitted boat for the day and set off into the deeper indigo waters of the Archipelago. Throw lines all day and be ready to take on Marlin, Wahoo and Bonito. No bottom fishing allowed from boats but enjoy the experience of being part of something greater. Stay for longer with a special holiday package designed for your fishing needs.
Divers can feel the thrill of choosing to dive a variety of 12-16 m Mozambique sites with names like Lighthouse Point, Greek Temple, Whale Rock and Two Mile Reef. Go deeper into the cobalt waters of 23-25 m at 12 Mile Reef and Gangarena Point. The ocean is your oyster so dive down to find your pearl – have faith in your epic ability to find and see and revel in protected marine species and their world.
Bazaruto Island rings with bravado as fishing stories are bravely told around the fire after long days out on boats.  Glassy waters, a rolling swell, the breeze rustling and birds dropping by. The fight with a fish, the camaraderie, and the feeling of achievement at the end of a day in the sun. 
Bazaruto is indeed the most fruitful African region for game fish like Marlin, Sailfish, Giant Kingfish, Wahoo, King Mackerel, Dorado and Bonito. Hire a boat complete with rods and tackle and hit the high sea at dawn. Return all fish to the ocean on the Bazaturo National Park tag and release policy – capture your rod handling accomplishments on film!
Full Board Bazaruto Accommodation Deals for Families and Couples
Sun burnished and tired, sit at the pool bar and sip a cold one. Then sample the glamorous buffet piled high with all kinds of dishes – feast on tropical delicacies from grilled line fish of the day to fresh coconut juice and decadent chocolate desserts. 
Retire later to your perfect thatched A frame villa, right on the beach. Listen to the harmony of waves and sea birds as millions of stars show up, your cue to rest.  
Your villa accommodation is one of 40 earthy units spread out along the forested dunes at the northern most tip of Bazaruto Island. Feel immersed in nature as you settle into ethnic island style rooms with beach views, air conditioning, ceiling fans, TV and tea and coffee stations – some with splash pools and some with kitchens.
Nature Activities and More in Mozambique Marine National Park
Wake up to the sound of birds – Bazaruto shores are a birders' paradise and thousands of Palearctic migrants cram the shallow waters during the summer months. Grab a pair of good binoculars to see the terns, flamingos, egrets, kingfishers, cormorants and even the occasional Open-billed Stork all in the low tide sand spits at dawn and dusk.
Take a fulfilling walking trail around the island to spot turtle nests, mangrove creatures, and freshwater lakes where antelope and unusual lizards lurk. Climb a lofty red sand dune just to see how far it is, then run down the other side in a cloud of rusty dust. 
Bazaruto Island is a small piece of paradise, stretching only 35 km in length and 7 km wide. The Pearl of the Indian Ocean is made for relaxing island holidays in nature. Book a special package deal to Bazaruto Lodge and revel in the silence while relaxing in a hammock, swimming in clear blue waters, and tasting incredible new foods. Be very impressed with this Mozambique trip of a lifetime. Your island holiday means the world to us.
Highlights of the Bazaruto Archipelago National Park in Mozambique
The 5 islands span 1,430 km² of breath-taking scenery, protected since 1971: Bazaruto (the largest), Benguerra, Margaruque, Santa Carolina (Paradise Island), Banque and Pansy Shell Island.   

The National Park is home to the largest herd of only 57 dugongs and their calves on this East African coast.

(The dugong is a species of sea cow, listed as vulnerable on the IUCN red list, with a decreasing population.)

 

Flora and fauna, coral reefs and marine birds are all part of the national park, and some 5 000 local people live on three of the isles. 

A desirable tourism destination worldwide thanks to its unquestionable beauty and variety of unusual wildlife.

The name Bazaruto originates from a local word "Ushurutswa" which means "island of the mist". Legend has it that pearls were collected for the Queen of Sheba off the coast of Bazaruto.

An old lighthouse, the Farol do Bazaruto, built by the Portuguese over 100 years ago still stands at the top of the island. It may not work anymore, but it is still worth admiring the splendid view from the top of the lighthouse.
Featured Packages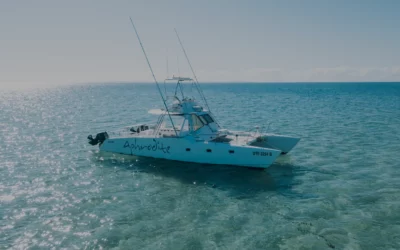 Santorini Mozambique Free Night Holiday Deal 2023
Stay for 5 nights in one of our top-selling Mozambique beach destinations in Vilanculos and only pay for 4 with plenty of extras this 2023. Escape on holiday to Villa Santorini on a free night special holiday deal. Includes airport transfers, all meals and drinks.
5 nights from
$2,485
Per person sharing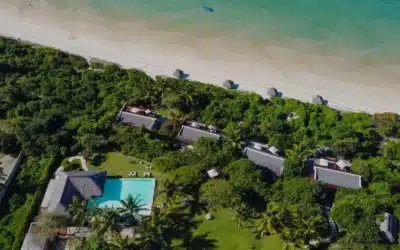 Bahia Mar SADC Family Special
Special treatment for South African families on this inspiring 5-night Mozambique beach holiday to the luxury Bahia Mar Club in Vilanculos. Stay in a spacious family unit on the beach. Kids stay free when you fly in from South Africa to Mozambique on this excellent family rate.
Enquiry Form
"*" indicates required fields