Travelling as a gay couple through Mozambique
You and your partner have chosen a fabulous place to go in Mozambique because the good news is that Mozambique is one of the most gay friendly countries in Africa.  Same sex sexual activity was legalised in 2015, so you can feel at ease holding hands and freely expressing your love on a romantic island holiday to Mozambique!  With a wide choice of stunning IGLTA destinations and accommodation (A Non-profit organization advancing LGBTQ + Travel)  this friendly and welcoming country offers a combination of fabulous beach resorts and stunning weather, with a wealth of wonderful towns and cities to visit. When considering your options remember that we are the acknowledged experts in ALL travel to Mozambique with preferential rates and a 20 year track record in booking all of the best resorts on the mainland and the islands. So we can advise you as well as book all flights, safaris and anything else you may want to do pre or post Mozambique! 
When you book with Mozambique Travel, we ensure that we choose the most gay friendly accommodation options and plan your activities accordingly. We get you and your partner the very best deal available, and make sure you have a holiday of a lifetime.
Why Choose to travel to Mozambique as a gay couple
The amazing islands offer a genuine opportunity to experience exotic paradise locations, superb swimming in the Indian Ocean, excellent diving opportunities with a difference and more. The stunning islands of the Bazaruto Archipelago is a chain of five islands namely Bazaruto, Benguerra, Magaruque, Banque and Santa Carolina (also known as Paradise Island) The entire archipelago is a Marine National Park declared in 1971 so its reefs and marine life are protected and this means incredible diving and snorkelling.  Some of the finest small luxury resorts situated on these islands – AndBeyond at Benguerra Lodge, Anantara Bazaruto and the amazing Azura at Benguerra are among our favourites that we can offer you. 
Mainland Vilanculos is the gateway to the islands but also has a lot going for it and whilst small (just 5km long) it is a town that has grown up around tourism and hence is gay friendly.  There are some surprisingly good restaurants mostly based in the guest houses lodges and hotels but are more than happy to cater for everyone and little authentic places to visit and shop – the real Mozambique that you don't always get to enjoy in a luxury resort. Vilanculos is the kind of friendly town where everyone knows everyone and it has a typically Mozambican relaxed atmosphere. You can easily get around safely on foot or via taxis or tuc- tucs  to explore local restaurants, buy arts and crafts at the market and experience Mozambique.   
One of the attractions of Vilanculos aside from the beautiful beach is the wide range of activities on offer. These include pamper and wellness, game fishing with a number of well operated fishing guides, scuba diving, snorkelling excursions into the National Park, birding, horse riding, camel safaris, kitesurfing, stand up paddle boarding, wake boarding, sand boarding whale and dolphin watching safaris, dhow sailing and boat trips out to the Bazaruto Archipelago islands.
Gay friendly accommodation in Mozambique
Accommodation in Vilanculos is wide and varied.  We love Santorini Mozambique a luxury stylish villa complex with outstanding service and food, Bahai Mar also a boutique hotel, Vilanculos Beach Lodge set right on the beach amongst palm trees and lush lawns, the art décor Hotel Dona Ana, As Dunas set outside of town, and the new design led luxury boutique lodge Sussurro are all hand picked and tried and tested. There are also a number of gorgeous self catering villas and a good range of decent budget to mid priced options.
Furthermore, there are no crowds here, such as you will find in similarly priced Zanzibar or Mauritius, so you can spend your holiday beach time alone in so much more privacy and style, just like you deserve!
Gay travel to Maputo Mozambique
We all know Mozambique has the best beaches in Africa. But if you are looking for other reasons to consider gay travel to Mozambique then the wonderful vibrant mother city of Maputo (capital of Mozambique) is a great prelude to a beach holiday in Mozambique. Spend your daytime exploring the different markets, architecture, museums and little pavement cafes. And then night time the city comes alive!
Restaurant and late-night bar, Dock's host Prawn & Jazz nights on Thursday evenings and have a Happy Hour starting at 11pm on Friday evenings. Set right next to the ocean enjoy a fresh cool breeze while you relax Maputo style. 
Africa bar is situated at Avenida 24 de Julho and Karl Marx Street a mere  five-minute walk from the city centre. It's a nightclub frequented by Mozambicans usually dressed up in their best. Thursday nights offer live jazz which draws large crowds from the international expat community and local people alike to enjoy the music.
For dancing you can try Volare Bar, and the Charles bar. Mixed nightclubs like Coconuts, Lounge, 4U, Mafalala Libre are popular and sometimes have gay friendly nights on Thursdays.  Sheik and Havana clubs are also allways worth a visit. A great person to meet in Maputo is Danilo da Silva in his capacity as executive director of  LAMBDA Mozambique, which supports the gay community in Mozambique. It was founded in 2006 and has full-time staff and volunteers across Mozambique. Danilo is one of the co-founders and has been director for about ten years.
Mozambique Safaris and hand picked authentic Mozambique Accommodation
On the mainland, you can take a trip to the fabulous Maputo Elephant Park, where you can watch these magnificent beasts in their natural habitat, or visit the wonderful markets at Inhambane and the world class beaches at Tofu and Barra. Again there are a small handful of special lodges that we love to book where we know the owners and the operating ethos. Massinga Beach Lodge, Travessia Beach Lodge, Eclectic Beach retreat, and when it reopen after its refurb in 2022 Sentidos Beach Hotel that are all hand-picked by us. Further north in the Nampula province we love Nuarro Eco Lodge operated by the wonderful Trienke and her team and Coral Lodge just off Ilah de Mozambique.
We welcome all who are looking for gay travel to Mozambique and recommend this friendly and welcoming country – and what's more, we have special deals and packages on offer so that you can save more money.
Why book with us? We have been sending clients to Mozambique for 20 years, and we can offer you guaranteed lowest prices on all resorts and lodges for gay travel to Mozambique as well as an intimate knowledge about Mozambique. We treat all our clients with the dignity and respect they deserve and ensure complete privacy in our customer dealings. We have access to the very best resorts, lodges, villas, and hotels, and we are cheaper than booking with the resorts directly. For travel to Mozambique, you have come to the right place – we are the experts in holidays and accommodation in this amazing country.
With a friendly and helpful team of consultants who have travelled to the resorts and know the country inside and out, we are perfectly placed to help you get the right deal for gay travel to Mozambique, at the right price for your budget. We can offer you superb special packages that allow you to enjoy your stay to the full, and to experience Mozambique as it should be. You know you deserve it, so why not get in touch right now? One of our team will call you back shortly, and we will be more than happy to help you arrange a stunning holiday in Mozambique.

Do you like what you see?
We are here to make it happen!
You just can't wait to plan that holiday…can you?
Enquire with one of our travel specialists now, and we will get back to you shortly.
HOLIDAY PLANNING ADVICE HERE
Featured Packages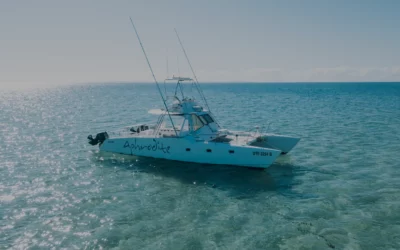 Santorini Mozambique Free Night Holiday Deal
Villa Santorini Mozambique has fantastic free night offers for 2023. Stay 4 nights and Pay 3, Stay 5 and only Pay 4. Luxury accommodation in a private and secluded location on the beach of Vilanculos. Book with us for the best deals to Santorini.
5 nights from
$2,485
Per person sharing
Enquiry Form
"*" indicates required fields