The Border Post Formalities when travelling to Mozambique
Border post formalities between South Africa and Mozambique cannot be avoided. Travel to Mozambique from South Africa is exciting but travellers need to take heed of various formalities. Self-drive holidays across borders bring challenges that tourists must meet. You holiday is about to begin!
Mozambique border post rules and regulations apply – handle all formal immigration issues with dignity and treat all officials with respect. You must report to the immigration office with your passports and vehicle registration papers in hand. Find out more about driver's license requirements in Mozambique below. This is all part of going on holiday to a beach or island retreat in Africa. 
These are the border crossings between South Africa and Mozambique:
Lebombo (South Africa) / Ressano Garcia (Mozambique)

Kosi Bay (South Africa) / Ponta do Ouro (Mozambique)

Pafuri (South Africa) / Limpopo (Mozambique)

Kruger National Park (South Africa) / Giriyonda (Mozambique)

Steps to take on the South African Border Side
Enter the border post and receive a gate pass.

Complete the paperwork inside the Customs/Immigration building.

Declare all goods, especially valuables such cameras and computers.

Keep the stamped Customs declaration form in a safe place, to show it to the Customs officials on re-entering South Africa.

Custom officials will also stamp your gate pass.

Proceed to complete Immigration procedures.

Immigration officials will also stamp your gate pass.

Return to your vehicle and drive through to the Mozambican side.

Give the gate pass to the guard on duty.
Steps to take on the Mozambique Border Side
Enter the border and receive a gate pass.

"Runners" are not government officials. No official fees are payable on either side of the border for the completion of documents. It is advised not to use them.

Proceed to Immigration (Migraçao) – everyone must have passports stamped.

Ensure that the gate pass is also stamped.

Driver to obtain a vehicle form – complete request for Temporary Import permission regarding vehicle, boat trailer and electronic equipment – issued by Customs officials (Alfândega) and generally valid for a period of 30 days.

Proceed to the duty counter declare goods and pay relevant duties. Keep documentation for the duration of your journey as proof of payment.

Alfândega officials are at liberty to search your vehicle.

If you should be found to be in possession of any undeclared items these will be confiscated.

Hand in the gate pass and enter Mozambique.
You have to pay a nominal processing fee per person.

Take out the compulsory 3rd party insurance.

Buy the compulsory temporary import permit for all vehicles – including boat trailers.
Border Crossing Requirements by Law
A valid passport (validity at least 30 days after the intended return date) with two clean pages in the passport.

South African passport holders do not need Visas for a stay of up to 30 days.

No firearms will be allowed to cross the border, without the required permits.

No animals (pets) will be allowed to cross the border, without the required permits.

All vehicles must have two red Warning Triangles, two Reflective Jackets and one fire-extinguisher.

Health requirements: Vaccinations 
Compulsory

 – Yellow Fever (if coming from an infected area) 

Recommended

 – Typhoid, Hepatitis A & B, Tetanus and Polio

 

Precautions

 – Malaria risk.
The Maputo Corridor is a good Highway Between Borders
The Maputo corridor is now complete, making it a good highway all the way from Gauteng. The Maputo Corridor comprises three sections:
Limpopo-Maputo:

to assist with transport via the Phalaborwa Spatial Development Initiative. Phalaborwa is also the site of major petrochemical production.

 

Mpumalanga-Maputo:

Mpumalanga accounts for 76% of South Africa's coal mining output and 50% of national coal reserves, a lot of which is exported via the Matola Coal Terminal in Matola Port, Maputo.

Lebombo / Resanno Garcia border-Maputo:

92 km on the EN4 to the two deep water ports of Maputo and Matola. 
Driving Tips in Mozambique
Don't drive after dark – there are few streetlights and sometimes the other vehicles on the road have inadequate lighting. 

Some roads to destinations require 4 x 4.

There are filling stations in Maputo, Macia, Xai-Xai, Quissico, Inhambane, Maxixe, Massinga, Vilanculos and Inhassoro. Be aware that there is not always petrol at Ponta Do Ouro.

Paperwork: Check insurance covers whilst driving in Mozambique. Carry these: passport, driver's license, original vehicle registration papers, third party insurance certificate and temporary import permits.

You must always wear seatbelts. Obey all the speed limits. All motorists must carry a set of standard red emergency triangles. 

No using of cell phones at all when driving. 

Do not take photos of policemen – this is against the law.

Do not drive off the beaten track or on a beach unless the area is a designated driving zone.

No drinking and driving.

In Mozambique, all vehicles lawfully drive on the left-hand side of the road.

Always obey safety rules enforced by game parks and other reserves.

For your own safety and for the safety of wildlife, watch out for domestic animals and wildlife crossing roads and trails. 

Please adhere to the 40km/h speed limits in national parks/game reserves.

Smokers must not throw or dispose their cigarette butts out of the vehicle and into the wilderness! This is littering and can cause fires! 
Mozambique border post rules and regulations apply and are part of the procedure when you book a fantastic island or beach holiday to Africa. You must report to the immigration office with your passports and vehicle registration papers in hand. More here. Contact us if you need assistance with these formalities. 
Featured Packages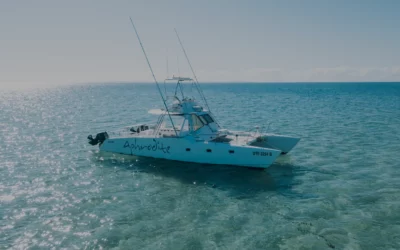 Santorini Mozambique Free Night Holiday Deal 2023
Stay for 5 nights in one of our top-selling Mozambique beach destinations in Vilanculos and only pay for 4 with plenty of extras this 2023. Escape on holiday to Villa Santorini on a free night special holiday deal. Includes airport transfers, all meals and drinks.
5 nights from
$2,485
Per person sharing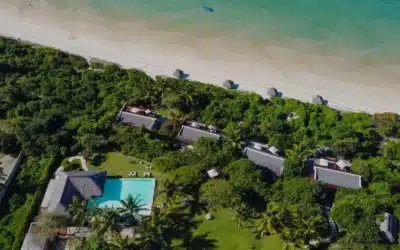 Bahia Mar SADC Family Special
Special treatment for South African families on this inspiring 5-night Mozambique beach holiday to the luxury Bahia Mar Club in Vilanculos. Stay in a spacious family unit on the beach. Kids stay free when you fly in from South Africa to Mozambique on this excellent family rate.
Enquiry Form
"*" indicates required fields