Attractive Self-Catering Deals at a Gem Called Cabo Villas Beach Lodge
A memorable holiday in Mozambique starts on the beaches of this magnificent African coastline. We recommend a little-known gem not far from Maputo called Cabo Villas Beach Resort. 
Our select beach retreat is tranquil, nestling in the verdant folds of a dune forest, soaking up huge turquoise sea views. Yes, this beach destination is the opposite of the capital of Mozambique – Maputo is a bustling city with plenty of action, cultural traditions, colonial architecture and interesting foods and clothing. 
Maputo is a popular tourist destination, the gateway to the interior where five-star safari lodges host elite tourists and to the extensive tropical coastline where hotels, villas, island lodges and rustic cabins treat visitors to a range of accommodation. It is hard to believe that rustic chic destinations such as Cabo promise reunion with nature in serene settings!
Yes, not far away from Maputo port lies the dramatic landscape of the Santa Maria Peninsula. This wild untouched piece of land juts into the Indian Ocean on the eastern side of Maputo towards Inhaca Island, inviting intrepid travellers to venture off the beaten track for authentic holidays in nature. 
It is here that you discover our favourite bestselling tropical beach villa accommodation at Cabo Beach Villas where only 4 self-contained self-catering villas hide in verdant dune forests. Boasting exquisite ocean views, these tasteful timber chalets are the epitome of rustic chic accommodation in nature. 
Highlights include extensive polished wooden decks, cleverly constructed into the forest canopy so that guests can commune with the birds. Dazzling clear blue swimming pools invite respite from long hot beach days and neat braai areas look out over the beaches.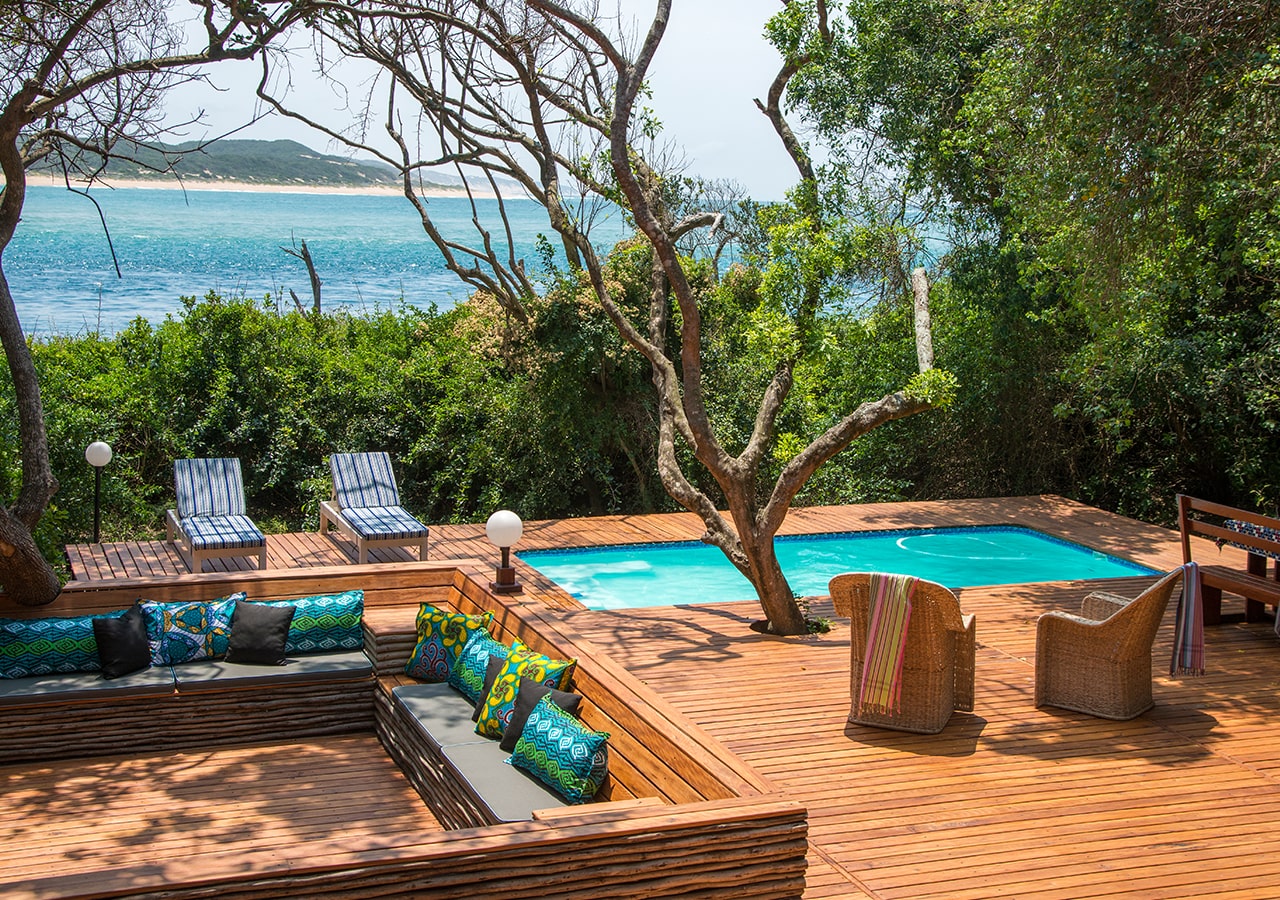 Off the Beaten Track Activities on the Santa Maria Peninsula
Bring everything you need on an exciting road trip to fish off the shore, deep sea fish off boats, scuba dive into mesmerising reefs off Inhaca, and enjoy ocean cruises to the island to explore its mangrove estuaries. Cabo beach resort is our self-catering best seller and guests take short boat rides to Maputo for supplies and to Inhaca for island adventures. 
Find these neat, serviced two and four bedroomed villas just where you want to be, on very tip of the Santa Maria Peninsula. Definitive barefoot luxury in Mozambique, Cabo villas are part of the wild ocean tides and forest sounds but also close enough to the city if you need anything or a meal out for a change.  
This is one of Mozambique's best kept secrets attracting guests who want to rough it in luxury. Immerse yourself in the tidal energies of the famous Hell's Gate Channel below you, a 20 m channel of crazy waves at high tide between Inhaca and the Peninsula. Perfect for fishing and birdwatching, this is the place to be based for a week or more. 
Your Santa Maria holiday package combines this extraordinary bay with forays into the indigenous forests, long dreamy beach walks to find shells and incredible cooling swims in the warm azure ocean. If you want more pampering, wander on down to the Machangulo Beach Lodge where you can have a spa treatment and order a seafood meal for two. This is Cabo Villa's sister lodge and a real treat if you want to learn how to scuba dive or fish. 
We love Santa Maria for its diverse offerings, and we promote our sensational family package deal to the idyllic Cabo Villa Beach Resort. We can tailor make your trip into Mozambique to include 5 nights at this awesome dune hotel, a few nights in Maputo to hit the high life and a few nights at elegant Machangulo Beach Lodge for some romantic wining and dining. 
Choose the ultimate Mozambique beach accommodation outside the capital city on the Santa Maria Peninsula. Everything that opens and shuts is yours for the duration of your stay: aircon, a microwave, oven and fridge, BBQ area, deck, swimming pool and views galore. Add to this two villas with four gorgeous bedrooms and two villas with two gorgeous bedrooms – all with spacious soft beds, mosquito nets and each one with its own bathroom and soft towels to match. 
The choice is yours: choose our self-catering best deal at Cabo Beach Resort and revel in the wild ocean energies of the Santa Maria Peninsula this summer of 2022. Mozambique accommodation has never been this easy! Book your special family package today.
Featured Packages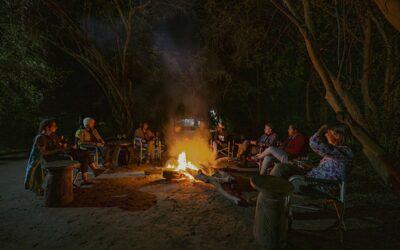 Mozambique safari to Wild Camp Gorongosa
A spectacular five-night package into the wilds of Gorongosa National Park with this well-priced Mozambique safari deal in the authentic Wild Camp. Walking trails are the focus of this glamping safari. Includes return light air transfers and two safari activities daily.
5 nights from
$2,850
Per person sharing