Travel to Mozambique this summer of 2023 and make all your holiday dreams come true when you choose one of our exciting holiday packages crammed with family activities or honeymoon romance. Discover these extraordinary Mozambique specials for 2023 and book unique beach accommodation brimming with fancy facilities and endless ocean views. Contact us for unbeaten holiday deals in Mozambique and we will help you to design that ultimate getaway to an island destination, a beach resort, or a coastal town hideaway.
One of our best special deals to Mozambique is to the tantalizing Bazaruto Archipelago where the glorious Bazaruto Lodge awaits and offers you 5 unforgettable nights in a lavish seafront villa in once in a lifetime deal complete with a private terrace and splash pool, air conditioning, and ensuite showers. Take the break this 2023 and book your Mozambique holiday package with us for a scuba diving and fishing adventure you will treasure forever. Includes helicopter transfers, all meals, and snorkeling excursions to Dolphin Bay!
Mozambique Travel designs thrilling specials to save you hassle, money and time so choose to stay in the captivating Anantara Bazaruto Lodge and Spa for that special holiday honeymoon package. The lucky couple gets sparkling wine in their room and a romantic spa Rasul treatment for two on us! Special honeymoon accommodation in a luxury beach villa with a king-size bed, lounge, and ensuite bathroom adds joy to the resort's special package offerings including 4 snazzy restaurants, the Anantara Spa, and a top-class diving center.
Talking about honeymoons, try the Massinga Beach Lodge Honeymoon Package, our best-selling romantic special on the cards for you this 2023. Planning Mozambique holiday specials are our specialty and we know that you will love these lavish suites with their deep bathtubs boasting sea views. Escape on a dreamy 5-night Honeymoon Perfection Package and your bride gets a discount on the full board rate. But that's not all – true love deserves a complimentary private in-room dinner, a sublime beach picnic, and a surprise Massinga Beach gift! Rest assured that Massinga Beach Lodge packages for 2023 are indeed the perfect Mozambique romantic deal for you.
Choose all-inclusive and exclusive accommodation weeks at trending hotels on the beachfront, or at fancy island villas where luxury facilities await. Do you want a spa and wellness retreat where mind and body therapies heal your soul and daily yoga stretches your limbs? Or are you a business traveler off to a conference in a scenic spot for that best-of-both-worlds team-building package?
Families seem to be traveling more than ever now and we suggest you try the bountiful Bahia Mar eco-boutique hotel for its latest family special package deal. Yes, kids stay free at Bahia Mar Boutique Hotel if you book this new special 5-night deal that includes return airport transfers, gourmet breakfasts, and accommodation in 2 spacious sea view bedrooms on the first floor and one luxury beach suite a few steps from the white sands.
Keeping it in the area, Vilanculos Beach Lodge packages win first prize for their value-for-money accommodation and free extras. Pick your special family package deal at this superb beach resort in Mozambique that offers exceptional value for children and parents. Find designer Mozambique eco-accommodation including a family suite with 2 large bedrooms on the edge of the sea facing a sparkling rim flow swimming pool.
We offer diving packages, fishing specials, family experiences, and wildlife safari adventures into top national parks in Mozambique. See our very latest 2023 Mozambique deals for the hottest island package deal at Azura Benguerra Lodge which welcomes South African residents and treats them to some remarkable accommodation perks. Choose this extraordinary Mozambique island resort deal for 2023 and you get to relax in an ocean-side beach villa away from the madding crowds for an entire week – 7 nights in luxury while Azura staff take care of your children.
Not far away lies the famous and Beyond Benguerra Lodge and we recommend the winning Stay Pay special package holiday deal booked over 6 nights – but you only pay for 5. Save up to 10% on this great rate that includes helicopter transfers, flights, opulent villa accommodation, and meals. Sea kayaking, horse riding, island excursions, and deep sea diving. Huge copper bathtubs, mosaic-tiled outside showers, and private sparkling plunge pools with sundecks and beach salas complete the picture.
Some of our visitors to Mozambique like to razzle and party so we recommend the special packages as laid on by the trending Eclectic Beach Retreat in Inhumane, a dreamy holiday destination placed ideally between a gorgeous lagoon, the Indian Ocean, and an endless powdery beach.  Holidays to Mozambique should include a few days at this Inhumane accommodation and the Eclectic Beach Lodge package works well for foreign travelers who get special treatment with this half-board five-night deal. Stay in a chic chalet with garden views and fabulous amenities including an outside shower, huge bathtub, flat screen TV, mini bar, kettle, and microwave adding exclusivity to your Mozambique holiday special package deal.
A trip to Mozambique is incomplete without a few nights in the capital city of Maputo to feel those unique energies, taste authentic peri-peri chicken or prawns and experience some of the best hotel accommodation in Africa. Our Polana Hotel Maputo holiday package is yours if you like the idea of being pampered in the awesome Maisha Mind Body and Spirit Health Club and Spa, and a state-of-the-art sparkling swimming pool, lounge, business center, and three curio shops. To crown it all, there are 3 world-class restaurants and 153 designer bedrooms featuring mod cons galore for couples and families, business, and solo travelers.
Hire a car and self-drive further south to the jaw-dropping Ponto Mamoli for a few days in a luxury pad named after a rare gem, White Pearl Resorts. Choose a White Pearl holiday package on us, where you get free road and helicopter transfers when you stay for 6 nights in a luxury suite overlooking picturesque Ponta Mamoli Bay. What's even better is that all meals and drinks are included, adding unbeatable value to this once-in-a-lifetime special Mozambique holiday deal for 2023.
Not far from Maputo or Ponto d'Ouro lies the mesmerizing Santa Maria Peninsula and the delightful rustic chic self-catering villas of Cabo Beach Villas Resorts nestling in the pristine dune forests. This elegant accommodation embraces family living and the five-night family special package is the right one for you. Choose from two 4-bedroomed chalets that cater to larger family groups or two 2-bedroomed villas for more intimate family reunions. Shop in Santa Maria, play on the beach and in the ocean all day and BBQ all night when you choose a Mozambique Cabo Beach Villas special holiday package deal for you and your children!
Choose Mozambique Travel packages for your holiday in paradise – a special deal on a dreamy beach, island or city hotel will sort your 2023 holiday plans out.

Do you like what you see?
We are here to make it happen!
You just can't wait to plan that holiday…can you?
Enquire with one of our travel specialists now, and we will get back to you shortly.
HOLIDAY PLANNING ADVICE HERE
Featured Packages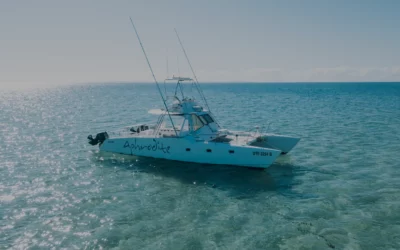 Santorini Mozambique Free Night Holiday Deal
Villa Santorini Mozambique has fantastic free night offers for 2023. Stay 4 nights and Pay 3, Stay 5 and only Pay 4. Luxury accommodation in a private and secluded location on the beach of Vilanculos. Book with us for the best deals to Santorini.
5 nights from
$2,485
Per person sharing
Enquiry Form
"*" indicates required fields