Maputo holidays in Mozambique
Journey to Mozambique this summer of 2024 to enjoy a Maputo holiday that is easy and affordable and still enjoy top hotels in this capital city with its easy accessibility and charm. View our top 2024 Maputo holiday packages and choose one of the grandest hotels on the beachfront with swimming pools, gyms, spa treatments, fine dining and plenty of entertainment too. 
Join Mozambique Travel to discover Maputo, the tourist hub in Mozambique, a vibrant destination offering a perfect blend of modernity and cultural heritage. We think that Maputo is a hidden gem in the southern region of Africa, easy to get to by air, road and boat thanks to its international airport, harbour and newly tarred main roads leading to South Africa and beyond. With its stunning beaches, magnificent architecture, delicious food, and friendly locals, Maputo is the ideal destination for an easy, affordable holiday in 2024.
One of the best things about Maputo is that it offers affordable options for travellers on a budget. From diverse accommodation in five-star hotels and self-catering apartments and spicy traditional food bought straight from street vendors, to public and private transportation, and a wide array of urban and rural activities, Maputo has something for everyone, no matter how small your budget is. 
Maputo has been the capital of Mozambique for nearly 120 years. Previously named Lourenço Marques, it is also the biggest city in Mozambique and home to the country's most important natural harbour.  Vasco da Gama discovered the bay in 1498 and today it is an important transport centre for trade to South Africa, Zimbabwe, Swaziland, and Botswana. 
Maputo Beaches for Ocean Activities 
Take a walk to the picturesque beaches where you can surf the strong waves and meet some locals selling fresh cashew nuts. You can reach Praia da Macaneta beach by boat from Maputo or by road to Marracuene, just 30 km north of Maputo with views over the Incomati River.  First, catch a ferry to the other side of the river, then drive for eight kilometres to the beach!
Macaneta Beach, Catembe Beach, or Inhaca Island beaches offer plenty of activities like swimming, snorkelling, and beach volleyball, and they're relatively cheap to access. So, if you're looking for a relaxing holiday on the beach, then Maputo has some of the most beautiful beaches in Africa, and you can choose from a range of beach holiday packages that suit your preferences.
For those who want to explore a tropical island paradise, Inhaca Island is an excellent option about 40 km from Maputo, known for its stunning beaches, coral reefs, and marine life. We recommend a destination so beautiful and so unique it takes your breath away – Nahyeeni Lodge and its remote attractions, situated on Inhaca Island where great package deals with transfers make your holiday dreams come true.
Organise your tailormade holiday package to an island where conservation and outdoor activities are your reasons for going there. Peeping out from its hilltop setting, this luxury accommodation is the ultimate Mozambique island getaway where indigenous gardens, long white beaches and turquoise seas enhance your holiday.
Affordable Wildlife Activities Near Maputo 
If you're interested in wildlife, you can take a day trip to the Maputo Special Reserve to view a variety of wildlife like elephants, hippos, and crocodiles. Maputo Special Reserve, Maputo Elephant Park and Maputo National Park – different names for the same beautiful game reserve in southern Mozambique where herds of regal elephants roam, and elegant kudus show off their ornate horns. Zebras, giraffes, hippos, crocodiles, and diverse birds also show their true colours in a wilderness that has to be seen to be appreciated. 
Find Maputo National Park, aka Maputo Elephant Park, only 80 km from Maputo city, in Matutuine, stretching an awesome 1 700 square kilometres. This stunning reserve is a haven for splendid ecosystems – sandy forests, mangroves, swamps and dunes covered in indigenous vegetation. Refresh your love for African wildlife when you book the safari of a lifetime to this special reserve close to Maputo. The ocean is right there too, and you can dive to your heart's content while splashing out in the only luxury accommodation available in this park. This is your dream bush beach holiday in a Maputo national park.
Anvil Bay is the only luxury accommodation in the national park, right on a pearly beach too so you get a bush beach destination all in one. Stay in 10 villas lovingly created from natural materials such as wood, reeds and thatch, exclusive eco-accommodation for an authentic barefoot bliss experience in nature, off-the-grid power supplies and water from nearby natural sources. 
Affordable, Luxury Maputo Accommodation 
Accommodation is one of the biggest expenses during any holiday, but in Maputo, you can find affordable options that won't break the bank. There are plenty of hostels, guesthouses, and Airbnb options available throughout the city.  If you're looking for a more authentic experience, staying just outside of the city on the Santa Maria Peninsula is a great option and we can guarantee first-class deals on self-catering holidays to Mozambique at our top-seller Cabo Villas Beach Resort. 
Get good value in an inspiring setting with incredible beaches on your doorstep at Santa Maria. Indulge in luxury accommodation for an awesome rate right here in Maputo, Mozambique – two large beach villas and two smaller forest villas offer completely self-contained luxury accommodation with enormous wooden decks and sparkling swimming pools. 
Choose one of our top Maputo hotels and contact us to book your spot before they fill up this summer of 2024! Accommodation choices in this capital of Mozambique are ideal for families, couples, business delegates and general travellers. Maputo hotels offer many specials on accommodation all year round, especially during holiday time, including conference specials for discerning businesspeople so take a look at a small sample of grand hotels:
Hotel Avenida – in a central and prized location, an excellent business meeting venue because the Business Centre boasts eight conference rooms accommodating up to 320 delegates. Retire to the Health Club and gym or the sparkling swimming pool for rejuvenation. Visit the Solarium, with a pamper session in the Steam Room, or relax with a massage.
Hotel Cardoso – an admired city hotel in the heart of Maputo with sweeping views of the harbour from its unique cliff top setting. Great rates for corporate travellers and honeymoon couples alike.  Indulge in one of 130 rooms with diverse features including Wi-Fi access, satellite TV, air-conditioning and tea and coffee stations.
Polana Serena Hotel – an institution in the heart of Maputo has survived years of civil war to remain one of the best Mozambique hotels in the country. Built in 1922, these majestic buildings have been carefully restored to fill the luxury accommodation field with a colonial air and Portuguese flavour. 
Transportation To and Around Maputo
Getting around in Maputo is relatively easy, and there are plenty of affordable transportation options available. Taxis are the most popular means of transport, and they're relatively cheap compared to other cities. Alternatively, you can use local public transportation, such as the Chapa (minibus) or the My Love bus service – cheaper than taxis, they can be crowded and uncomfortable.
Motorists can now cross the border from Durban KZN and arrive in Maputo in around two hours. Contact the South African Embassy to learn more about border crossings between South Africa and Mozambique. The innovative Maputo-Catembe Bridge and the new tar road to Kosi Bay have revolutionized road travel into Southern Mozambique and the borders of South Africa. 
Maputo is a fantastic destination for an affordable holiday in 2024. With its stunning beaches, delicious food, friendly locals, and affordable options, you can have an unforgettable experience without breaking the bank.  It's a vibrant and exciting destination that offers something for everyone. Whether you're looking for a relaxing beach holiday or an action-packed adventure, is humming at the moment and keeps getting better. Maputo is for the serious and the leisure traveller and Maputo is for you. 
Maputo's highlights and attractions draw many tourists who then explore the rest of the sunny country. Maputo is one of Mozambique's great 2024 tourist attractions and we offer the best deals on superb, easy and affordable hotel accommodation. Special business and leisure packages from the experts! 
Featured Packages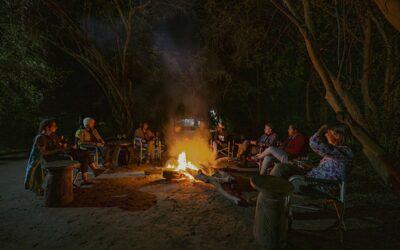 Mozambique safari to Wild Camp Gorongosa
A spectacular five-night package into the wilds of Gorongosa National Park with this well-priced Mozambique safari deal in the authentic Wild Camp. Walking trails are the focus of this glamping safari. Includes return light air transfers and two safari activities daily.
5 nights from
$2,850
Per person sharing