It all started 25 000 years ago when a chunk of land broke away from the Mozambique mainland to create what we today know as the Bazaruto Archipelago. These 5 idyllic islands range in size from a few kilometres to a few meters large and hold the key to your holistic relaxation and getting back to nature. Benguerra Island is the second largest island and one of the most sought-after beach holiday destinations in the world.
Fly into Vilanculos and take a heavenly boat ride to the island. Be very surprised to find 2 world class lodges on the island, promoting wellness and water sports and an escape from daily routines. Azura Benguerra has recently added 2 brand new Royal Beach Villas to its accommodation treats, the ultimate in lavishness and size while &Beyond Benguerra Lodge has recently been upgraded and refurbished to compete with international luxury standards.
Azura's Gym in a Bag Concept
One of the exciting new perks you will find in your boutique Villa at Azura is a new idea called Gym in a Bag. Spread out your yoga mat on your private deck at sunrise for a few sun salutations then stretch and use the small weights and resistant bands to warm up those muscles. Take a jog to the beach and dip into the ocean – your workout is complete!
Your beach villa is one of 17 such luxury abodes packed with exciting modern facilities including tea and coffee stations, mini bars, double showers and sunny decks with fantastic ocean and beach views. The VIP Presidential Villa offers a 16m swimming pool so add a few lengths to your exercise routine and you won't feel so bad about tucking into all the sumptuous cooking daily.
Best Hotel in Africa
Just a little way down the beach and around the corner lies &Beyond Benguerra Lodge, another surprise waiting for potential holidaymakers who love solitude and attention to detail. Recently rated as the new best hotel in Africa by Conde Nast Traveller magazine, this getaway offers 10 elegant villas, 2 cabins and 3-bedroomed chalet making it ideal for families, honeymoon couples and even business delegates.
Catch some sun rays on beautiful white beaches while whales breach in the distance and don your snorkel to go and find dolphins in the break. Set off on a scuba diving expedition and find amazing sea creatures swimming all around you in untouched coral reefs. Inland lakes are covered with pink flamingos and pelicans and horses take you fast up the beach or along wild trails to the crocodiles at the lakes.
The Bazaruto Archipelago is one of the only places to see Dugongs in the world – large placid grey creatures which glide along the seabeds grazing seagrasses. Divers find new dive sites brimming with corals and seaweeds and awesome marine wildlife while whales pass by in season to have their babies.
Benguerra Island promises you the time of your life in a very peaceful destination with enough luxury to make you smile. Revel in the pristine beaches and excellent fishing opportunities, the kite surfing, horse riding and skiing. Set in a national park, the island consists of a patchwork of habitats, including forests, wetlands and three freshwater lakes inhabited by crocodiles.
To get there, take the SA Airlink and LAM direct flights from Johannesburg to Vilanculos, while LAM also runs flights between Maputo and Vilanculos. This is usually followed by a short helicopter transfer to the lodge of your choice.

Do you like what you see?
We are here to make it happen!
You just can't wait to plan that holiday…can you?
Enquire with one of our travel specialists now, and we will get back to you shortly.
HOLIDAY PLANNING ADVICE HERE
Featured Packages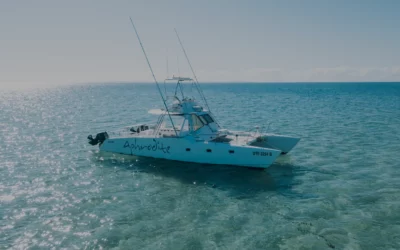 Santorini Mozambique Free Night Holiday Deal
Villa Santorini Mozambique has fantastic free night offers for 2023. Stay 4 nights and Pay 3, Stay 5 and only Pay 4. Luxury accommodation in a private and secluded location on the beach of Vilanculos. Book with us for the best deals to Santorini.
5 nights from
$2,485
Per person sharing
Enquiry Form
"*" indicates required fields