Mozambique Exclusivity at White Pearl Beach Resort
What should you expect at White Pearl Resorts? Read on to get a run down on all the facilities at this beach side gem in southern Mozambique. This guide is all about helping you plan your holiday on a unique trip to Africa.  
Imagine facilities so chic that they rank top of the world in terms of definitive luxury and magnificent scenery? You get all of this and more at our favourite exclusive Mozambique beach resort easily accessible from Maputo and KwaZulu-Natal. Picture yourself lounging on the sunny deck, dipping in and out of a sparkling swimming pool, cold beverage at your side. This is White Pearl Resorts, a gem of a beach hotel right near Ponta do Ouro, on the beach at Ponta Mamoli in southern Mozambique.
Experience lavish facilities that make life unbearably easy for you on your African adventure to the beach. Dine in an award-winning restaurant where ornate mezze platters and fresh seafood delights are the order of the day. Friendly and professional service sorts out your every need, not a guest forgotten. Take time to read inspirational books in the lounge and sip a drink at the rustic Pool Bar, close to dazzling pearly sands. Crystal clear waters spill over the infinity pool, blending the huge sky and infinite azure ocean. 
This painted vista feeds into the serene décor at this five-star resort where soft blues and greys, whites and pastels are therapy for stressed city souls. Pamper tired minds and bodies with a boosting spa treatment or take long walks up the endless sugary sands allowing all negativity to float away in the ocean breezes. White Pearl lives up to its name as a gem embedded in the oyster shell of a sheltered bay protected by forested dunes and nature conservation areas.
Gorgeous chalets peep out from the extraordinary dune vegetation which is part of a blend of rare ecosystems and habitats for wild creatures – woody grasslands, dry savannas, swamp forests, freshwater coastal lakes and floodplains. Come to bird watch and walk, taking care to just notice, learn and leave your footprints in this sensitive environment. For you are within the Ponta do Ouro Partial Marine Reserve (PPMR) beside the exquisite Maputo Special Reserve (the Maputo Elephant Reserve).
Deluxe White Pearl Located in Environmental and Cultural Hotspot near Maputo
This elephant game reserve is a landmark recently declared as one of the 36 global biodiversity hotspots because it is brimming with unusual and endangered species and their habitats! This game reserve is part of the Peace Park called the Lubombo Transfontier Conservation Area, a joint operation between the countries of Mozambique, South Africa, and Swaziland. 
White Pearl Resorts is located in a sensitive environment where people and planet matter so your contribution to sustainable initiatives in the area start just by booking your trip to Mozambique. Ponta Mamoli is less busy than Ponto do Ouro thanks to the 4×4 track that leads to its door so the owners want to keep it this way. No motorised vehicles are allowed on the land such as quad bikes, off road motor bikes and no ocean noises are permitted in the form of jet skis, large fishing boats and speed boats.
The number of divers and fishermen are controlled at White Pearl Resorts, allowing everyone an opportunity to experience flawless beauty in nature to their full. The resort is proud to host rare turtles laying eggs on the beach every season and about 15 reefs encircle the bay allowing divers a huge playground of diving opportunities, not to be missed. The famous Pinnacle Reef draws divers from far across the world to see its rich treasures: kingfish, snappers, Zambezi and Hammerhead sharks, Humpback whales, and so much more.
After long days under the ocean waters or boating in the bay, return to your deluxe chalet to relax in your private plunge pool, freshly brewed coffee in hand. Some suites are situated right on the beach while others are elevated on stilts to take in the changing horizons. Choose your comfort and send for room service to dine at sunset as the crimson sun goes to sleep into the sea. 
Shower under the stars or cool off in the lavish air-conditioned rooms. Elegant lounges with plenty of glass to allow the views to come in invite reading and dozing. Take advantage of tea and coffee facilities, mini bars, wonderful deep baths, and refreshing decor made for royalty. Guests also have access to Wi-Fi internet and TV. Facilities at White Pearl Resorts are made for relaxing and inspiring guests to return again and again!
Read all about the facilities and service at White Pearl Mozambique. This is a beach side gem in Southern Mozambique easily accessible from KZN and Maputo.
Featured Packages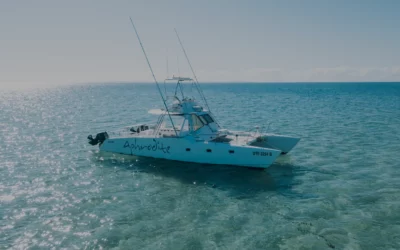 Santorini Mozambique Free Night Holiday Deal 2023
Stay for 5 nights in one of our top-selling Mozambique beach destinations in Vilanculos and only pay for 4 with plenty of extras this 2023. Escape on holiday to Villa Santorini on a free night special holiday deal. Includes airport transfers, all meals and drinks.
5 nights from
$2,485
Per person sharing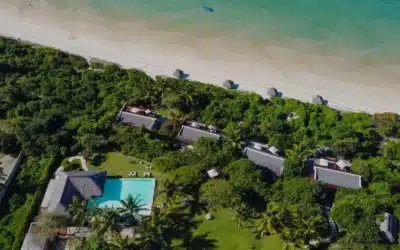 Bahia Mar SADC Family Special
Special treatment for South African families on this inspiring 5-night Mozambique beach holiday to the luxury Bahia Mar Club in Vilanculos. Stay in a spacious family unit on the beach. Kids stay free when you fly in from South Africa to Mozambique on this excellent family rate.
Enquiry Form
"*" indicates required fields