Food and Water Safety Tips When Travelling in Mozambique
Read our tips on food and water safety in Mozambique. Is tap water safe to drink and can I comfortably eat out in local restaurants and bars while on my dream holiday? These are common questions that you should ask before you plan a beach holiday in Mozambique. You want a safe and happy trip into Africa. Why should travellers like you worry about clean food and water?
The risk of contracting diarrhoea in Africa is high. This illness is caused by unclean food and water. Reduce this risk by making sure that all food and water that you consume is clean. Infectious diseases in African countries like Mozambique include cholera, hepatitis, tuberculosis, and rabies. Foodborne and water borne diseases are common. We can help you choose the safest destinations and luxury lodges for a safe fun beach or island holiday.
What NOT to do for Food and Drink Safety in Mozambique
Do not drink tap water unless it has been boiled, filtered, or chemically disinfected. 

Do not eat fruits or vegetables unless they have been peeled or cooked. 

Avoid cooked foods that are no longer piping hot, especially cooked foods that have been left at room temperature. 

Avoid unpasteurized milk and any products that might have been made from unpasteurized milk, such as ice cream. 

Avoid food and beverages obtained from street vendors.

Do not eat raw or under-cooked meat or fish. Some types of fish may contain poisonous bio-toxins even when cooked. Barracudas, for example, provide a

healthy, protein rich meat, but it is also known contain toxins that cause an illness known as ciguatera fish poisoning.

Other fish that may contain toxins include red snapper, grouper, amber jack, and sea bass.
What to DO to Be Food and Drink Wise
Eat cooked, hot food 

Heat hard-cooked eggs

Eat fruits and vegetables you have washed in clean water or peeled yourself

Eat pasteurized dairy products

Drink sealed bottled water and disinfected water

Drink ice made with bottled or disinfected water

Drink carbonated drinks, hot coffee or tea, pasteurized milk
Medical Facilities are Limited in Mozambique
Medical insurance is important when you are on holiday in Mozambique. If you get seriously ill or injured, you may need to be evacuated to South Africa or abroad. Carry your own medicines such as an antibiotic and an anti-diarrhoeal drug to be started promptly if significant diarrhoea occurs. If fever starts and diarrhoea gets serious, contact a doctor or hospital. 
Choose your best Mozambique holiday here. We know what food and drink is safe for you in Africa. Read our tips on food and water safety in Mozambique.
Featured Packages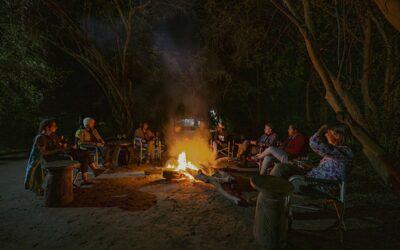 Mozambique safari to Wild Camp Gorongosa
A spectacular five-night package into the wilds of Gorongosa National Park with this well-priced Mozambique safari deal in the authentic Wild Camp. Walking trails are the focus of this glamping safari. Includes return light air transfers and two safari activities daily.
5 nights from
$2,850
Per person sharing