Where is Mozambique located?
In this informative guide we answer your frequently asked questions about travel to Mozambique. Mozambique is located in southeastern Africa and is bordered by the Indian Ocean to the east, Tanzania to the north, Malawi and Zambia to the northwest, Zimbabwe to the west and Swaziland and South Africa to the southwest.
What are the driving times to and within Mozambique?
Nelspruit to Maputo – approx. 2 hours
Johannesburg to Maputo – approx. 7 hours
Maputo to Inhambane – approx. 7 hours
Inhambane to Vilanculos – approx. 4 hours
How big is the area of Mozambique?
Mozambique is 801,600 square kilometres in size and is the 36th largest country in the world. It is comparable in size to Turkey.
How big is the population of Mozambique?
According to the census in October 2022, Mozambique is home to about 33,515,934 people of various ethnic groups, religions and tribal groups. These include 37% of Makua-Lomwe, 10% Shona and 23% Tsonga. Other ethnic minorities inhabiting this area include Europeans, mainly Portuguese, Euro-Asians and Indians.
What is the time zone of Mozambique?
Mozambique is 2 hours ahead of Greenwich Mean Time. Daylight Saving Time is not applied.
What is the capital city of Mozambique?
The capital of Mozambique is Maputo, a small, bustling city situated on the west side of Maputo Bay, at the mouth of the Tembe River.
Do I need a visa to enter Mozambique?
South African passport holders do not need a visa to enter the country if the stay is less than 30 days. Other passport holders do require a visa. Please consult the nearest consulate for costs and processing time. Visas are now available online and at all points of entry. See visa information on Mozambique here.
What am I allowed to bring in to the country?
Tobacco products: 200 cigarettes or 100 cigars
Alcohol: 1 L of spirits and 2.25 L of wine per adult
Perfumes: 50 ml of perfume or 250 ml of Eau de Toilette
Pharmaceutical products: Quantity considered reasonable for personal consumption
Other goods: Up to the value of US$50
What is the weather and climate like in Mozambique?
Mozambique boasts a tropical climate with two seasons, the wet season from October to March, and the dry season from April to September. Climatic conditions vary depending on the altitude.
What type of Government does Mozambique have?
The Republic of Mozambique, as it is officially known, has a republic government leaded by the chief of state, President Armando Guebuza and head of government, Prime Minister Luisa Dioga. The President is elected by popular vote for a five year term. The prime minister is appointed by the president.
What is the local currency in Mozambique?
The official currency of Mozambique is the Metical (MT), divided into 100 Centavos. When traveling to Mozambique, take South Africa Rand (ZAR) or US Dollars (USD).Although many resorts and hotels accept Rands, exchange your money if you want to purchase anything from the markets, shops and petrol stations. Money can be exchanged at banks (closed between 12h00 – 14h00), local shops and even some markets.
Can I use my credit card in Mozambique?
Matercard and Visa are the only accepted methods of credit card payments at most large resorts and lodges in Mozambique.  Most smaller lodges do not have credit card facilities and prefer cash payment. Rand is commonly used in Mozambique, as well as US$ and Pound Sterling.
Travellers cheques and debit cards are not accepted in Mozambique.
How much should I tip in Mozambique?
It is advised to tip small amounts to your lodge or hotel staff. At restaurants, it is customary to tip your waiters 10% of the bill.
What is the country dialling code of Mozambique?
The international country dialling code for Mozambique is +258.
Can I use my cell/mobile phone in Mozambique?
Mozambique has a state owned cell phone provider, Mcel and the South African owned Vodacom Mozambique. A third Movitel has recently been added.
Is there internet connectivity in Mozambique?
Internet is readily available in Maputo, with many internet cafes and all major hotels boasting internet access. There is good internet coverage outside of Maputo, mostly available in tourist areas, including Inhambane and Xai Xai. Best to get a local simcard as data is relatively cheap.
What plugs and power voltage is used in Mozambique?
South African style plugs with 2 circular metal pins above the large circular grounding pin is used in Mozambique.
What do I need to know about Mozambique beaches?
Camping is is only permitted in demarcated areas so as to not spoil the pristine beaches
Fires are only arranged in designated areas
Pets are not allowed in camping areas on the beach
Vehicles are not allowed in areas with no existing roads and driving on the beaches is not permitted
Use of fireworks and littering is prohibited on all beaches in Mozambique
Do I require a fishing license in Mozambique?
A fishing sport license is required for all water sports and fishing competitions and can be obtained from the Maritime Administrator in each provincial capital. Boats are only allowed to be launched from access roads.
Is it safe to drink the tap water in Mozambique?
All tap water in Mozambique should be considered unsafe to drink. Please exercise caution and drink bottled water only.
Public Holidays in Mozambique:
1 January, New Year's Day
3 February, Hero's Day
7 April, Woman's Day
1 May, Worker's Day
25 June, Independence Day
7 September, Lusaka Agreement Day
25 September, Armed Forces Day
4 October, Peace Day
25 December, Family Day
Our consultants can help you to choose the best beach holiday so click here for assistance.

Do you like what you see?
We are here to make it happen!
You just can't wait to plan that holiday…can you?
Enquire with one of our travel specialists now, and we will get back to you shortly.
HOLIDAY PLANNING ADVICE HERE
Featured Packages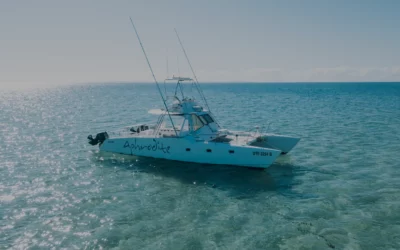 Santorini Mozambique Free Night Holiday Deal
Villa Santorini Mozambique has fantastic free night offers for 2023. Stay 4 nights and Pay 3, Stay 5 and only Pay 4. Luxury accommodation in a private and secluded location on the beach of Vilanculos. Book with us for the best deals to Santorini.
5 nights from
$2,485
Per person sharing
Enquiry Form
"*" indicates required fields