Mozambique – Your Travel Questions Answered
Find all the general information you need at your fingertips and all your frequently asked questions about Mozambique answered here if you are planning a holiday in Africa. All you need to know about where to go, when to go, visas, best hotels, beach resorts and more. Worried about safety and health? Your travel questions answered in this travel blog for the aspiring African adventurer.
Why choose Mozambique at all? Maybe because this East African country lies on the Indian Ocean and offers the best beaches, diving sites, snorkelling opportunities, water sports, spa pampering, island idylls and boat trips into the sunset? Maybe because Mozambicans are some of the friendliest people around who like to meet foreign travellers and party all night with you at some of the best nightlife and restaurant spots in Africa!
It's best to know before you go what to expect so check all the latest news about Mozambique with your foreign office or relevant embassy. Find out how safe it is in Mozambique, what the weather is like, where the malaria is and which hotels are simply the best for family holidays. Find out where to see the Big 5 and if you should pack a raincoat or not. It's all here on our frequently asked questions page – plan before you go!
Is it safe to go to Mozambique's Gorongosa National Park?
Mozambique is generally a safe destination in the central and southern regions BUT be careful in certain districts and be aware of general crime. Yes, it is safe to visit Gorongosa National Park these days but always get advice about safety in the Sofala region before you go. Talented guides take guests on thrilling game drives and walks. The general rule of law is simply to NOT travel to certain districts in Cabo Delgado Province due to terrorism and threats of terrorism.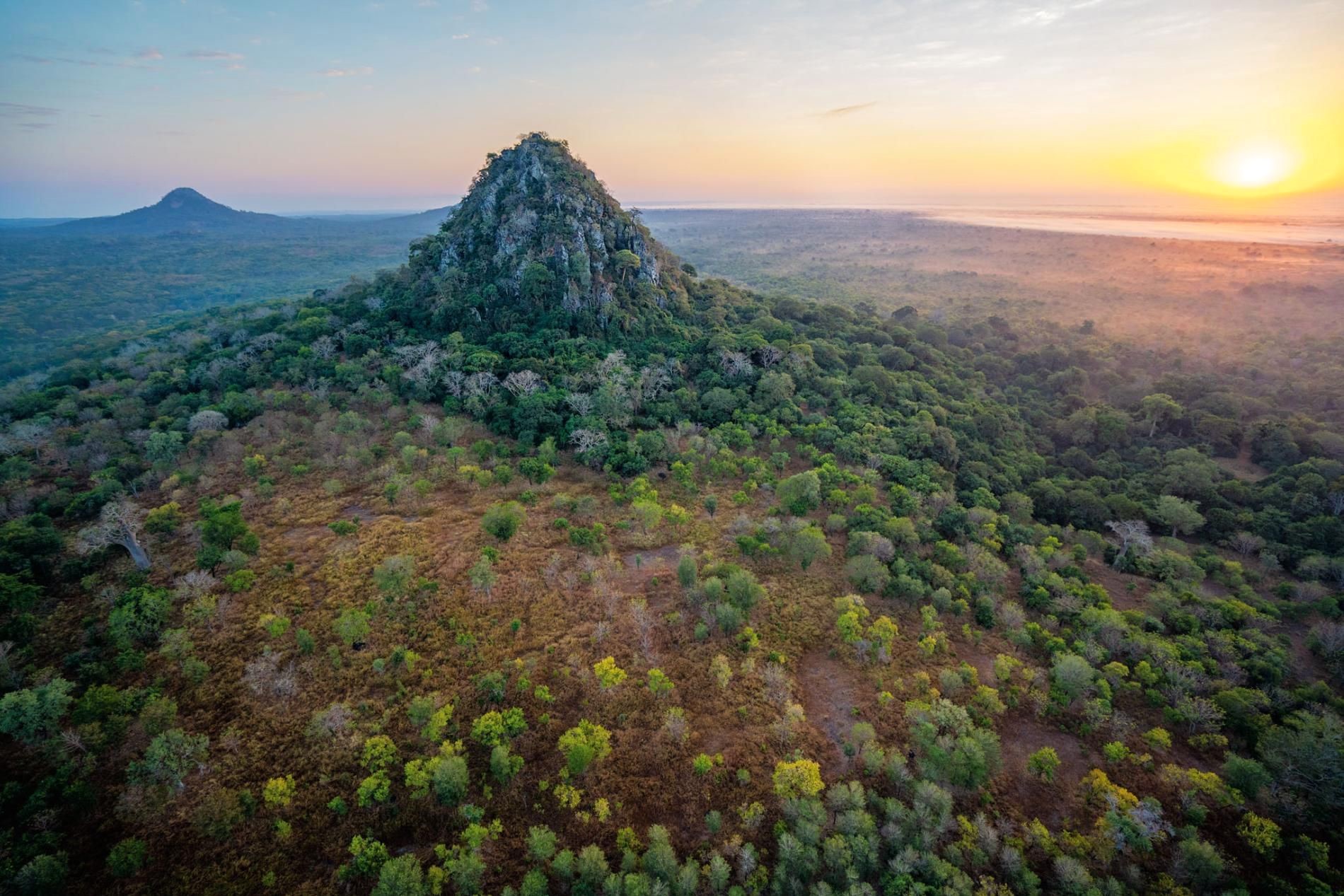 Do I need a visa from South Africa to Mozambique?
No, these 14 countries in the South African Development Community (SADC) region can enter Mozambique WITHOUT a VISA for up to 3 months/90 days: South Africa, Angola, Botswana, Cabo Verde, Eswatini, Kenya, Lesotho, Malawi, Mauritius, Namibia, Seychelles, Tanzania, Zambia, and Zimbabwe. A recent announcement also exempted these 29 countries from visas for Mozambique:  Portugal, Germany, Saudi Arabia, Belgium, Canada, China, South Korea, Ivory Coast, Denmark, United Arab Emirates, Spain, United States of America, Finland, France, Ghana, Indonesia, Ireland, Israel, Italy, Japan, Norway, Netherlands, United Kingdom, Russia, Senegal, Singapore, Sweden, Switzerland and Ukraine. 
What can I bring through the border post?
Tobacco: 400 cigarettes or 100 small cigars or 50 big cigars or 250grm of loose tobacco

Alcohol: 1lt of spirits and 2.25lt of wine

Perfume: 50ml of perfume

Medication: reasonable quantities for personal use

Other articles not exceeding 50us$.

Narcotics and pornographic material are prohibited. transport of arms must have a special licence.
What can I do in the capital city of Mozambique?
Walk to the picturesque beaches where you can surf the strong waves and meet some locals selling fresh cashew nuts. Go by boat or by car to Macaneta Beach, Catembe Beach, or Inhaca Island beaches where you can enjoy plenty of activities like swimming, snorkelling, and beach volleyball, and they're relatively cheap to access. 

Explore t

he

top clubs and seafood restaurants in Maputo

, the heartbeat of Maputo, the many nightclubs and bars, dance floors, wine bars, jazz cafes and the trendy live music zones. Eat out at some of the best seafood restaurants in Mozambique, serving up succulent prawns, lobster, calamari, and clams. 

See th

e gallant San Sebastian Fortress, built decades ago to protect Maputo Bay from Spanish and German colonial marauders. Visit the Natural History Museum and the famous train station.

Stay in modern hotels with ocean views and delight in their slick suites, spa facilities, gyms, restaurants and bars.
When is the best time to travel to Mozambique's Bazaruto islands?
The best time to visit the Bazaruto Archipelago is when it's drier, between May and November, and it's also cooler off the mainland on these gorgeous isles. A tip from us is that there is no real 'best time' to travel to Mozambique because it boasts a constant balmy tropical climate. But an island trip between June and October is the best time to see Dugongs, Whale sharks, Manta rays and Humpback whales! 
Where do I find the best beaches in Mozambique?
Starting from the south, revel in Ponta Mamoli beach where the dolphins play and turtles lay eggs in the sand. Then go north to Barra and Tofo beaches in beautiful Inhambane to surf, swim with Whale sharks glide and Manta rays in the best diving experiences ever. Machangulo Peninsula is a captivating remote beach region and dazzling Vilanculos beach is an ocean sports mecca and gateway to the unique Bazaruto islands with its many white beaches.
Where can I go out and dance in Mozambique?
The best place to dance is in Maputo, the vibrant heart of a warm nation favoured for its nightlife and restaurants. Find the best live music at popular nightlife spots and dance the night away. You may also find dancing venues in the main towns of Inhambane, Tofo, Vilanculos, Ponto do Ouro and Beira. Many recent Mozambique dance styles have their roots in Marrabenta which have now been mixed and influenced with hip hop and other pop genres. Visit Maputo during the annual Marrabenta Festival every February and feel the infectious rhythm and heart of this cultural celebration style. 
Are the people friendly in Mozambique?
Yes! They love to meet foreign travellers and grab a beer, a meal or a dance with you during the nightlife hours or stroll along the beach with you during the daylight hours. Be aware of the usual crimes such as pickpockets and opportunistic robberies. Rather move in a group than alone.
Do I require a fishing license in Mozambique?
Yes, a fishing sport license is required for all water sports and fishing competitions and can be obtained from the Maritime Administrator in each provincial capital. Boats are only allowed to be launched from access roads.
What must I pack for a diving holiday to Mozambique's Tofo?
It is very expensive to hire scuba equipment so many divers pack their own diving gear to dive in Mozambique. It's a good idea to use your special lightweight dive bag as a suitcase for everything as it will weigh less at the airport. Always pack equipment to enhance your diving experience. This includes a mask, snorkel, the right kind of fins and a new Dive Computer for your own safety. Diving in Tofo is popular therefore a range of ethical dive operations will look after your needs. Check before you leave if you can hire gear at a good price.
Your frequently asked questions answered at last? Before you travel to Mozambique, plan what to do, how to do it, and when and where to do it. Get all the info you need here.
Featured Packages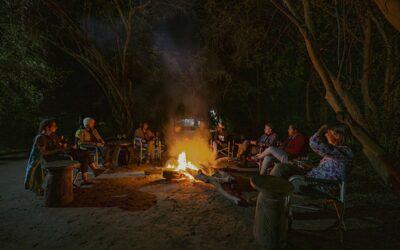 Mozambique safari to Wild Camp Gorongosa
A spectacular five-night package into the wilds of Gorongosa National Park with this well-priced Mozambique safari deal in the authentic Wild Camp. Walking trails are the focus of this glamping safari. Includes return light air transfers and two safari activities daily.
5 nights from
$2,850
Per person sharing