Take a safari to the beautiful and famous Gorongosa
A safari is all about the wildlife and the wildlife is all about the safari – the Gorongosa wildlife restoration project saved the art of safaris, ensuring continued ecotourism benefits for park and people. It did this by rejuvenating the landscapes, the wildlife, and the habitats where diverse creatures of all types survive after terrible civil wars, uncontrolled hunting and poaching during the past 100 years.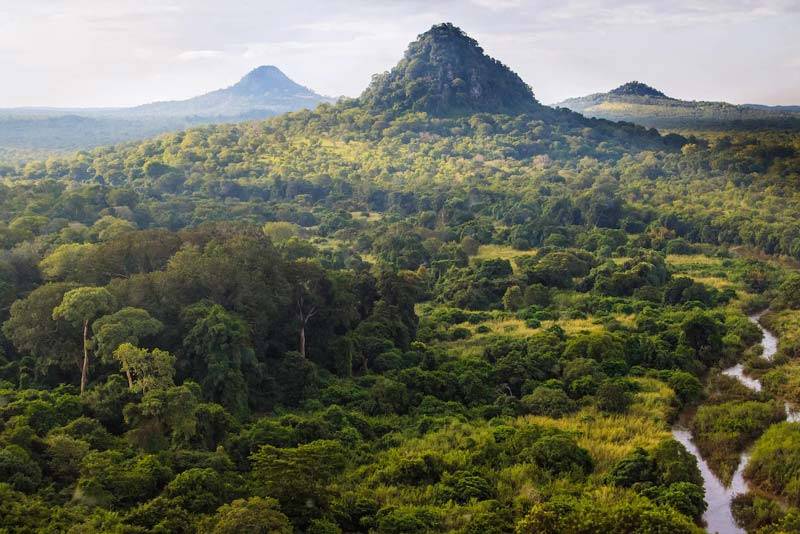 Lion Reintroductions, Elephant Conservation, Wild Dogs Returned and Pangolins Protected 
Decades ago, hundreds of lions led healthy hunting lives in the wilds of Gorongosa until wars and rampant hunting wiped them out. Now the Gorongoass mission is to restore these numbers of a characteristic predator and their unique bush and grasslands habitats. Lions in Africa are at risk from poaching, hunting, ongoing human spread and development. And they are vital assets to a healthy bush ecosystem. 
Another iconic species in the park is the elephant, also an incredible puzzle piece required in the connections of life in a wilderness area, to fit together with the health of the ecosystems, and all other creatures great and small. They prune and trim trees and shrubs, and their enormous dung heaps are food for other animals and spread seeds. This regal grey animal needs to be managed in tune with its vegetation needs and so that it does not decimate too much of the necessary habitat for other creatures. 
The African Wild Dog is yet another success story for Gorongosa National Park wildlife management – their partnership with the Endangered Wildlife Trust has reaped rewards with a pack of 14 Wild Dogs, also known as Painted Wolves, being released into the reserve and taking to the bush for the first time in 25 years. There are only 6600 Wild Dogs left in Africa due to ongoing habitat loss as they have huge territories, and they hunt in packs.  Thankfully these dogs are breeding well, and their numbers are therefore growing.
And pangolins! Pangolins are the most trafficked animal in the world therefore the most endangered and already the Gorongosa team has rescued more than 30 of these unique animals from illegal traffickers this year. The team is dedicated to saving these human-desired creatures and want them to take to the habitats here where rangers are on duty to stem the tide of poaching. 
It is not surprising then that Gorongosa has been voted best destination in the world by several top magazines, a conservation area that is up there with the best safari accommodation, experiences and ecotourism projects in the world.  Fabulous, tented chalets in the heart of the bush, a lodge with the added benefits of a restaurant and bar, two swimming pools and a conference centre all add value to this biodiversity hotspot that needs ecotourism income to assist it. Community members are involved as hospitality staff, chefs, game rangers, scientists, masters' students and more. 
Wildlife and Safari Activities in Gorongosa for Ecotourism Benefits
Guided Safari Drives – explore Gorongosa National Park on thrilling game drives in open vehicles with expert guides who know it all about the biodiversity and how everything connects. See charismatic animals and the tiny critters, animal prints and flowers and trees. 

Mount Gorongosa Excursion – visit Mount Gorongosa's rainforest and Coffee Project on a special day out to the slopes of this iconic rain catchment area. Chat to local farmers who frow the coffee plants in a bid to help the rain forests grow back. Swim in clear cold pols and enjoy a picnic lunch.  

Walking Safari – get up close and personal with animals great and small, plants and trees with pro guides leading you into the heart of the wilderness. A privilege to be in the wild animals' home, to be part of their magic.

Boat Safari – visit Lake Urema in central Gorongosa where crocs, hippos, myriad colourful birds and unique water creatures reside. 

Canoe Safari – float along the scenic Pungué River and see sandy beaches, reeds, riverine forests, amazing birds and delightful vistas. 
By now, you will know that Gorongosa National Park is one of the most beautiful and special places in Africa and it boasts an enormous variety of landscapes, fertile soils, high rainfall and unique wildlife species. It needs protection and the best way to do this is to use the ecotourism model of people and planet, economics and social dynamics contributing to the bigger environmental picture.
Select Accommodation in Chic Tented Camps or Luxury Villas at Gorongosa 
Stay for a week in accommodation that suits your budget and tastes, under luxury canvas in the depths of the pristine bushveld or in a maintained garden with a bar and restaurant where a luxury lodge offers self-catering villas, cabins, bungalows and garden suites. Half board packages at the attractive Montebelo Lodge and Safari ensure you get the freedom to choose delicious meals on the deck beside the huge round swimming pool. 
Wondrous Wild Camp and mesmerising Muzimu Tented Camp are designed for your return to nature and an environmental education, so their all-inclusive rate encourages less stress and more connection with self and the wilderness. 
Chat to Mozambique Travel today to choose your immersion in the safari and wildlife world of Gorongosa. Game drives, bush trails, canoe and mountain excursions all add to your exciting safari holiday in a Mozambique conservation area.
Featured Packages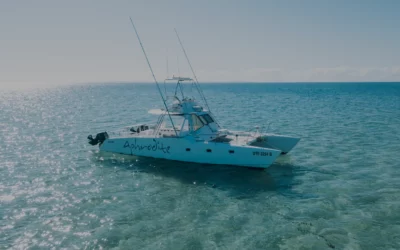 Santorini Mozambique Free Night Holiday Deal 2023
Stay for 5 nights in one of our top-selling Mozambique beach destinations in Vilanculos and only pay for 4 with plenty of extras this 2023. Escape on holiday to Villa Santorini on a free night special holiday deal. Includes airport transfers, all meals and drinks.
5 nights from
$2,485
Per person sharing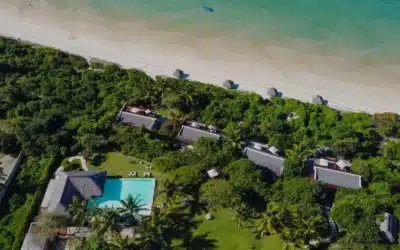 Bahia Mar SADC Family Special
Special treatment for South African families on this inspiring 5-night Mozambique beach holiday to the luxury Bahia Mar Club in Vilanculos. Stay in a spacious family unit on the beach. Kids stay free when you fly in from South Africa to Mozambique on this excellent family rate.
Enquiry Form
"*" indicates required fields