Maputo the vibrant capital of Mozambique
The capital city of Mozambique formerly (until 1976) known as Lourenço Marques, port city and capital of Mozambique. It lies along the north bank of Espírito Santo Estuary of Delagoa Bay, an inlet of the Indian Ocean. Maputo derived its former name from the Portuguese trader who first explored the region in 1544.  Maputo is where people gather to eat great food in diverse restaurants and to unwind in vibrant nightclubs after long working days. Our consultants have used their travel experience in Maputo to list for you some of the restaurants, bars, and nightclubs which stand out. Interact with local Mozambicans and other travellers for the social time of your life!
Maputo Mozambique is a place of music, culture, dancing and great seafood. Mozambicans are very friendly people and most places are safe, as long as you follow the basic rules of all night life when travelling: Don't go alone, watch your personal belongings and stay street wise.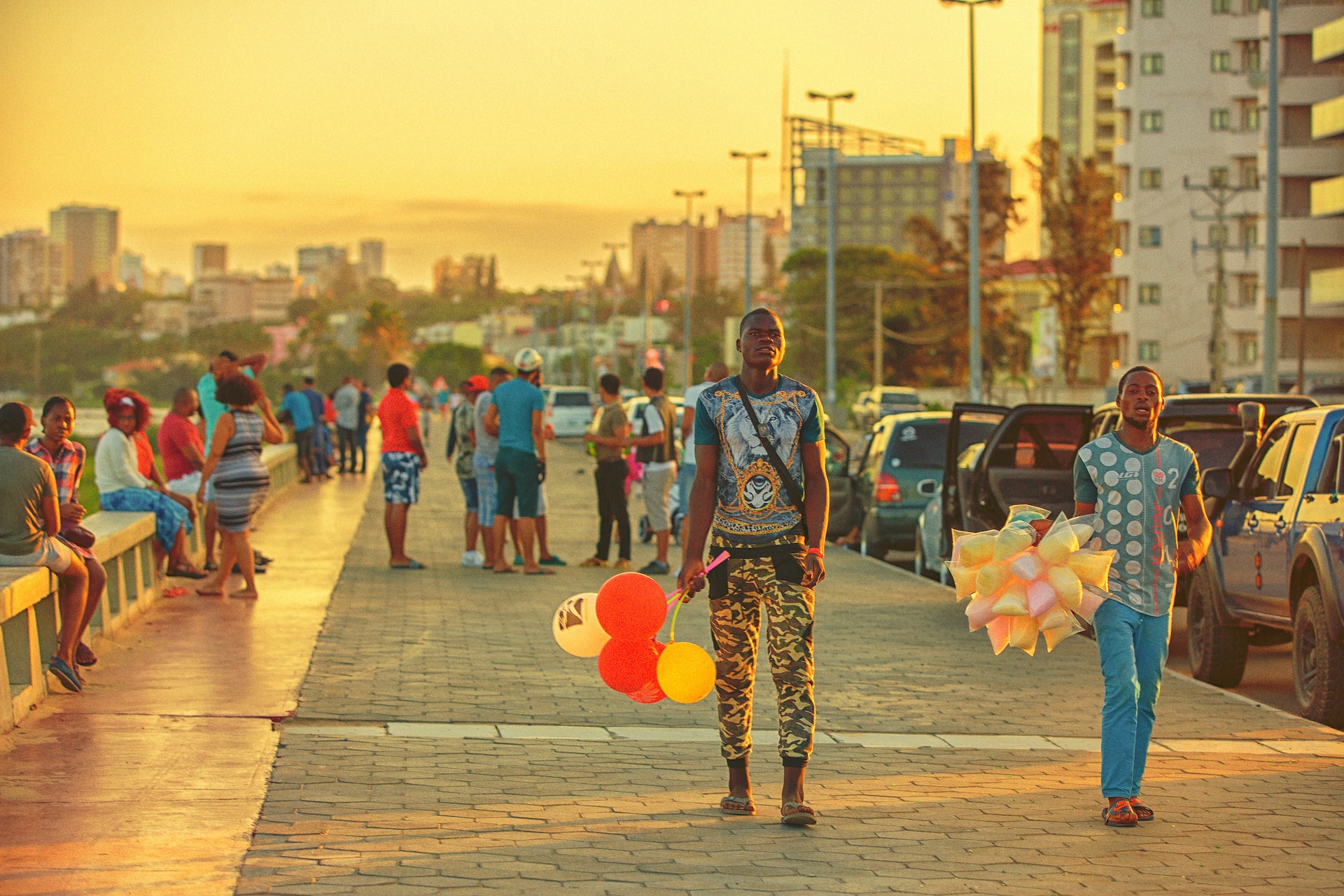 Restaurants in Maputo
The dining scene in Mozambique has evolved dramatically over the last couple of years. Read this guide to find out more. Much like its colonial history, Maputo's cuisine is a mix of Portuguese, African, and Arab culture influences. Mozambique's endless coastline makes it well known for its seafood, especially prawns, lobster, calamari, and clams. Other popular local dishes are grilled chicken, matapa (cassava leaves cooked in peanut sauce), curries, and samosas. Not to be missed is the country's famous piri piri sauce, a spicy sauce made of red chili peppers. The city offers options fine dining as well as delicious local experiences.  From exclusive hotels and restaurants to the more lowly, local, authentic eating places, these are the places to try for fun and great tastes in Maputo.
Let's start with Dhow Cafe which is one of our current Maputo Restaurant favourites as it combines food, art and retail. This funky outlet in Maputo showcases a contemporary concept, an art gallery with an eclectic mix of fashion and design within a trendy restaurant setting. Dhow Cafe is the ultimate chill spot in the city. You can admire the gorgeous views of Maputo Bay over the largest suspension bridge in Africa, from the cafe's garden while sitting in comfortable sofas recycled from old wooden Dhow boats.
For those who are not familiar with Dhows, these are the ancient wooden trading vessels that traded merchandise, spices, and art from distant exotic locations. The dhow, the heartbeat of East African commerce, has been carrying people, goods and treasures for hundreds of years. And so in fitting with this ancient dhow trading practise the art works exhibited in the Gallery are traditional pieces, representative of the subjects, techniques and styles from many regions of Mozambique, Africa and Asia. The visual arts range from jewelry and fabrics, to paintings, furniture, masks, musical instruments and sculptures.
Integrated with the gallery, Dhow restaurant blends a fusion of Mediterranean and Mozambican style food and patisseries, Relax in an eclectic setting where music is an integral part of the tropical atmosphere.
The modern South Beach Restaurant in Maputo has an enviable position right on the beach which keeps scorching Mozambican summer temperatures comfortable with a welcome ocean breeze. Try their cocktails and seafood platters with the in crowd, and the backdrop of the sea and the sound of the waves of the sea will accompany you throughout your evening!
If you are a carnivore and after a really good steak then look no further than the "Manjar dos Deuses", as it's called in Portuguese which specializes in meat and is one of the best restaurants in Maputo.
Botanica as the name suggests is a little slice of green oasis right in the city centre.  This unique and quite magical courtyard secret garden features a giant wild fig tree and hundreds of exotic plants. It's a great place to take a leisurely lunch or dinner in the heart of Maputo and also features pop up fashion shops – currently housing the new collection by c.u.c.c.l.a  which is fitting as the range is botanical and floral inspired pretty floaty dresses.   Food is fresh and mainly Mediterranean inspired cuisine with Greek bite size plates and tapas to share and tropical cocktails. A restaurant come cafe bar that will fulfil all your senses and a must see restaurant in Maputo. 
Under the palm trees and near the ocean, Zambi offers the best fine dining in Maputo. If weather permits, ask to be seated on the outside, shaded terrace to watch the fishing dhows and boats sail by. The recently renovated indoor dining room offers a spacious alternative for those windy Maputo evenings. The Portuguese fusion menu includes picanha (steak cut the Brazilian way) with a slice of orange, lobster, and grilled tiger prawns. Make sure to stick around for the beautifully presented desserts, which include petite gateau, cashew nut tart, and the all-time favorite, Amarula (an African coffee liquor) ice cream.
A landmark in Maputo, Piri Piri Restaurant has been offering the city's iconic grilled piri-piri chicken for decades, including during the country's vicious civil war. The juicy chicken is grilled to perfection and the piri piri sauce is excellent in its simplicity. Always busy, the restaurant is unpretentious and great value for money. If you don't fancy their signature chicken dish, try the crab matapa or the clams and you won't be disappointed. Sit outside to watch an authentic slice of Maputo life go by.
Rated the no 1 restaurant in the whole of Maputo and therefore a must try is Txhapo Txhapto. Friendly staff, great menu, simple food, great juices and vegetarian and vegan options and a good choice of cocktails! Customers rave about their BBQ pulled pork burger…!
Mundo's restaurant is a stalwart and popular with those who don't mind a crowd – a great place to eat and chat, meeting new people. Order pizza, hamburgers, seafood.
Cafe Camissa is a casual eatery for snacks and beverages. A meeting place for artists, intellectuals, travellers and locals in Maputo.
Costa do Sol is a legendary place that has been trading for years, it is situated about six kilometres from the city centre and overlooks the beach but there is a busy road that separates the restaurant from the ocean.  Order a plate of prawns or bowl of clams and a cold Dois M beer to wash it down with. Mac-Mahon 2M 2M   is a clean, easy drinking lager with fruity notes and an approachable bitterness and was crowned Grand Champion at the African Beer Awards Maputo. You can buy it everywhere in Mozambique and its best served icy cold with peri peri prawns!
The Taverna offers genuine Portuguese food where many local Portuguese people eat. Lovely bread, meat dishes, and seafood plus decadent desserts.
Located inside the lush and peaceful Parque dos Continuadores, where Maputo's largest art and craft market is located, Mamma Mia offers a great selection of Italian and local dishes. Ice cream and pastas are homemade, including the popular gnocchi. Mamma Mia has the best pizzas in town but if you are looking to try a local dish, go for the matapa or the delicious crab curry.
The iconic Polana Hotel presents a seafood evening every Saturday evening at their gracious Veranda Restaurant. Eat lobster, prawns, paella, seafood curry and more from the buffet while enjoying live music.
Maputo Fish Market
The Mercado do Peixe or Maputo Fish Market is a must see and is frequented by travellers and locals alike. In Maputo, Sunday is the favourite day to relax and socialize with family and friends at the Fish Market, a lively waterfront attraction popular with locals and tourists alike. The market part of the experience is located in a seaside building where friendly local vendors sell fresh fish, lobster, prawns, calamari, crab, clams and more, pulled straight from the waters surrounding Mozambique. Seafood is sold by the kilogram and can also be cleaned on request. Prices are definitely negotiable and affordable.
Opposite the market is a patio with umbrella-covered tables and seating. Several 'restaurants' there will cook your seafood for an additional fee (approximately 150-180 Meticais per kilogram [the equivalent of $3.00 USD], cash only). They also offer a number of accompaniments, including salad, rice, and fries, as well as water, sodas and alcoholic beverages. The service is slow, but the end result is absolutely delicious.
Find out more about the excellent restaurants in Maputo from one of our consultants.
Maputo Nightlife
Before we talk about nighttime partying in Maputo which the city is famous for, we thought we would tell you about the origin of the traditional style of dancing in Mozambique. Its called Marrabenta.  More modern Mozambique dance styles have their roots in Marrabenta which have now been mixed and influenced with hip hop and other pop genres.
When it first started in the 1940's the Marrabenta style was a blend of traditional Mozambican rhythms and Portuguese folk music with influences from Western popular music that were brought over by radio. Early Marrabenta artists, such as Fany Pfumo, Dilon Djindji, and Wazimbo, were crucial in establishing the genre, which has evolved over time into its modern form.  This evolution can be seen in Marrabenta bands such as Eyuphuro and Orchestra Marrabenta Star de Moçambique. The dance and music of this infectious way to celebrate is performed annually in the Marrabenta Festival in Maputo every February.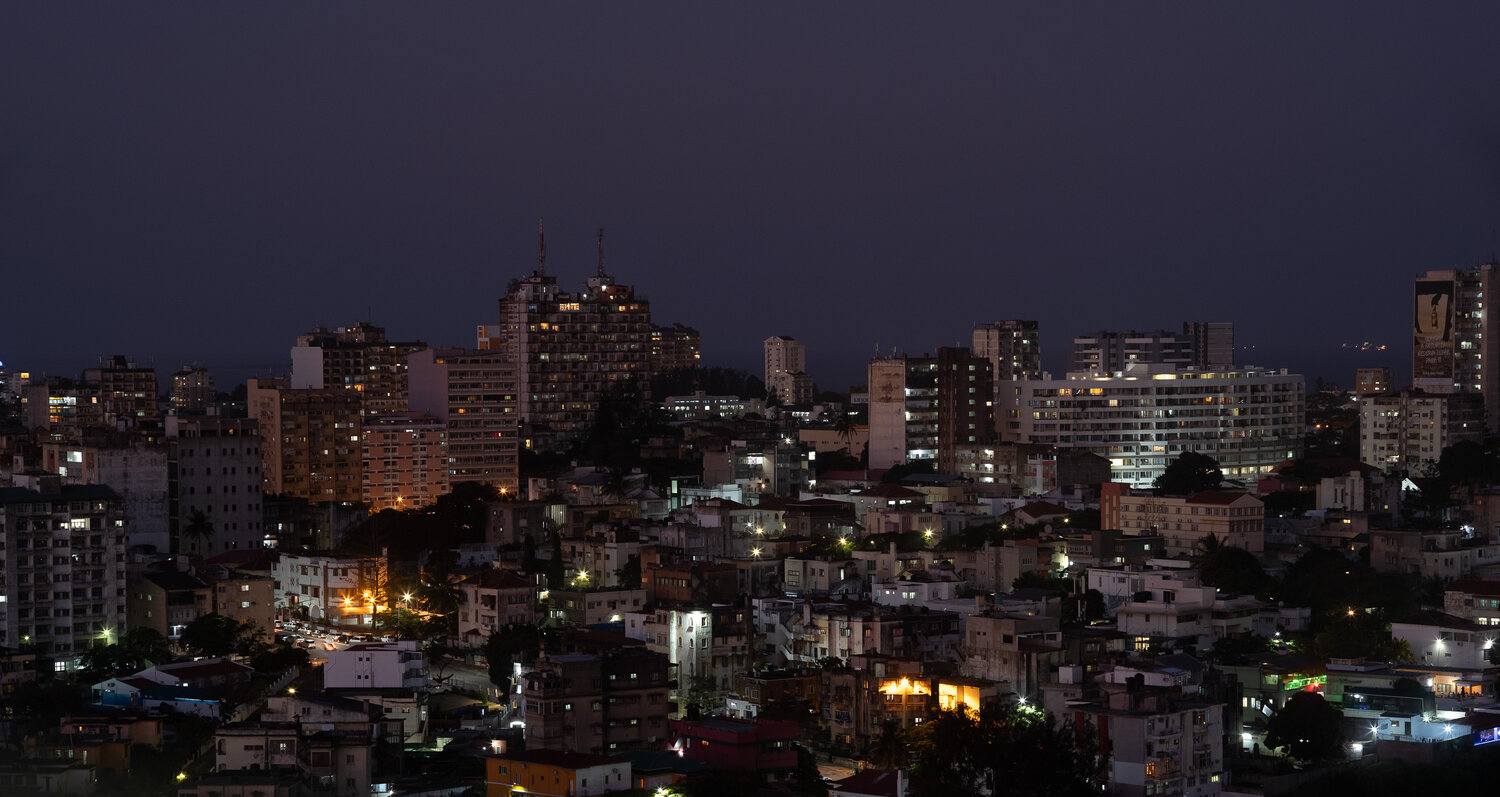 The best clubs in Maputo
Starting with something quite upmarket The Africa Bar is a popular Maputo nightclub on Avenida 24 de Julho and Karl Marx Street, only five minutes' walk from the city center. Join the long queue with the more affluent Mozambicans in fancy clothes. Live jazz is performed every Thursday.
Coconut Live is a huge nightclub in the heart of Maputo, boasting three large video screens and an enormous dance floor in the middle. One level up is a VIP lounge on the mezzanine, overlooking the dance floor. Drinks are affordable and the place is very crowded on weekends. Definitely a favourite amongst the younger crowd in Maputo. Coconuts is Maputo's biggest club. It's right on the beach and also hosts southern African artists regularly. If you're looking for a night of serious dancing, this is the place!
Sinatra's on Ave. Martires de Inhaminga opens at 21:00 and closes very late – a place to sample a blend of Mozambican and Brazilian food and music. One of the coolest hip clubs in Maputo.
Gypsy's Bar on Rua do Bagamoyo is popular Maputo nightclub but go in a group – it's downtown.
Complexo Sheik on Ave. Julius Nyerere is a more upmarket Maputo club and dancing goes on until dawn which is normal in Maputo.
If you want a bit of action and to dive fully into Mozambican musical culture, you can choose between Xima Bar (where you can learn to dance marrabenta with the Maputolocals) or the Gil Vicente Theatre, where jazz performances and live music is often performed.
For those adventurous souls willing to go totally local and authentic and sample a typical night Mozambican style, head to T3, a suburban area on the outskirts of Maputo usually not visited by foreigners and travellers. Small bars are the nightlife in these dusty streets and you will find burning barrels outside the little bars and cafes to replace lights in the night. A genuine African atmosphere, the small cafes sell T-bone steak straight from the coals, fresh bread, and beer – very cheap, very African!
Mozambique and specifically Maputo is an assault on the senses but in a good way! A riot of color, sound, dance, spicy food, happiness, music and soul.  It should be included on everyone's itinerary to Mozambique. A night or two in Maputo is not to be missed out on and not forgotten! Get hold of us for the best deals on hotels and accommodation in Maputo. Accommodation is also varied if you are looking for guest houses or mid-priced lodges.
Maputo hotels and accommodation
Our favourite places to stay in Maputo include, The Polana Hotel, The Southern Sun Hotel Maputo, The Radison Blu and Residence Maputo, Hotel Cardoso, Catembe Gallery Hotel, Pestana Rovuma, Villa das Arábias Boutique Hotel. We look forward to hearing from you to plan your adventure to Maputo.

Do you like what you see?
We are here to make it happen!
You just can't wait to plan that holiday…can you?
Enquire with one of our travel specialists now, and we will get back to you shortly.
HOLIDAY PLANNING ADVICE HERE
Featured Packages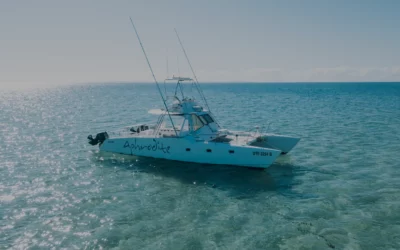 Santorini Mozambique Free Night Holiday Deal
Villa Santorini Mozambique has fantastic free night offers for 2023. Stay 4 nights and Pay 3, Stay 5 and only Pay 4. Luxury accommodation in a private and secluded location on the beach of Vilanculos. Book with us for the best deals to Santorini.
5 nights from
$2,485
Per person sharing
Enquiry Form
"*" indicates required fields