Maputo the Vibrant Capital of Mozambique
Maputo is the vibrant 'must see and do' capital of Mozambique, the heart of a warm African destination favoured for its nightlife and restaurants. Join Mozambique Travel to sample an essential guide on where to go out in Maputo and where to find the best live music at popular nightlife spots. This entertainment guide also points all travellers to the top clubs and seafood restaurants in Maputo. Discover the heartbeat of Maputo, the non-stop beating of the many nightclubs and bars, the dance floors, wine bars, jazz cafes and the trendy live music zones. 
Explore a lively nightlife culture in Maputo centred around dancing and having fun. Book comfortable accommodations in Maputo hotels and sophisticated guest houses lining the central business district and seaside boulevard. Maputo is the renowned vibrant capital city of Mozambique, a place where people gather to eat great food in diverse restaurants and unwind in vibrant nightclubs after long days at work. 
Mozambique – and especially Maputo – is a sensory explosion of the best kind! Maputo rocks most days of the week and everyone lets loose, hitting the social venues for drinks, food, live music and partying.  A riot of colour, sound, dance, spicy food, happiness, music and soul to include on that beach holiday itinerary to Mozambique. Get hold of Mozambique Travel for the best deals on luxury hotels, romantic honeymoon suites and well-priced family accommodation in Maputo. 
Did you know that Maputo was formerly known as Lourenço Marques, after the Portuguese trader who first discovered the region in 1544? And that South Africans went there often specifically to eat LM prawns in the best oceanfront restaurants? Find this growing metropolis settled along the north bank of Espírito Santo Estuary of Delagoa Bay, an inlet of the Indian Ocean. 
Read this guide to Maputo's most popular restaurants, bars, and nightclubs then set off to meet local Mozambicans and other travellers for the most fun you ever had! Local urban Mozambicans are very friendly people and most places are safe, as long as you follow the basic rules of all night life when travelling: don't go alone, watch your personal belongings and stay streetwise.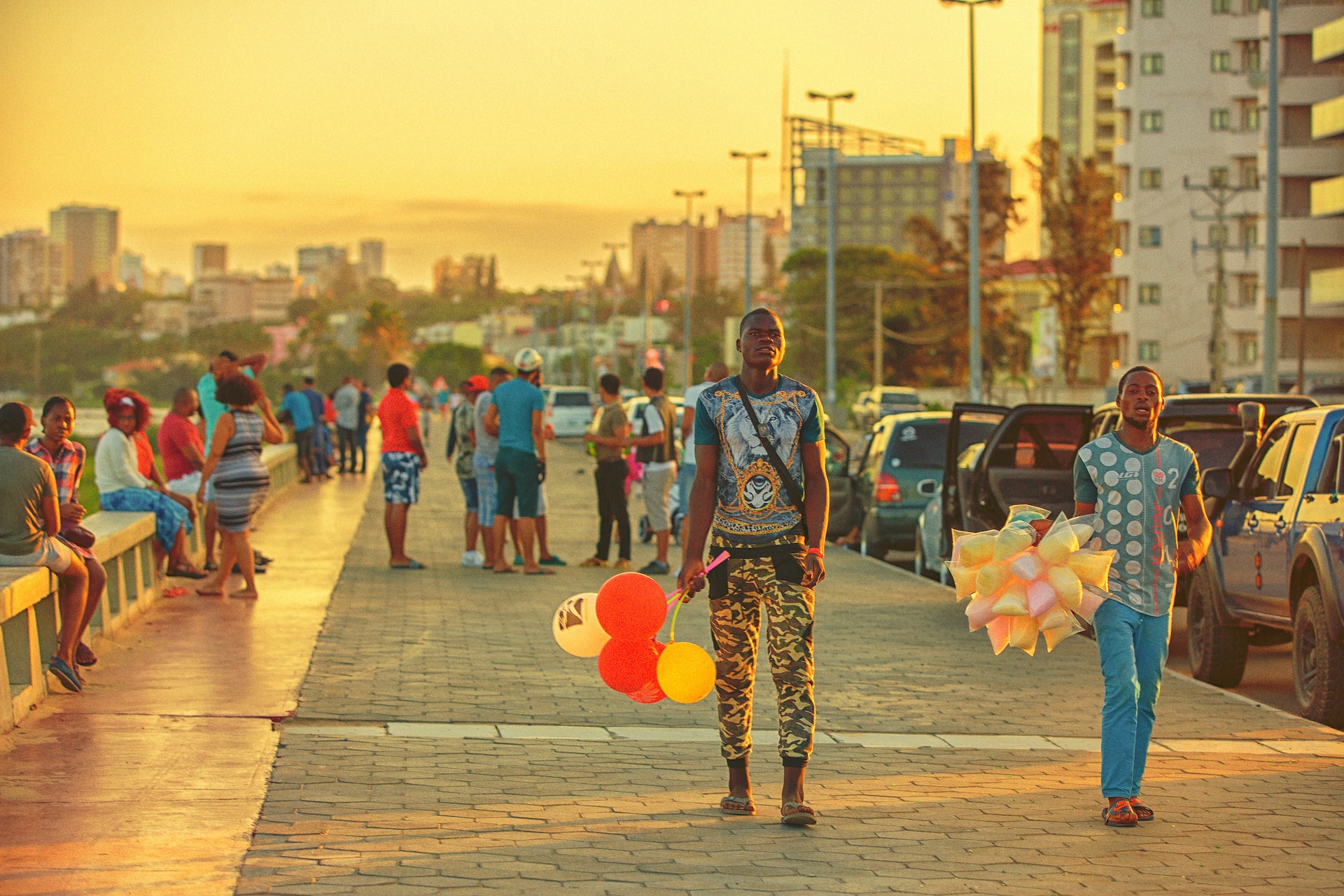 The Best Nightlife in Maputo
Find out where to go out in Maputo at sunset with this guide to the best nightlife in the capital city of Mozambique. This is the place to have fun and to keep on rocking, from weeknights through to weekends. If you like nightclubs and bars, then head on down to Maputo and you will find more than enough options to let your hair down and join in the fun.  
Maputo never disappoints. Whether you're looking for a few drinks in an elegant colonial-style wine bar or a few huge beers on the streets in a ruin of a bar, Maputo has it all, including super stylish jazz clubs in trendy neighbourhoods and top party venues with modern fittings and wild live music. 
Bet you don't know about the origin of Marrabenta, the traditional style of dancing in Mozambique! Many recent Mozambique dance styles have their roots in Marrabenta which have now been mixed and influenced with hip hop and other pop genres. When it first started in the 1940s, the Marrabenta style was a blend of traditional Mozambican rhythms and Portuguese folk music with influences from Western popular music enjoyed on the radio. Visit Maputo during the annual Marrabenta Festival every February and feel the infectious rhythm and heart of this cultural celebration style.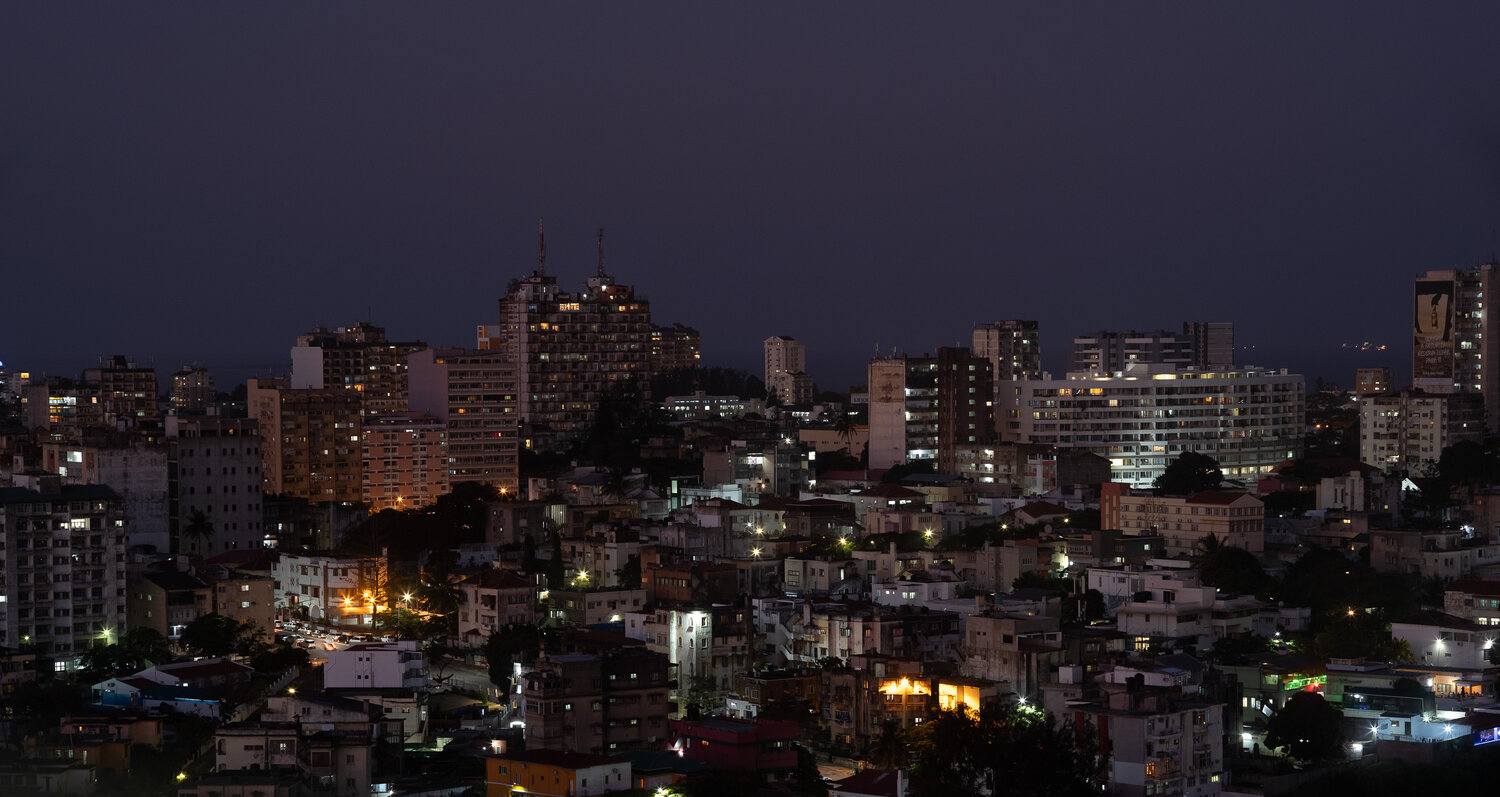 Top Clubs in Maputo
Discover some of the top clubs in Maputo when you descend on the town to experience its entertainment scene. Maputo nightlife is legendary and no one should miss the heart and soul of Mozambique on a beach holiday or wilderness safari. 
It's one of the top things to do in Maputo, to party and dance and enjoy the vibrant nightlife in nightclubs, bars, jazz outfits and diverse restaurants. Live music is easy to find and restaurants in Maputo seem to pop up on every street so read our guide to the top 10 clubs in Maputo and get your booty on! 
For starters, we love the popular Africa Bar and nightclub for something quite upmarket and join the long queue with the more affluent Mozambicans in fancy clothes for live jazz performed every Thursday. Coconut Live is a huge nightclub boasting three large video screens and an enormous dance floor in the middle. Go up one level to a VIP lounge overlooking the dance floor. Very crowded on weekends with younger revellers, it rates as Maputo's biggest club, right on the beach. 
For something completely different, Café Camissa is an arty venue with a restaurant and live music on Fridays and Sundays. The best place to get into Mozambican art, food, drink and partying. Poetry and theatre evenings, an art gallery and an internet café. Learn to dance the Marrabenta with Maputo locals at the Xima Bar then end a long night 1908, a characterful colonial house converted into a nightclub – eat here, dance here and sit out on the terrace while you people watch. 
For more in-depth information about the awesome clubs and bars in Maputo, contact one of our specialist Maputo holiday consultants.
The 10 Best Seafood Restaurants in Maputo
Most visitors to Maputo want to eat seafood and fresh ocean fish so we have put together a list of our top 10 best seafood restaurants in Maputo. The dining scene in Mozambique has evolved dramatically over the last couple of years. Read this guide to learn more about where to go in Maputo to experience the best seafood restaurants. Much like its colonial history, Maputo's cuisine is a fascinating fusion of Portuguese, African, and Arab cultural influences. 
Maputo promises some of the best seafood restaurants in Mozambique, serving up succulent prawns, lobster, calamari, and clams. Other popular local dishes include grilled chicken, matapa (cassava leaves cooked in peanut sauce), curries, and samoosas. Not to be missed is the country's famous peri-peri sauce, a spicy paste made from ripe red chilli peppers. Maputo fine dining takes place in diverse restaurants featuring international and delicious local experiences.  From exclusive Maputo hotels and restaurants to the more lowly, local, authentic eating places, these are the places to try for fun and great tastes in Maputo.
For inspiring sea views of dhows drifting past, choose Zambi, perfectly located on the Maputo Seaboard and have a great time under the palm trees with a premium menu and top wines, outside on a veranda. Unique quality African-Asian fusion meals created with gusto and delicacy. Dhow Café is a funky outlet showcasing a contemporary art gallery with an eclectic mix of fashion and design within a trendy restaurant setting. It's the ultimate garden chill spot with gorgeous views of Maputo Bay over the largest suspension bridge in Africa -sit in comfortable sofas recycled from old wooden Dhow boats. 
The excellent Sagres Shellfish Restaurant offers the ultimate lobster grilled to perfection, exquisite vegetable soup, samosas and rissoles, grilled spicy chicken and indescribable deserts. At Campo di Mare visitors can try brilliant Italian cuisine and delicious seafood with friendly service and a great location on the beach for sunny afternoons with a cold beer. And then there is MarNaBrassa also right on the beach and famous for its seafood, Mediterranean, European, and Portuguese cuisine. These guys are really cool and the food they cook is A1! Go for the yummy seafood platter to enjoy lobsters, big prawns and squid. 
Find out more about the excellent seafood restaurants in Maputo from one of our specialist Maputo holiday consultants. 
The Fish Market Maputo
Sunday is the favourite day to relax and socialize with family and friends at the Maputo Fish Market, Mercado do Peixe, a lively waterfront attraction thronging with chilled locals and fascinated tourists.  Make the Fish Market in Maputo a vital must-see experience of Mozambican ocean lifestyle at its best.  
Find the colourful tucked inside a seaside building where friendly local vendors sell fresh fish, lobster, prawns, calamari, crab, clams and more, pulled straight from the waters surrounding Mozambique. Buy seafood by the kilogram and get it cleaned to take back to your lodgings, or across the road to the cooking area. Prices are definitely negotiable and affordable.
Find a patio with umbrella-covered tables and seating opposite the Maputo fish market. Here, several 'restaurants' will cook your seafood for an additional fee per kilogram cash only. They also offer a number of accompaniments, including salad, rice, and fries, as well as water, sodas and alcoholic beverages. The service is slow, but the end result is absolutely delicious. Find out more about the excellent restaurants in Maputo from one of our well-travelled Mozambique consultants.
Maputo Hotels and Accommodation
A trip to Mozambique is not complete without a few nights in elite Maputo hotels and other accommodation choices that suit diverse holiday needs. Lining the central business district and the seafront boulevard, convenient and lavish hotels rise into the sky and offer luxury rooms and suites for families, couples, business delegates and solo travellers. 
Look out for the many specials on Maputo accommodation all year round, especially during holiday time. Book packages with hidden extras, discounts and transfers. Maputo hotel conference specials are equally popular for business travellers who like good restaurants and nightlife too. Our favourite places to stay in Maputo include the Polana Hotel, the Southern Sun Hotel Maputo, the Radisson Blu and Residence Maputo, Hotel Cardoso, Catembe Gallery Hotel, Pestana Rovuma, and Villa das Arábias Boutique Hotel. 
Close to the Maputo business centre in the upmarket Polana neighbourhood, Villa Das Arabias offers a fantastic conference venue, rooftop bar and restaurant. An Arabic flavour influences the décor at this first-ever boutique hotel in Maputo, a slick 4-star venue offering 29 rooms boasting aircon, free Wi-Fi, TVs and ensuite bathrooms. The glorious swimming pool is a refreshing respite from hot summer days wandering the Maputo streets. 
Hotel Avenida is a famed, excellent business meeting venue because its Business Centre boasts eight conference rooms accommodating up to 320 delegates. Retire to the Health Club and gym or the sparkling swimming pool for rejuvenation. Visit the Solarium, with a pamper session in the Steam Room, or relax into one of many massages. Don't forget the renowned Pestana Rovuma Hotel, a top-class four-star city with friendly African vibes and furnishings. Some attractions for businessmen and international travellers include modern conference facilities and a gym with a steam room, a large swimming pool, sauna, business centre, bank, and pharmacy. 
Polana Serena Hotel is an institution dating back to 1922 in the heart of Maputo, carefully restored after years of civil war. Magnificent gardens, an inviting swimming pool and tasteful food at this five-star hotel which also offers 168 elegant rooms, nine executive suites and 9 garden suites, all with en-suite bathrooms, elegant modern amenities and air-conditioning.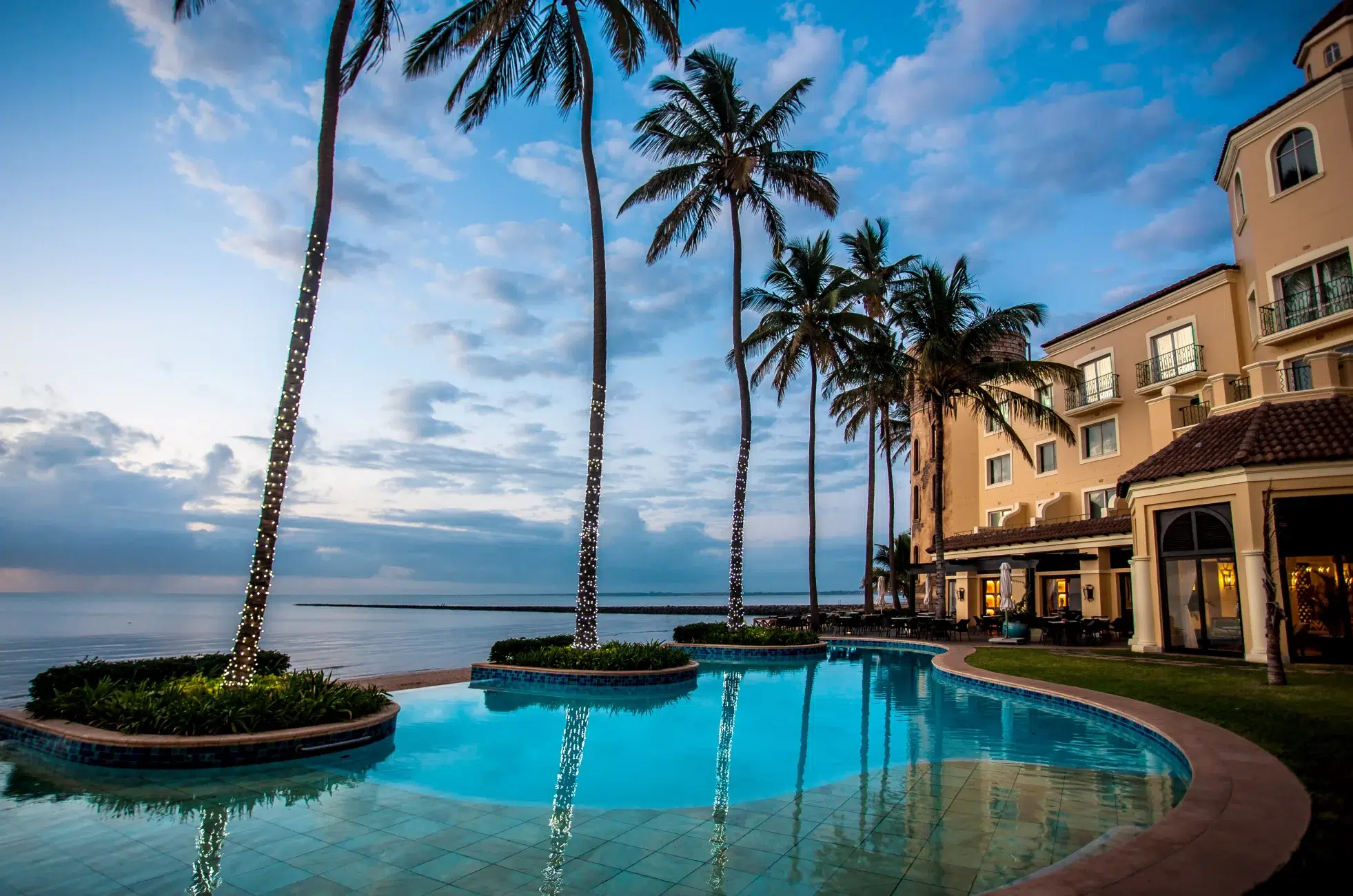 Maputo's highlights and attractions are numerous, diverse and unlimited and the capital city is one of Mozambique's greatest tourist attractions. We offer some of the best special package deals for stylish accommodation in Maputo's hotels, guest houses, lodges, cabins and bed and breakfasts. Special business rates and leisure holiday packages from the experts!
Maputo is humming at the moment and keeps getting better. Maputo is for the serious and the leisure traveller and Maputo is for you. Maputo's brilliant highlights and attractions draw many tourists who then explore the rest of the sunny country. Maputo is one of Mozambique's great tourist attractions and we offer the best deals on superb hotel accommodation. 
Special business and leisure packages from the experts! Bring your friends and have a blast in this city where all cultures meet and greet. Enjoy warm Mozambican hospitality and breathtaking scenery. A holiday in paradise, yes? Contact us for more details about great packages and special deals.
Maputo FAQ 
Are there flights from Johannesburg and Durban to Maputo?
Yes, Maputo has an International Airport and this is the easiest and fastest way to get to Maputo. Flights depart to/from Johannesburg and Maputo on a daily basis. There are also flights from Durban which tend to fly via Johannesburg to Maputo. 
Do you need a visa to fly to Maputo?
South African passport holders do not require a visa to travel to Mozambique for leisure, while overseas visitors can get visas at the airports for around R200 (US$ 29.00) per person (prices are subject to change – please contact the airport for more information regarding visas).
Is Maputo a malaria area and do you need to take anti-malaria medication?
Yes, Mozambique is a malaria risk area/country in general. It is best to take precautions and visit your nearest doctor (you need a prescription for anti-malaria medication) to prescribe what you need. Pack insect repellent sprays, mosquito coils, and light long-sleeve tops and bottoms to prevent bites (especially during late afternoons, evenings and mornings).
When is the best time to visit Maputo?
Maputo is a true all-year-round destination, with a warm, reasonably dry climate with little variation between seasons. Temperatures range from 65 to 80 degrees Fahrenheit or 18 to 27 degrees Celsius on average but it can get hotter.
Where are the best areas to stay in Maputo?
Baixa  is a busy commercial area featuring the old railway station, built by Gustave Eiffel, and several local markets. Sommerschield is the hub of modern Maputo and the newer Polana Shopping Centre, and the gorgeous revamped Polana Serena Hotel. Alto Ma is the entertainment strip packed with many restaurants, nightlife options, clubs and live music venues.
Featured Packages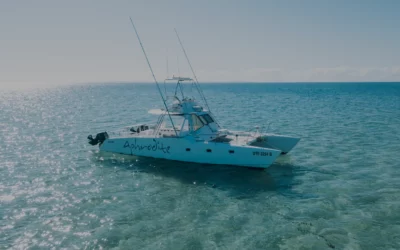 Santorini Mozambique Free Night Holiday Deal 2023
Stay for 5 nights in one of our top-selling Mozambique beach destinations in Vilanculos and only pay for 4 with plenty of extras this 2023. Escape on holiday to Villa Santorini on a free night special holiday deal. Includes airport transfers, all meals and drinks.
5 nights from
$2,485
Per person sharing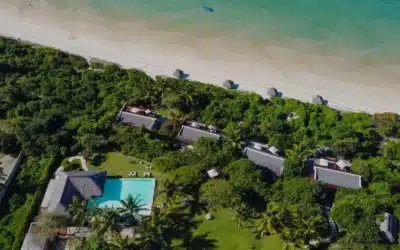 Bahia Mar SADC Family Special
Special treatment for South African families on this inspiring 5-night Mozambique beach holiday to the luxury Bahia Mar Club in Vilanculos. Stay in a spacious family unit on the beach. Kids stay free when you fly in from South Africa to Mozambique on this excellent family rate.
Enquiry Form
"*" indicates required fields