Gorongosa: Rebirth of Paradise on PBS
If you're anywhere near a television on this month (September) and have booked yourself some holiday accommodation in Mozambique for the near future, then you absolutely must watch Gorongosa: Rebirth of Paradise on PBS, a new six-part series on the national park and why the population of wild lions is struggling to grow.
The series features cameraman Bob Poole, who spent two years living in the national park alongside conservationists and scientists as part of plans to help re-wild the region by tracking lions, monitoring the behaviour of elephants and studying crocodiles.
The first episode focuses on lions and why the population isn't growing as quickly as it should, strange because ten years of restoration efforts have now been sunk into the park and there is lots for the lions to eat.
From there, the series moves on to look into elephant behaviour, while the third episode concentrates on how the keepers of the park step in to help when animals are wounded.
Mr Poole
The series ends on October 6th (so there's plenty of time for you to catch up if you've missed a few episodes), with the last showing featuring Mr Poole coming back to Gorongosa to continue his search for a pride of cubs that somehow went missing.
If you've already booked yourself a holiday to Mozambique, this series will no doubt whet your appetite for your trip away. And if you're wondering where next to go and visit on safari, it's sure to inspire you to come to this beautiful part of the world. You'll have a wonderful time!

Do you like what you see?
We are here to make it happen!
You just can't wait to plan that holiday…can you?
Enquire with one of our travel specialists now, and we will get back to you shortly.
HOLIDAY PLANNING ADVICE HERE
Featured Packages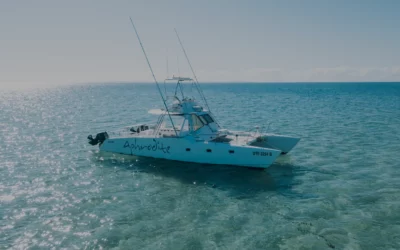 Santorini Mozambique Free Night Holiday Deal
Villa Santorini Mozambique has fantastic free night offers for 2023. Stay 4 nights and Pay 3, Stay 5 and only Pay 4. Luxury accommodation in a private and secluded location on the beach of Vilanculos. Book with us for the best deals to Santorini.
5 nights from
$2,485
Per person sharing
Enquiry Form
"*" indicates required fields