The very best honeymoon to Mozambique here!
A honeymoon is not just a holiday, it's the romantic beginning of a new journey through life for both of you. A Mozambique honeymoon epitomises for newlyweds something ultra-special, dreamy, flawless and mesmerising – and you want to remember it forever. We get you there, to paradise, with whopping discounts for the bride, gifts and extras, and exquisite beach accommodation in villas and hotels where you are king and queen for a while. 
Read all you need to know about great special honeymoon deals, special packages, the best beach accommodation and how to get there – for romance in a mesmerising setting where crimson sun rises, and golden sunsets start and end perfect days together. We promise unforgettable Mozambique honeymoons created for your mutual pleasure on swoon-worthy islands where lake-like bays lap the sugary shores, thatched villas with sparkling plunge pools invite your relaxation and where staff are always on hand to enhance your 5-star experience. 
Check out some of our customised romantic package deals with 50% off luxury lodgings for the bride, ocean safaris and snorkelling with the dolphins, horse rides up endless, pristine beaches and dinners under the stars in remote locations. Featured honeymoon packages promise incredible rates and treats for the happy couple.    
Honeymoons in Mozambique are guaranteed to be memories made in heaven because this east African destination has it all. Unmatched peace and environmental beauty on beaches, islands and in game reserves and conservation areas. Try a bush/beach combo package deal for two with transfers and flights included – to Kruger National Park and then to Vilanculos. Go game viewing and then go surfing. Your honeymoon Mozambique style need not cost the earth.
Mozambique honeymoons are typically relaxed, exotic and exclusive, especially if you choose one of the many awe-inspiring Mozambique lodges. The Bazaruto Archipelago lies invitingly off the coast at Vilanculos in the wonderful clear waters of the Indian Ocean – offering plenty of opportunity for diving, fishing, snorkelling, saving the turtles and dolphins and viewing endangered dugongs on the seabed.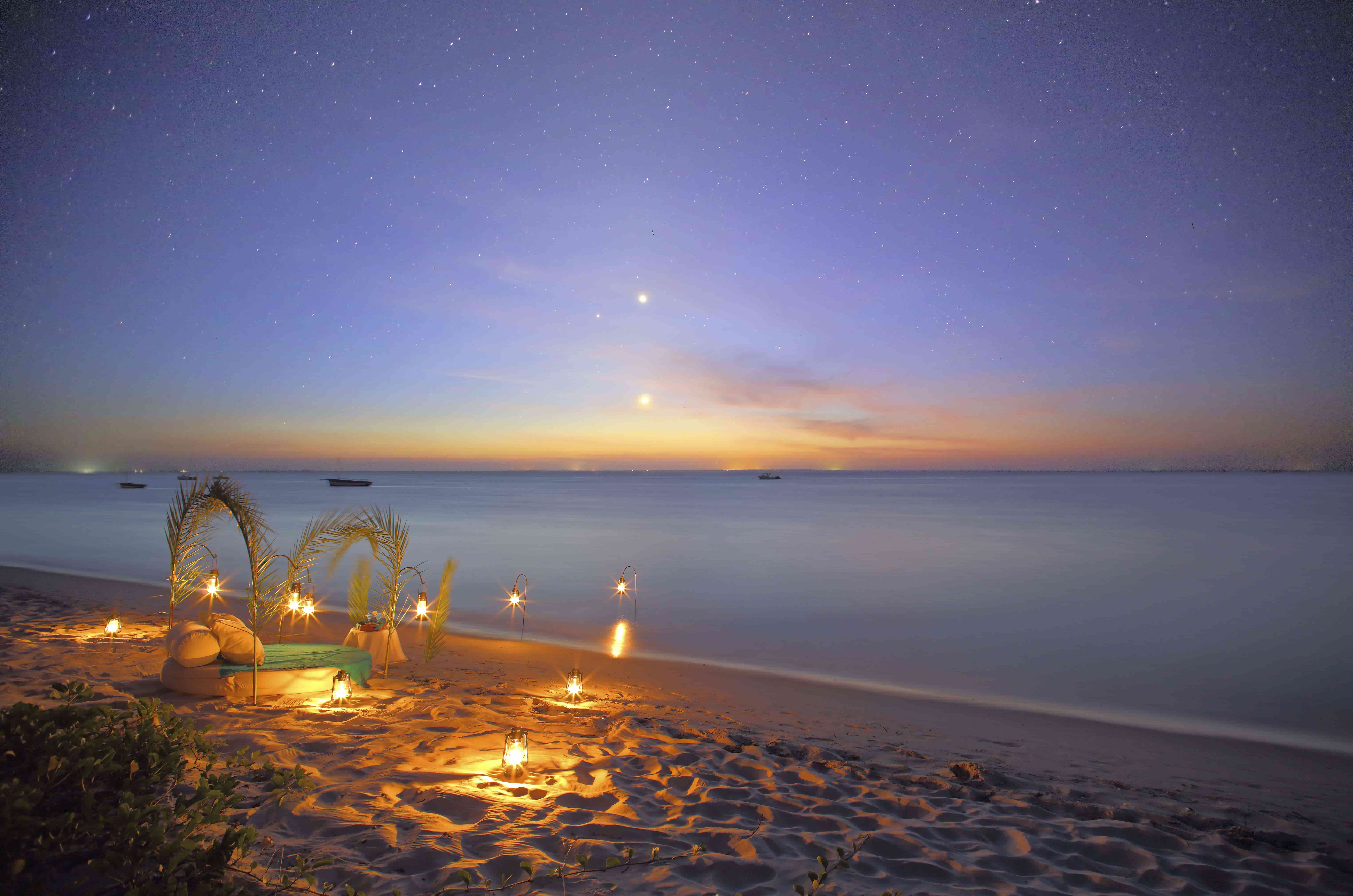 Best Honeymoon Accommodation Bliss at Azura Retreats Benguerra 
Get 50% off accommodation in a luxury beach villa for the bride when you choose Azura Retreats for your honeymoon escape. Your 5-night romantic getaway to start your married life includes return helicopter transfers from Vilanculos Airport to the lodge, all meals and drinks, free Wi-Fi and more.
The special couple is treated to pampering services from their own personal Mozambican host, sunset cocktails in the beach sala every day, a scenic island drive, sunset dhow cruise, and all use of snorkelling equipment, kayaks and paddleboards. The island is all yours as you retreat from the world to find true love – Benguerra Island is the definitive Mozambique honeymoon destination. 
White Pearl Resort Honeymoon Discounts on Mozambique Accommodation 
We love the honeymoon packages to White Pearl Resort. The bride gets a crazy 50% discount on her lavish accommodation in a pool suite with superb mod cons.  
What's more, the romantic couple are treated to surprises and extras that make this the ultimate deal to Ponta Mamoli. White Pearl Resorts is the epitome of Mozambique beach chic with suites raised on timber stilts in lush dune forests, blending in with their natural surroundings. Take in impressive panoramic views of the Indian Ocean and Ponta Mamoli's Lagoon Bay. 
Santorini Villa in Vilanculos is Honeymoon Special Destination of all Time
Book your unforgettable honeymoon haven package for 2022 at this island-style beach resort. Villa Santorini is the only Vilanculos honeymoon destination with a romantic suite called The Chapel. 
Indulge in an intimate, exclusive-use room for two with real church doors and a white domed roof when you get married. We think that honeymoons are Villa Santorini's best kept secret – highlights include a complimentary bottle of bubbly and romantic private dinner for two. 
Beach walks under the stars, spa treatments for two, boat cruises into the Bazaruto Archipelago and snorkelling excursions in turquoise seas. 
This amazing and welcoming country is one of the friendliest you will find, and there is plenty to see and do here besides the beaches. Delight in the history and culture of an ancient capital city, Maputo, where lavish and modern hotels offer packaged honeymoon deals. Get the very best of Mozambique honeymoons with an adventure safari to Maputo Special Reserve just outside Maputo where elephant herds roam and the wilderness feeds your soul. 
We offer a broad range of special honeymoon and holiday deals, packages and price guarantees. Our travel advisors are experts in Mozambique and will help you to book the best possible romantic package for your requirements. With us, a honeymoon in Africa is a reality, not a dream, so contact us now for the top selection of honeymoon packages in Mozambique.
Featured Packages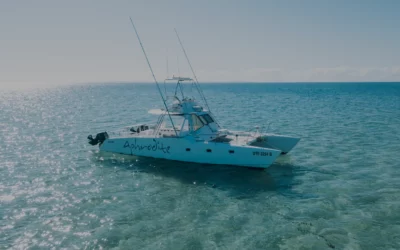 Santorini Mozambique Free Night Holiday Deal 2023
Stay for 5 nights in one of our top-selling Mozambique beach destinations in Vilanculos and only pay for 4 with plenty of extras this 2023. Escape on holiday to Villa Santorini on a free night special holiday deal. Includes airport transfers, all meals and drinks.
5 nights from
$2,485
Per person sharing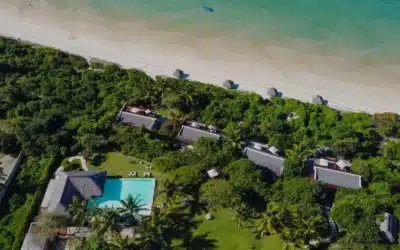 Bahia Mar SADC Family Special
Special treatment for South African families on this inspiring 5-night Mozambique beach holiday to the luxury Bahia Mar Club in Vilanculos. Stay in a spacious family unit on the beach. Kids stay free when you fly in from South Africa to Mozambique on this excellent family rate.
Enquiry Form
"*" indicates required fields