How to travel alone to Azura Benguerra Lodge
More travellers want to know how to travel alone in 2022 and a solitary journey to Azura Benguerra in Mozambique is like a rainbow on a cloudy day. Make rustic luxury all yours when you book a beach villa at this world class resort in the Bazaruto Archipelago. 
Here, the opulent facilities at your disposal blend seamlessly with the surrounding beach and dune natural paradise. Hand crafted villas were built by community hands with the environment in mind – because people and planet matter to Azura Retreats. When travelling alone to Benguerra Island, you will be showered with attention to detail, compassionate service and delicious food, not to mention personal exposure to the exquisite diving, fishing, snorkelling, swimming and relaxing opportunities at this world class destination in Mozambique.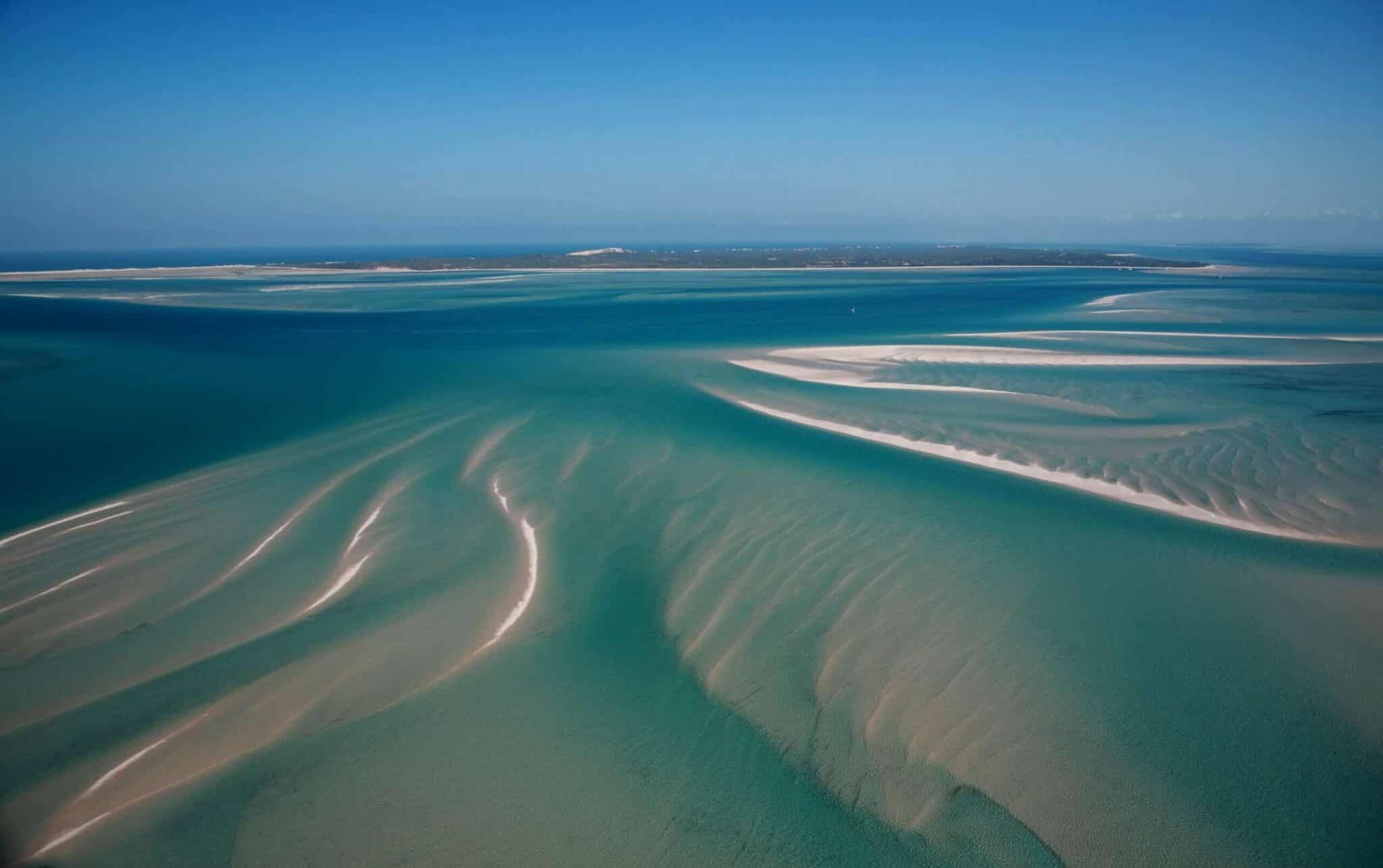 Barefoot Solitary Bliss at Hotel Azura Benguerra Island
Travellers going it alone to Mozambique are free of hassle. Pick and choose the special deal of your choice and it will be tailor made to suit your needs and tastes. If you are a South African resident, then fly in to Vilanculos and take the boat to the lodge on Benguerra Island where you will be pampered for a week in a Beach Villa, all meals included. 
This special Rand package deal is part of a trip from South Africa to Mozambique that begins on an island. The rest is your choice – stay a week and participate in as many ocean activities as possible from deep sea fishing and kite surfing to scuba diving and kayaking. Azura guides will treat you to horse rides into the island interior to see the dunes and wetlands of this conserved natural space. 
Your special deal begins with barefoot luxury as you throw off your shoes and walk barefoot from your villa onto the white sands in front of you private deck. Don't expect marble, gold or silver fittings – your Azura Benguerra Retreat is naturally designed to allow the environment to enhance its innate character. Yet your suite is packed with all the necessary mod cons to ensure your blissful relaxation – fans, air conditioning, a surprising mini bar, tea and coffee facility and authentic plush linens and décor. 
Stroll into the lapping ocean at sunrise for a wake-up swim. Revel in being alone with the sounds of the birds and the bees – and take time for self-care and to retreat inside your own mind and heart for a while. Pick calming boat trips to remote white islands for fresh seafood picnics under canopies with fellow guests, complete with tables and chairs, on an extraordinary Mozambique island holiday.
Delicious Cuisine at the Benguerra Lodge Jellyfish Restaurant
Fresh foods grace the menu at Azura and light meals are the order of the day. Find your health while on holiday, get fit and sort out your physical and emotional needs. Fresh fish and seafood dominate the dish of the day with an eye-catching array of healthy colourful side dishes created straight from the food garden. Understated quality teases your taste buds as the chef concocts special meals to stun your tastebuds. 
Choose your dining spot in a different place every evening – the beach, the dunes, the decks, the wine cellar and your private space. Your chef lights the candles and sets the table in a charming and romantic way to boost your soul and enhance the beauty around you – check out the starry skies and walk along the whispering shores later, shoes in hand.
This is your chance to get away from the madness of the real world for a while and enjoy the pampering. For those who prefer to travel alone, Azura Benguerra Lodge is an experience long remembered and appreciated forever. Time to chill on a remote island in the Bazaruto Archipelago.
Relax with New Friends on a Wellness Retreat in Mozambique
Make sure your special package includes a luxury Beach Villa located close the small spa on Benguerra Island. Pop in for your daily massage and pamper session, all treatments being based on African ingredients and traditions. Shea butter and olive oils enhance the effects of a strong massage and the body wraps sort out all your tensions and troubles. 
It is time to relax, relax, relax – book guided tours of the island, island hopping trips or dhow sailing trips to keep you busy and elated. Take long beach walks and nibble on fruit and coconut picnics to please your body and soul. Make sure you get to explore the community projects and surrounding environment that makes Benguerra so special. Your carbon neutral contribution is also to just be here, enjoying. The little school, the soccer club, the conservation of endangered species and the care for the community are all part of your sustainable tourism deal that helped you to choose your island holiday at Benguerra Retreats.
This is indeed how you travel alone to Azura – the experience is worth its weight in gold as you settle into your own gorgeous villa and take part in the environment around you. Enjoy every minute of your tailor-made solitude. 
Azura Benguerra has something for everyone. The island floating in the glorious Bazaruto Archipelago is a rare find and your beach holiday simply precious. Capture moments alone with selfies or ask the accommodating staff to take pictures of you to record your dream break on an island in the Indian Ocean. Contact Mozambique Travel here now.
Featured Packages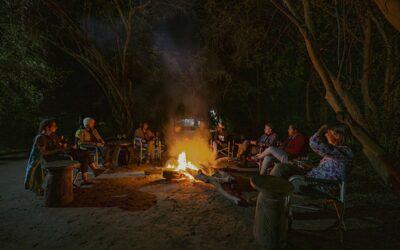 Mozambique safari to Wild Camp Gorongosa
A spectacular five-night package into the wilds of Gorongosa National Park with this well-priced Mozambique safari deal in the authentic Wild Camp. Walking trails are the focus of this glamping safari. Includes return light air transfers and two safari activities daily.
5 nights from
$2,850
Per person sharing