Machangulo Beach Lodge, World Class Beach Destination in Southern Mozambique
Why is it that TripAdvisor guest feedback on Machangulo Beach Lodge is always upbeat and satisfied? Why is that TripAdvisor hotel reviews for this Santa Maria destination are always five star and positive? And why do we at Mozambique Travel like this top beach property for your holidays so much?
The answer is simple: Machangulo is a world class beach destination in southern Mozambique where time stands still and where scenic beauty rivals most other seaside venues in Africa.
Guest feedback from a very happy international traveller who raved about the villas at Machangulo: 
"Gorgeous, fun and romantic! As world travellers we have visited many places! We highly recommend Machangulo Beach Lodge. The Villas were above our expectations! The beds and bathrooms were gorgeous especially the extra outdoor shower that was private! The food was amazing!!!! I'm Italian and have high standards – my husband's family has been in the restaurant business for years and we would give the food five stars! The staff was friendly and informative we learned so much! Everyone is happy and attentive." (Jenn F)
This rave review says it all – perfectly placed on the dunes of the Santa Maria Peninsula in southern Mozambique, Machangulo Beach Lodge offers breath-taking vistas across the wild Hells' Gate Channel between mainland Mozambique and Inhaca Island. A boat ride from Maputo Marine will lead you to this little gem where only the best of memories are made.
Escape the hullabaloo of the Maputo crowds and enjoy the delights of beachside living in nature at Machangulo Beach Lodge. The allure of this Mozambique accommodation is not only in the exceptional service, comfort and luscious cuisine but also in the setting. Guests are treated to spectacular tidal clashes at Hell's Gate, which make for soothing lullabies at night.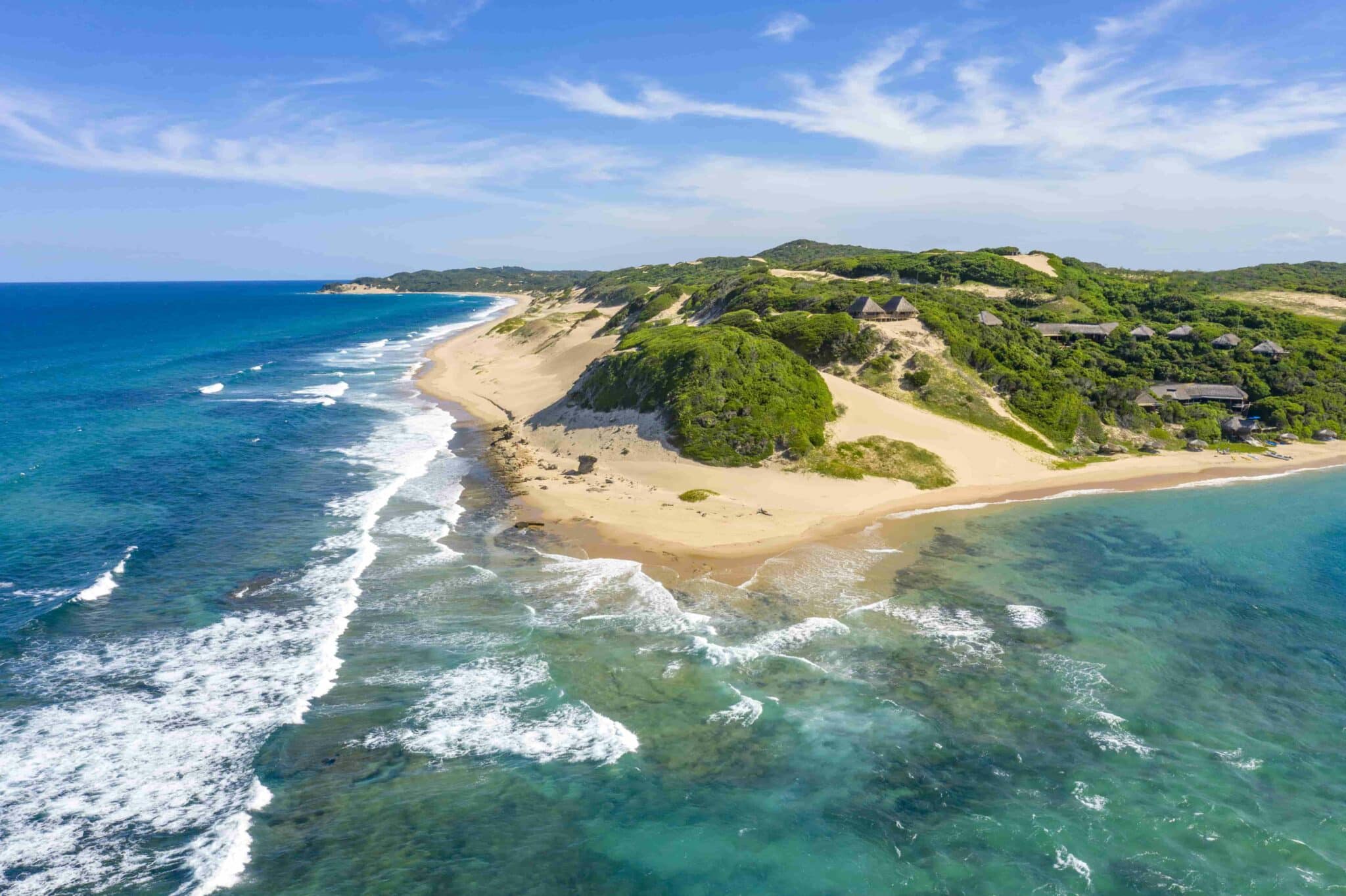 Exquisite Villa Accommodation near Maputo Satisfy Guests
With just 9 spacious ocean view private chalets at this Maputo accommodation, you are guaranteed isolated bliss and tranquillity during your stay. Tucked away among verdant dune forests, these villas offer lavish interiors brimming with comfortable fittings and facilities. Fancy en-suite bathrooms and private decks with sparkling splash pools keep families busy. 
Each villa comprises 2 bedrooms with aircon, fans, mosquito nets, a mini bar, tea and coffee plus comfy lounge chairs and dining areas. Families with children will be entertained 24/7 with all the fascinating adventures that start at the activity centre on the beach. 
Browse through the candid photos and take time to read the Trip Advisor hotel reviews and guest feedback on Machangulo Beach Lodge to find out what the experience was for those who have stayed there.
"I spent a week with my son and did a PADI Open Water dive course with them and I must say the beaches were stunning, the PADI course was exceptional, as was the diving. The staff were very friendly, the accommodation and food were top class and there were plenty of activities!" notes a very happy Alan from Maputo, Mozambique.
Another satisfied guest, Poppy, from the UK, wrote: "Each spacious lodge has a fantastic view – the sunsets are unbelievable. The manager and his team do everything to make your stay comfortable. The delightful dinners make the best of fresh local ingredients. We recommend the snorkelling trip (beach picnic included) and kayaking through the mangroves. Or just enjoy the walking along the beautiful beach."
Memorable Guest Feedback and Honest Opinions Top Santa Maria Holiday Spot
Our consultants like this top Mozambique beach property as it is a superb all-rounder holiday accommodation for couples and families. We love Machangulo Beach Lodge as much as other guests who have raved about their memorable experiences in such a beach paradise in Southern Mozambique. Check out some of the photos and honest opinions from other guests who have had a ball.
One of the best parts about a vacation in Santa Maria is the eclectic array of activities including surfing, fishing, snorkelling, boat cruises, walks, birding and simply chilling with a book. 
Rebecca from KwaZulu-Natal, South Africa, booked a family escape at Machangulo and had this to say:
"Machangulo beach lodge is simply spectacular. Every location, from your log cabin, the pool, two bars, sunset viewing deck, and the restaurant has a sea view. The food is incredible: fresh fish or prawns are on option at every meal. There are kayaks, SUP boards, goggles, snorkels, wetsuits and flippers available for use at no charge. And no shortage of activities and day outings: deep sea fishing, snorkelling, hikes, kayaking, to name a few. We highly recommend the snorkelling picnic excursion to nearby Inhaca Island. What makes the lodge so special are the friendly, hard-working staff who tirelessly attend to your every need. Thank you to the most wonderful team at Machangulo!! We will definitely be back."
What more is there to say? The location of this splendid beach lodge makes it so worthwhile – close to the capital city of Maputo but far from the madding crowds, in nature. Find it peeping out from a grove of gorgeous dune trees where all kinds of bird's flit and call. Wander far down the beach to the lighthouse and watch the tide come in. Set off to the mangroves on an epic nature excursion on your own kayak, up and down the estuaries and bays, out to the exotic coral reefs. Beach your kayak and enjoy a stroll on shore with a fresh fruit picnic. Maybe you will see the dolphins and turtles on your paddling trip?
Sums up Hayley Arthur in this comment:
"We stayed at Machangulo Beach lodge for 8 nights and it was an unbelievable holiday! This little spot is perfect in every way. The beach is remote and very quiet. Walk 100m around the point and you will have a 2km stretch of beach to yourself. Swimming in front of the lodge was perfect for our 3 small kids, but this is tide dependent and for us worked out very well. Snorkelling in front of the lodge is also great and there are some beautiful fish just email off from the beach, but better snorkelling is at the marine reserve room across on Inhaca Island. Kayaks,sups and snorkelling gear are available for use, and we loved paddling up and down the stretch of coast in front of the lodge. The lodge is beautiful."
Now it is your turn to have a point of view about Machangulo on the Santa Maria Peninsula near Maputo. Book your Mozambique holiday as soon as possible and if you are South African, choose the best Rand rate for your family! We have plenty of specials for various budgets and we would love to tailor make your best dream beach getaway come true.
Enquire now with our Mozambique Travel consultants.
Featured Packages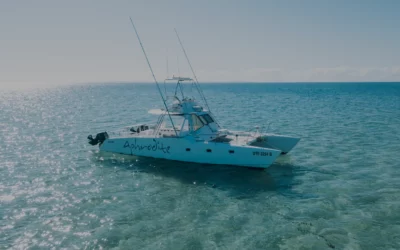 Santorini Mozambique Free Night Holiday Deal 2023
Stay for 5 nights in one of our top-selling Mozambique beach destinations in Vilanculos and only pay for 4 with plenty of extras this 2023. Escape on holiday to Villa Santorini on a free night special holiday deal. Includes airport transfers, all meals and drinks.
5 nights from
$2,485
Per person sharing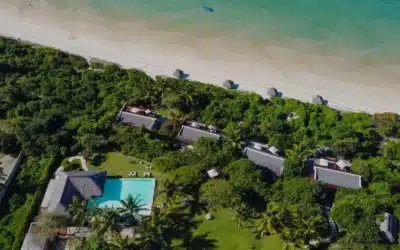 Bahia Mar SADC Family Special
Special treatment for South African families on this inspiring 5-night Mozambique beach holiday to the luxury Bahia Mar Club in Vilanculos. Stay in a spacious family unit on the beach. Kids stay free when you fly in from South Africa to Mozambique on this excellent family rate.
Enquiry Form
"*" indicates required fields