Traveller review on Trip advisor
"As much as I do not want to share this incredible place with the rest of the world, I would highly recommend Magaruque Island as this is undoubtedly one of the best places I've ever stayed at! You can't beat this little piece of paradise and the villas are to die for. If you want a 5-star villa right on the white sands of Mozambique, then this is the place for you. This is an amazing destination for newlyweds and the managers/staff ensure you're treated like royalty." Ashley from Johannesburg posted this glowing traveller review on Trip advisor. Read all about what you need to know about Magaruque Island here.
Candid photos of Magaruque
The candid photos of Magaruque entice you to a fantasy world where all your days are spent in the underwater realm, exploring the crystal clear waters, swimming with the endangered dugong and exploring the rich corals on numerous dive sites. The powder white beaches lure you to spend hours on end just languidly sprawled, absorbing the sun with a refreshing drink in hand.
Make this a reality when you book your holiday with the Mozambique travel team and find yourself in one of 6 designer villas, all named after seashells in keeping with the softly rounded furnishing and artistic décor. Depending on your requirements, you can choose either the main villa Cowrie which is 2-bedroomed, the 3-bedroomed Sea Urchin or one of the four 2-bedroom villas namely Nautilus, Sea Shells, Pansy Shell and Conch. Well-appointed lounges, dining areas, kitchens and decks with plunge pools come standard with each villa. Some en-suite bathrooms have bath and shower while others only feature a shower. There is a lovely restaurant that serves delectable traditional Mozambican/Portuguese meals three times daily with fresh seafood dishes dominating the menu.
"… yes there are small things that resorts and lodges can overlook or improve on, but have travelled quite a lot to a number of islands all over the globe, this island really stands out. Expect a lot of seafood meals. The accommodation is absolutely amazing with tasteful décor… Overall, the pictures online fail to do justice to this outstanding resort. We will definitely come back again." Robert Greenstein from South Africa commented.
Book your holiday to Bazaruto Mozambique and create your own memories at Magaruque. You might even find yourself posting some rave guest feedback on TripAdvisor.

Do you like what you see?
We are here to make it happen!
You just can't wait to plan that holiday…can you?
Enquire with one of our travel specialists now, and we will get back to you shortly.
HOLIDAY PLANNING ADVICE HERE
Featured Packages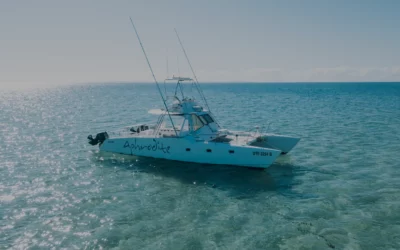 Santorini Mozambique Free Night Holiday Deal
Villa Santorini Mozambique has fantastic free night offers for 2023. Stay 4 nights and Pay 3, Stay 5 and only Pay 4. Luxury accommodation in a private and secluded location on the beach of Vilanculos. Book with us for the best deals to Santorini.
5 nights from
$2,485
Per person sharing
Enquiry Form
"*" indicates required fields