Suspension Bridge now connecting Maputo and KwaZulu-Natal
Drive from KZN to Mozambique in a matter of hours. The innovative Maputo-Catembe Bridge and the new tar road to Kosi Bay have revolutionized road travel into Southern Mozambique and the borders of South Africa. Drive to Maputo from KZN Kosi Bay in just two hours now on an adventure to see regal elephants and beautiful beaches before sampling the vibrant nightlife of the capital city.
The construction of the longest suspension bridge in Africa over Maputo Bay plus the new tar road from Maputo to Ponto do Ouro and Kosi Bay has slashed travelling times by 3 hours!  Tourists simply must experience the 3 km trip across this high-tech bridge, then continue on the 120 km journey from Maputo to Ponto do Ouro in just 90 minutes on smooth tar. This trip used to take a tiring 6 hours on sandy tracks! 
Easy travel on tarmac to Maputo and Ponta Mamoli
Life is now so much easier for leisure and business travellers on bush beach combo package holiday trips to both South Africa and Mozambique. Travel between Kruger National Park and Ponta Mamoli with super easy access to the coast via the Mozambique capital city of Maputo. 
The tar road from Kosi Bay to Maputo has linked access to Mozambique beach villas and hotels, safari lodges and diving holidays to remote coastal destinations. Easy travel to the Maputo Special Reserve invites wildlife lovers to enter this paradise and cruise through it but a 4×4 is still needed within the park. 
Visit Katembe before it becomes one of Mozambique´s fastest growing areas thanks to the huge suspension bridge linking people to jobs and facilities – plus the modern road network linking it to the South African corridors of Kruger (Johannesburg) and Hluhluwe-Umfolozi (Durban) respectfully. 
Now tourists can plan a 3D DIY trip into Africa taking in the sights of South Africa, Swaziland and Mozambique – all in the comfort and safety of their own transport. Cut costs when you avoid expensive helicopter and road transfers because you can self-drive and see the beauty around you on modern tarred roads. 
Take in the sights of the awe-inspiring Maputo Special Reserve en route to the exquisite White Pearl Resorts in the deep south. Rare herds of elephants, buffalo, hippo and antelope fill your vision as you revel in this unique Lubombo Transfrontier Conservation Area (Peace Park) and contribute to the conservation of this globally recognised biodiversity hotspot.
Facts About the Katembe-Maputo Suspension Bridge and New Tar Road to Kosi Bay South Africa
The 3041 m, four-lane Katembe-Maputo suspension bridge spans Maputo Bay, hanging 60 m above the Indian Ocean. 

The bridge has opened doors to a booming bush-beach tourism industry in South Africa, Swaziland and Mozambique.  

Drive on the new tarred road that stretches 120 km between Maputo and Kosi Bay, making life so much easier for tourists to travel to their select holiday destinations.

Construction started in 2014 and ended in 2018, costing

US$785 million, on loan from China.

The bridge has been called a game changer for travellers who used to go via Swaziland to get to Maputo. 

The Katembe-Maputo bridge has stolen the prize of longest suspension bridge in Africa from the Matadi Bridge in the Democratic Republic of Congo. 
The completion of the suspension bridge has made a huge difference to holidaymakers from South Africa who want to take a trip to Mozambique a lot quicker.  Beach hotels, island villas and safari lodges are buzzing as tourists choose their ideal honeymoon, family and business packages to this beautiful part of the East African Coast.
Easy Travel to Resorts in Ponta do Ouro, Ponta Mamoli and Malangane on new Tar Road
Motorists can now cross the border from Durban KZN and arrive in Maputo in around two hours. Contact the South African Embassy to learn more about border crossings between South Africa and Mozambique. Such an easy way to travel to the delightful dolphin diving and fishing resorts of Ponto do Ouro, the romantic villas at Ponta Mamoli and the rustic holiday lodges at Malangane. 
Mozambique Travel can tailor make your road trip to include luxury safari and beach lodges all along your route from South Africa. Include the gorgeous White Pearl Resorts in Ponta Mamoli, Maputo hotels with ocean views and the great Kruger National Park for the combo holiday you will never forget.

Do you like what you see?
We are here to make it happen!
You just can't wait to plan that holiday…can you?
Enquire with one of our travel specialists now, and we will get back to you shortly.
HOLIDAY PLANNING ADVICE HERE
Featured Packages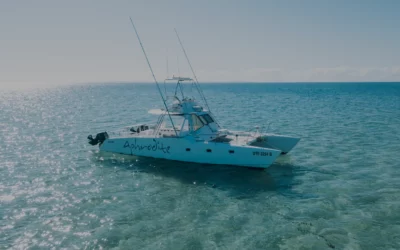 Santorini Mozambique Free Night Holiday Deal
Villa Santorini Mozambique has fantastic free night offers for 2023. Stay 4 nights and Pay 3, Stay 5 and only Pay 4. Luxury accommodation in a private and secluded location on the beach of Vilanculos. Book with us for the best deals to Santorini.
5 nights from
$2,485
Per person sharing
Enquiry Form
"*" indicates required fields