Capital city of Mozambique
The capital city of Mozambique, Maputo, is a trendy place for a weekend break. South Africans, Africans and other travellers love its diverse accommodation, cosmopolitan vibes, its stunning setting of harbour and beaches. The architecture is a wonderful blend of Arab, French, Oriental, Portuguese and African, as well as fashionable Art Deco.
Spending two days in Maputo over a weekend is going to be packed with activities. First step, find the right Mozambique accommodation. Second step, make a list of cultural, historical and fun experiences. Third step, find good food and vibes, water sports or adventure. Our travel consultants are qualified to do all of this for you, and more.
Lucky for you, flights to Maputo land regularly at Maputo International Airport – only 50 minutes from Johannesburg. You can also do a self drive to Maputo but this wastes too much valuable time. It takes seven hours from Johannesburg on the N4 Maputo Corridor, including border stops!
Weekend breaks in Maputo
Groups of friends, couples and business travellers use their weekend breaks in Maputo to the full. Find great hotel or guest house accommodation in the city before setting off to try real Mozambique prawns peri-peri and sip the local beer. Some restaurants have been open since the Second World War and through the Mozambique civil war!
Take a stroll to the central market, the Mercado Central, to buy spices, fresh fruit and vegetables and dried fish. Find local cashew nuts, hot bread just out of the oven and other goodies. The craft and fresh seafood markets are nearby.
Rest those legs at the Maputo National Botanical Gardens in Ave Samora Machel and then try something educational – a weekend break may fit in Maputo's Museum of Natural History or find the Fortaleza, a Portuguese fort with cannons pointed out to sea. Other museums include the Art Museum, Money Museum and Museum of Geology – whatever the interest!
A great way to end a weekend break in Maputo is to take the ferry to Catembe across the bay and enjoy the village or beach or both. The romantic sunset ferry back is worth the ride as the city lights come on. Please enquire here for hotels in Maputo.
Featured Packages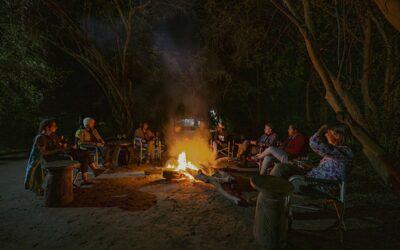 Mozambique safari to Wild Camp Gorongosa
A spectacular five-night package into the wilds of Gorongosa National Park with this well-priced Mozambique safari deal in the authentic Wild Camp. Walking trails are the focus of this glamping safari. Includes return light air transfers and two safari activities daily.
5 nights from
$2,850
Per person sharing