The Beautiful Destination of Massinga Beach Lodge
Feel like a celebrity on your Mozambique trip for two when you tie the knot at Massinga Beach Lodge where miles of sugary white beaches and dazzling turquoise ocean waves form your romantic backdrop. Couples searching for the best wedding day ever always choose this Inhambane location for their choice honeymoon package deal. 
The bride walks along a soft path of palm leaves to meet her groom and their ceremony is performed under a palm leaf arch or a gazebo covered in flowing white voile drapes. Massinga events and catering staff leave nothing out when it comes to romance, dining and special honeymoons at the beach.
But that's not all – Inhambane is a prime family destination too where an adventure in the sun is the highlight of a 2022 Mozambique holiday package. Book that dreamed-about scuba diving holiday with the kids or go deep-sea fishing for game fish in the aqua Indian Ocean. Celebrate your next vacation in Africa with whale watching boat cruises, tranquil beach picnics under the stars, awesome coconut cutting demonstrations and mind-blowing island explorations.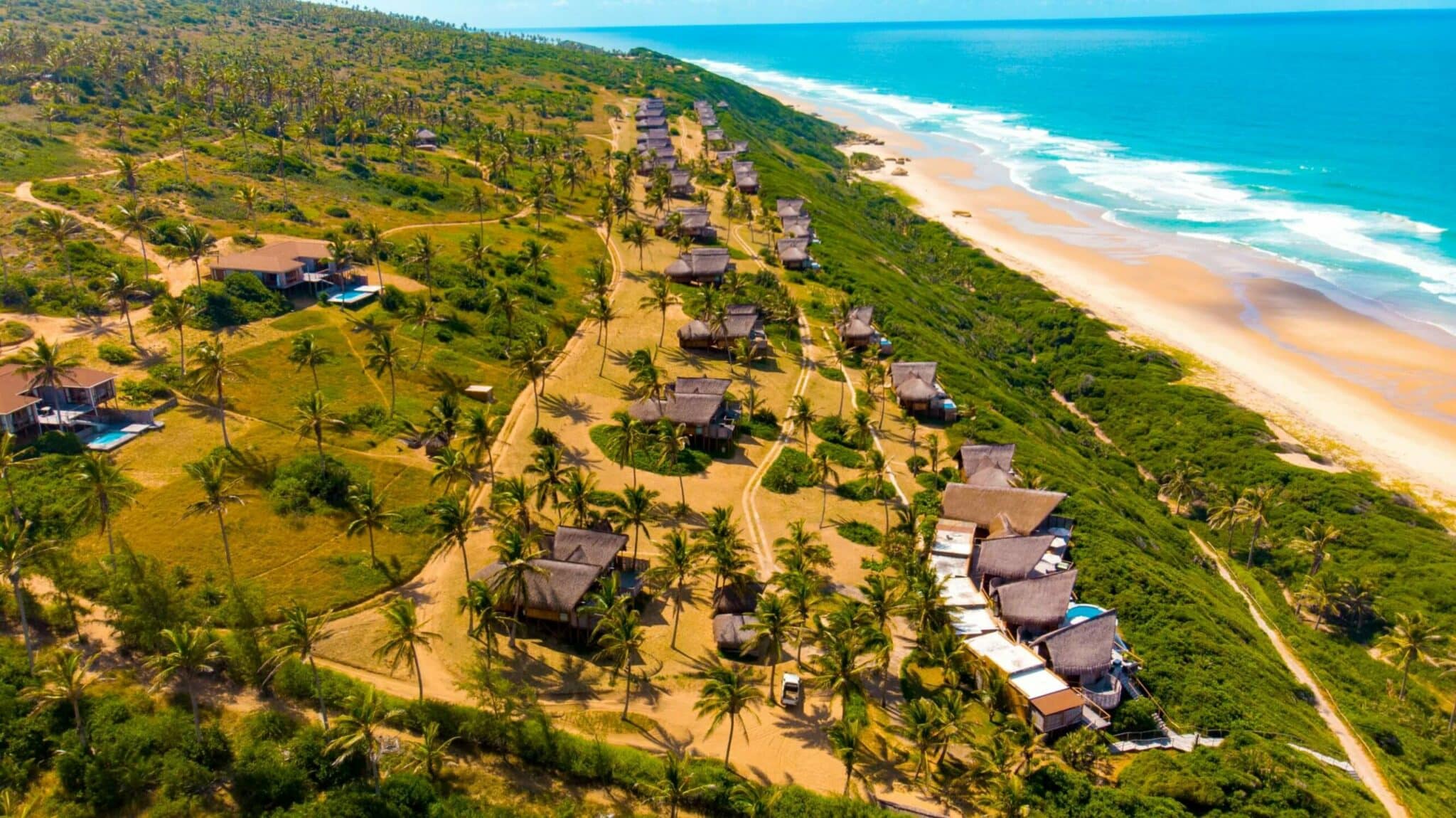 Family Scuba Diving and Deep-Sea Fishing Excursions at Massinga
Mozambique Travel recommends the Massinga Beach diving at Peri Peri (Morrongulu) – all you need to do is book the dive and the 35-minute drive along the spectacular coastal road. Imagine seeing Manta Rays, Eagle Rays, turtles, sharks and the charismatic Humpback whale up close? Unforgettable dive sites fall away from a coral reef some 30 m down into deep blue seas where diverse fish species roam. The highlight of Mozambique diving is just being there – and of course, the dolphin and turtle sightings.
Splash out at Inhambane when you jump on board one of two slick fishing boats with powerful engines to explore White Sands from Linga Linga. The trip takes three to six hours, depending on whether you want to fish in the bay or the deep sea further out. Maybe you will be lucky enough to hook a Cuda, Bonnito, Yellow Fin Tuna, King Fish or Natal Snoek?
We believe that Massinga Beach Lodge offers our guests the best of several worlds – a wonderful wedding venue with a sea view and unforgetting honeymoon to boot, an all-inclusive family holiday to relax and learn a new water sport, or an opportunity to contribute to the sustainable tourism initiatives in the area to conserve people and planet.
 Luxury Massinga Accommodation Invests in Sustainable Tourism Practices
Revel in the culture and history of Inhambane during sunny days as part of your Massinga Beach vacation. Join a staff member on a tour of their community to experience a day in the life of a local resident. See how the fisher folk live and how they depend on healthy natural resources. 
The flourishing Inhambane environment is the livelihood for all Mozambicans who live there. Massinga Beach lodge supports locals with a fresh water supply and by buying in their freshly grown organic produce for the hotel kitchen. 
Make your next trip to Mozambique something that you never forget. We help you to plan and book the special package deal that suits your needs. Your luxury package holiday helps fund a good sustainable tourism cause, and you get your own much-needed pampering at the same time!
 Deluxe Ocean View Accommodation Right on the Mozambique Coast
Luxury family ocean view chalets at Hotel Massinga are spaced out along the lushly vegetated hill. Enjoy a comfy extra-length king size bed plus a sleeper couch or two single beds in the lounge for the kids. A fully stocked mini bar, tea and coffee facilities and the perfect sundeck make sure you love spending time chilling in your suite. 
Couples travelling to Mozambique to get away from the hustle and bustle of city life will fall in love with the ocean front deluxe rooms with their sunny decks and private splash pools. No need to even leave the suite unless you need to stretch on the each or try out the cocktail menu at the pool bar below, nestling between the rocks on the beach.  
This is your special holiday time to chill out with a fresh lobster meal under the stars on your private pool patio! We rate the fine Mozambique dining that gives Massinga Beach Lodge such a good name, personalised in-room massages and special attention on outings into the ocean. 
So, your chosen vacation destination is a 100-hectare estate of tropical vegetation where birds, tall trees and dazzling beach views make your day. The Inhambane coastline boasts tall coconut palms, aqua ocean waters, sugary white sands and plenty of water sports.
Watch whales breaching if you book your special deal between May and December. We rate Massinga Beach as the ultimate Mozambique honeymoon location so be sure to book your special package soon.
Featured Packages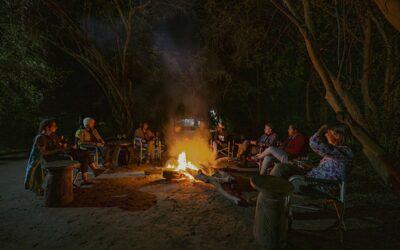 Mozambique safari to Wild Camp Gorongosa
A spectacular five-night package into the wilds of Gorongosa National Park with this well-priced Mozambique safari deal in the authentic Wild Camp. Walking trails are the focus of this glamping safari. Includes return light air transfers and two safari activities daily.
5 nights from
$2,850
Per person sharing