Mozambique Diving Holidays at White Pearl Resorts
Diving at Ponta Mamoli and the breath-taking White Pearl Resort is a holiday adventure not to be missed. Experience out of this world dive sites in southern Mozambique, including some famous pinnacle reefs where charismatic species like sharks, whales, huge silver game fish and turtles hang out. 
Your dive masters will boat you to world class Indian Ocean diving hotspots off the beach at White Pearl Resorts in southern Mozambique. Book a diving holiday package to sample intriguing underwater experiences of all degrees. Float into vibrant corals where hundreds of colourful fish swim and feel safe in a professional, world class interpretive diving session.
The White Pearl ethos is based on sustainable tourism principles where planet and people live in harmony. As members of fantastic marine conservation projects in the Ponta Mamoli region, White Pearl encourages their diving guests to become true ambassadors of the ocean by learning, and looking, telling others, and never touching. 
The beach resort is very proud of their rewarding turtle nesting and breeding project run in partnership with the Southern Mozambique Marine Turtle Nesting Monitoring, Tagging and Conservation Programme. Guests can help monitor and protect these splendid, endangered creatures when they visit. Turtle walks contribute to research into turtles, threats to them, and their movements. 
White Pearl resort does not tolerate any noisy or large fishing boats, jet skis or other marine hindrances. Diver numbers and equipment are kept to a minimum and all divers are requested to follow strict codes of respect for the ocean conservation initiatives.
Exclusive Environmental Ponta Mamoli Dive Sites
Ponta Mamoli is an exquisite diving bay where myriad sea creatures breed and live such as huge rays, sharks, snappers, eels, scorpion fish, pineapple fish, clown fish and so many game fish your eyes fall out of your head in delight. The changing underwater landscape is a sight for sore eyes and the extraordinary biodiversity worth photographing for unforgettable diving holiday memories. 
Exclusive Mozambique diving opportunities abound in a range of different dive courses from beginner to professional. Explore world class classified dive reefs in full gear and go down 18 m in a course that includes 4 dives all equipment and notes. The PADI Adventure Diver Course is a three-to-five-day certified course where divers must complete 5 training dives that take them into new worlds of photography, wreck diving, drift diving or navigation. The best part about diving at White Pearl is the newfound wealth of ocean knowledge divers soak up.
Imagine checking out more than 15 reefs close to the launch site, ranging from only 8 m to extreme deep blue 40 m dives? For lovers of all things tiny and beautiful under the sea, Ponta Mamoli is a paradise with unusual nudibranchs, shrimp and tiny stag horn corals. Be there from November to early March if you want to swim through huge schools of pelagic fish followed by hungry sharks.
Pinnacle reef diving at White Pearl Resorts, Ponta Mamoli, in southern Mozambique, attracts divers of all degrees to sample intriguing underwater experiences. Get to know the expert dive instructors at the White Pearl PADI dive centre – from reef dives to the Rescue Diver Course, they are on hand to show divers how to dive even better!
Book a diving package to White Pearl Resorts, accommodation and meals included and enjoy what the spectacular beach hotel has to offer. Diving at Ponta Mamoli includes Pinnacle Reef sand other world class Indian Ocean hotspots. Contact us now.
Featured Packages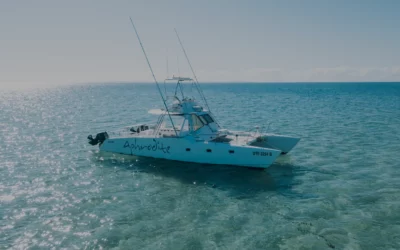 Santorini Mozambique Free Night Holiday Deal 2023
Stay for 5 nights in one of our top-selling Mozambique beach destinations in Vilanculos and only pay for 4 with plenty of extras this 2023. Escape on holiday to Villa Santorini on a free night special holiday deal. Includes airport transfers, all meals and drinks.
5 nights from
$2,485
Per person sharing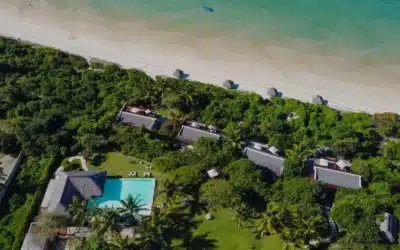 Bahia Mar SADC Family Special
Special treatment for South African families on this inspiring 5-night Mozambique beach holiday to the luxury Bahia Mar Club in Vilanculos. Stay in a spacious family unit on the beach. Kids stay free when you fly in from South Africa to Mozambique on this excellent family rate.
Enquiry Form
"*" indicates required fields