Featured Packages for Family Holidays
For that family holiday of a lifetime, look no further than Mozambique where sunshine, long open beaches, warm ocean waters, rich marine life and other wildlife, islands and game reserves will fill your days with fun and laughter. We love the range of kid-friendly villas and beach lodges available to suit every budget and we also rate the game reserve experiences in this east African country where families can bond while communing with nature.
Mozambique Travel has an excellent selection of family-friendly accommodation in smart and casual world class resorts, lodges, hotels, villas, campsites, guest houses, bed and breakfasts, self-catering units and more! Browse our selection below for spectacular Mozambique family holiday specials and tailor make your deal to include transfers, flights and meals if you prefer. 
What a wonderful education is travel and a family holiday is the ultimate fun, safe, bonding break away together. It is natural that when you tour and explore Mozambique, you develop a deeper understanding of the country, and respect for the natural environment. It follows that during your holiday, you tend to develop positive perceptions and values about the interesting and rich cultures of this pretty land.
So too do children look around and ask questions with their instinctive curiosity. An African vacation will therefore teach them more about other people, landscapes and animals. A Mozambique family holiday is also a lot of fun for everyone! Splashing on the beach, exploring underwater wonders and perhaps meeting an elephant face to face on one of our safaris are just some of the wonderful activities that our special package deals offer you! 
Rio Azul Beach Lodge Family Holiday
Rio Azul's family lifestyle and magical holiday activities go hand in hand in this great Mozambique package aimed at larger families wanting a special escape . A family break at Rio Azul is packed with activities on the beach and in the warm ocean, not to mention the stunning river and estuary. 
Book your family into a luxury villa at Rio Azul Beach Lodge and experience a feast of holiday activities designed for your enjoyment. This fantastic five night full board package for a family holiday to Mozambique offers bird watching, kayaking, snorkelling, fishing, walking on pristine beaches, windsurfing, sundowner cruises and much more! One of the highlights for kids is exclusive use aluminium boat or tinny to explore and fish the estuary around Rio Azul and its free.
You can get there easily by flying into Vilanculos from Johannesburg or from Kruger Mpumalanga International Airport. There are regular flights and of course the road transfer to Rio Azul Beach Lodge is included in this package.
Archipelago Resort Vilanculos for the Family Break
Save time and money when you decide to head off to Vilanculos Resort on the mainland of Mozambique with your family in tow. We guarantee that the five-night special deal for all of you is a just a taster for more and better holidays together in Africa. 
Welcome to Archipelago Resort's Indonesian styled casas with their exquisite views over the Indian Ocean from the shores of Vilanculos. Sleep six in style on a self-catering basis and make the most of the refreshingly crystal-clear pool after a fantastic day in the sun. The resort is right on the beach and perfect for families wanting to enjoy a beach holiday to Mozambique that includes airport transfers and the use of all facilities at the Lodge. 
Find braai facilities in the gardens which allow easy access to the swimming pool, bar and the resort restaurant which serves a tasty seafood menu for those not wishing to cook. A family adventure awaits.
Villa do Paraiso Resort Vilanculos Vacations for the Family
Choose an 8-sleeper luxury villa at Vila do Paraiso Resort overlooking the beach and lagoon of Vilanculos, the Bazaruto Archipelago islands dotted on the horizon. Perfectly equipped for a self-catering holiday and a personal butler will look after your needs. Spread out on the beautiful deck with sea views and plunge into the private pool at this family friendly Vilanculos self-catering accommodation.
There is so much to do – from fishing to diving or just island -hopping – you'll be spoilt for choice! The Bazaruto Archipelago is blessed with a myriad of reefs that hold large amounts of giant kingfish, king mackerel, yellowfin tuna and barracuda possible all year round – this is game fishing at its best!  Stroll the beach near the dhow harbour or splash along the shores on a horse.
Just in Time Bilene Family Holiday
South African families love Just in Time Resort for several reasons. It is easily accessible from Johannesburg, and there is so much to do that kids are never bored. Find this self-catering destination in a tropical haven on an inland lake perfect for swimming and watersports at Bilene Mozambique. This mini-Mediterranean destination is fast becoming an exciting haven for birdwatchers.
Fun-lovers can bring their own quads, motorcycles, go-karts, jet-skis and boats. Other activities available within the immediate area include deep-sea fishing and diving. Fully equipped log cabins ensure you have hassle-free holidays with all the necessary amenities. Stay for seven nights on one of our special family deals and enjoy the airconditioned chalets with super braai areas and patios. 
Whatever your family loves, be it luxury hotel pampering, self-catering rustic accommodation, hands-on guest house care or simply the extreme beauty of the great outdoors, fly to Mozambique for your family summer break. We know all the best places, best spaces and best activities for your group of loved ones.  Chat to us today to customise one of our family specials to suit your budget. 
Featured Packages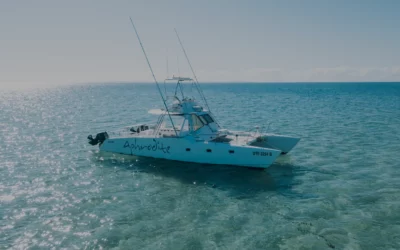 Santorini Mozambique Free Night Holiday Deal 2023
Stay for 5 nights in one of our top-selling Mozambique beach destinations in Vilanculos and only pay for 4 with plenty of extras this 2023. Escape on holiday to Villa Santorini on a free night special holiday deal. Includes airport transfers, all meals and drinks.
5 nights from
$2,485
Per person sharing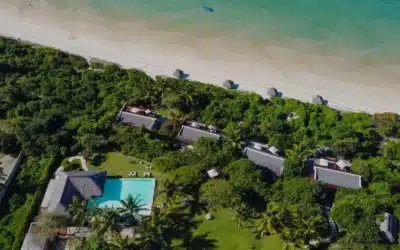 Bahia Mar SADC Family Special
Special treatment for South African families on this inspiring 5-night Mozambique beach holiday to the luxury Bahia Mar Club in Vilanculos. Stay in a spacious family unit on the beach. Kids stay free when you fly in from South Africa to Mozambique on this excellent family rate.
Enquiry Form
"*" indicates required fields