Self-Drive Travel to Mozambique
Planning a self-drive holiday in Mozambique? All you need to know on roads and travel times to towns and cities below. Find the best accommodation deals and offers to your preferred lodges and resorts. Self-drive to your chosen destination and be in control of your time, your transfers and your enjoyment en route to your splendid beach or bush lodge or hotel.
Planning a Self-Drive Holiday to Mozambique is Half the Fun
Travel to Mozambique is all about the planning and the getting there. Your holiday in Africa is an adventure waiting to happen. Consider a relaxed self-drive experience through Mozambique where you are in control and time is of no consequence. No planes to run for, no airport hassles, no delays and no crowds. You can drive in your own vehicle or hire a reliable car to get you from A to B.
Self-drive holidays are becoming increasingly popular in Africa, especially from South Africa to Mozambique. The countries share a common border and once over this boundary, things get easier. Self-driving is an adventure – look forward to the unexpected! We have several of the best self-drive tours for you to experience. Contact one of our consultants for advice on what to look out for and where to stay.
One route is to leave early in the morning from Johannesburg to travel the more than 500 kilometres to the border at Komatipoort. Enter Mozambique and drive the last 50 kilometres to Maputo.
At the border, you need to accurately complete the DA 341 form for your vehicle and get your compulsory third party insurance. International travellers need a passport and visa, but South Africans do not need a visa. Try to get your visa before you leave your country as this can prove a stumbling block in Mozambique and could ruin your holiday.
Always wear seat belts and observe the speed limit in Mozambique! Spot fines are common and expensive. Be careful of fraudsters at the border posts who will try to convince you that you need their help. During holiday seasons, the queues at the borders can be daunting so get there early or simply travel out of season.
Self-Drive North to Inhambane and Vilanculos
Once you have reached Maputo, you can explore the food and culture for a day or two then head north to the scintillating beaches and ocean sports of Inhambane. Hit this surfers' paradise and stay in a Tofo self-catering villa, a Barra Beach campsite or the renowned luxury Massinga Beach Resort. Catch a wave, drink real Mozambique beer and learn how to kite surf. 
Then go further north to a fancy seaside lodge in Vilankulo and indulge in dazzling infinity swimming pools, spa treatments and ocean activities laid on. Enjoy the beaches for a while before catching a transfer to one of the Bazaruto Archipelago islands. Sink into extraordinary luxury when you book a lavish island villa and indulge in fresh seafood, plenty of swims in the ocean and maybe a dive or snorkel or two.
Self-Drive South to Santa Maria and Ponta do Mamoli
The short drive from Maputo to Santa Maria Peninsula is beautiful – park your vehicle in Santa Maria Village and take the ferry or lodge boat to your accommodation. We love the plush self-catering villas at Cabo Beach Villa where freedom is key to your holiday enjoyment. Think about a Mozambique fishing holiday and find yourself spending most of your time on the decks, around the bar and swimming pool, grilling fresh fish and shooting the breeze. The BBQ facilities at Cabo are enough to fire your desire to grill fresh fish caught by you and other delectable foods.
The self-drive challenge is on if you want to get to Ponta do Ouro via the Maputo Special Reserve because you do need a 4×4 to get through this national elephant park. Be ready to drive for a good three hours down south but game viewing will make it longer and more fun. This special reserve is a Peace Parks initiative and part of the extended Usuthu-Tembe-Futi Transfrontier Conservation Area and includes the Ponta do Ouro-Kosi Bay TFCA too! 
Planning a self-drive holiday in Mozambique? All you need to know on roads and travel times to towns and cities. Self-catering accommodation deals and offers to super slick lodges and resorts here, to suit your self-drive needs.
Planning a self-drive holiday in Mozambique means creating a mixture of the remote and the social, the luxurious and the rustic. Read all you need to know about the roads, travel times to cities and towns here. We have top accommodation deals and offers to special lodges and resorts. Meet the locals, taste the food, buy some curios – then self-drive back to South Africa on another route. Call us today for some great self-driving advice.
Featured Packages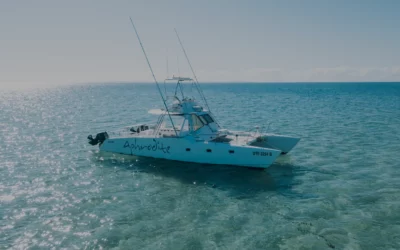 Santorini Mozambique Free Night Holiday Deal 2023
Stay for 5 nights in one of our top-selling Mozambique beach destinations in Vilanculos and only pay for 4 with plenty of extras this 2023. Escape on holiday to Villa Santorini on a free night special holiday deal. Includes airport transfers, all meals and drinks.
5 nights from
$2,485
Per person sharing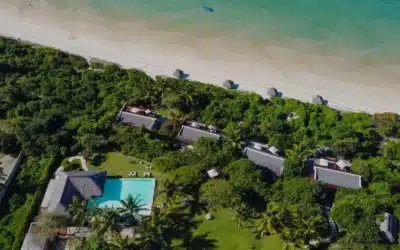 Bahia Mar SADC Family Special
Special treatment for South African families on this inspiring 5-night Mozambique beach holiday to the luxury Bahia Mar Club in Vilanculos. Stay in a spacious family unit on the beach. Kids stay free when you fly in from South Africa to Mozambique on this excellent family rate.
Enquiry Form
"*" indicates required fields