Mozambique Snorkelling Holiday Destination
Snorkelling in Mozambique is probably the most popular outdoor 'in the ocean activity' on this picturesque coastline. All you need to know about the best reefs and dive spots for snorkeling along the coast and Bazaruto Archipelago right here. Our irresistible package deals are tailor made for your dream snorkelling holiday needs.
Don your mask and fins to discover miles and miles of crystal-clear warm ocean waters, kilometres of untouched reefs, hundreds of different species of tropical fish, numerous iconic marine species. Add to this an exciting array of accommodation choices in the different beach hotels, lodges, villas, guest houses and bed and breakfasts to host you and your snorkelling dreams.  
Mozambique is the grandest snorkelling holiday destination in Africa. Snorkelling with the dolphins is rated one of the best remedies for a stressful modern existence. The best destination for this is the Dolphin Centre at picturesque Ponta do Ouro which is synonymous with dolphin conservation and Responsible Marine Mammal Tourism. Learn about these ethereal creatures and how a clean healthy ocean will determine their future. Excursions last between 2 to 5 hours and are regulated via a strict code of conduct to ensure the safety of the dolphins and their habitat.  
Even off Maputo are the snorkelling spots accessible and ideal – take a quick boat ride to Inhaca Island for the dive or snorkel of your life! Day trippers love the island for its preserved biodiversity, mangrove swamps, beaches, and swims.  Or book a few days on the serene Santa Maria Peninsula to focus on the snorkelling in this region.
The island of Inhaca is located inside Ponta do Ouro Partial Marine Reserve and the residents are traditional fisher folk. This marine reserve harbours a rich diversity of fish and corals for you to get lost in – reef fish including Spotted Rubberlips, Jewel Damsels, Zanzibar Butterflyfish, Purple Butterflyfish, numerous surgeons and a great variety of Trigger Fish and File Fish. Turtles are often seen here too. Get into the water at low tide to see the best corals exquisite sea grass beds where seahorses and starfish hide. 
Machangulo Beach Lodge boasts a state-of-the-art marine activity centre so get down there to try some snorkelling adventures or a PADI dive course. They will boat you out to the Inhaca Island Marine reserve to explore its mind-blowing 2 km of pristine reefs so book their Picnic Snorkel on the island.
Diving and Snorkelling Holidays for Families in Exquisite Island Accommodation
Diving and snorkelling go hand in hand with family holidays. For children, snorkelling is less hassle as you don't need to don a wetsuit and tanks – just your mask and fins will do. Kids love the continually warm ocean waters and all the astounding sights they see and can capture on film.   
Explore world class snorkelling spots off Vilanculos where you can swim near whale sharks and manta rays. Further afield are the idyllic islands of the Bazaruto Archipelago, also located within a prime marine sanctuary, so offering a rich array of turtles, fame fish, mantas, whales and sharks, not forgetting all the tiny fascinating critters in between that make snorkelling such a rewarding ocean based past time for all ages. 
These magic isles all offer extraordinary snorkelling experiences, safe and warm, and close to the luxury accommodation you choose. 
The pro diving instructors at

awesome Anantara Bazaruto Island Lodge

grew up in the area so know the waters like the back of their hands. They recommend Two-Mile reef because the snorkelling is so good in the Aquarium at up to 6 m or deeper to go see the pelagic fish below. 

Choose a top of the range diving package at

extravagant &Beyond Benguerra Island

for your lavish holiday in an island paradise. Get kitted out at their fully equipped dive centre where PADI courses are a must-do and other add-ons will add flavour to your diving holiday. Get out to 5-Mile reef, 9-Mile reef and San Sebastian, not forgetting the fabulous reefs at the exotic Magaruque isle!

Learn how to dive and get some extraordinary snorkelling hours in at the

brilliant Azura Benguerra PADI 5* Dive Centre

. Maybe a training course will inspire you to learn more about marine conservation. 
Mozambique is a snorkelling paradise so get out your mask and flippers and go ahead, book that trip today!
Featured Packages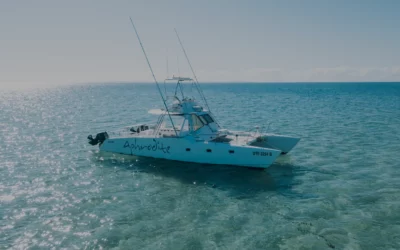 Santorini Mozambique Free Night Holiday Deal 2023
Stay for 5 nights in one of our top-selling Mozambique beach destinations in Vilanculos and only pay for 4 with plenty of extras this 2023. Escape on holiday to Villa Santorini on a free night special holiday deal. Includes airport transfers, all meals and drinks.
5 nights from
$2,485
Per person sharing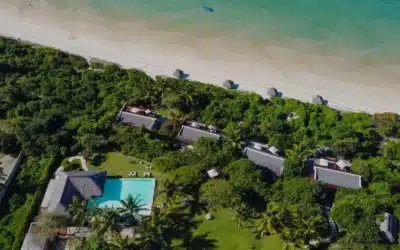 Bahia Mar SADC Family Special
Special treatment for South African families on this inspiring 5-night Mozambique beach holiday to the luxury Bahia Mar Club in Vilanculos. Stay in a spacious family unit on the beach. Kids stay free when you fly in from South Africa to Mozambique on this excellent family rate.
Enquiry Form
"*" indicates required fields