Discover Mozambique's Hidden Gems Through Our Travel Stories
Reading and telling Mozambique travel stories is an art. Mozambique Travel is really good at telling stories! We encourage you to keep on reading this travel story, an adventure worth telling, about experiences in our favourite beach and island destination in Africa!
Sunny Mozambique chills on the southeastern coast of Africa and is known for its stunning beaches, clear blue Indian Ocean waters, idyllic islands, wild game reserves and rich cultural heritage. Often overlooked by travellers in favour of more popular destinations like South Africa's Cape Town and Kruger or Tanzania's Serengeti, Mozambique is an unusual destination that rewards travellers with real stories. It offers so much diversity as an unforgettable beach, island, safari and social experience that they will cherish forever. Enjoy these Mozambique travel stories that will inspire you to visit this amazing country.
Mozambique Travel Stories About Beautiful Beaches 
Mozambique has some of the most beautiful beaches in the world, with turquoise blue ocean waves, long white shores, and palm trees swaying in the breeze. This travel story is about Julia who visited Santorini and described her time in Mozambique as a "paradise on earth." 
She spent her days lounging on the beach at the eco-friendly Bahia Mar Boutique Hotel, sipping cocktails, being massaged and snorkelling in the warm waters. "It was the perfect escape from the hustle and bustle of daily life," she said. "I felt like I was in a dream."
Julia enjoyed quality individualised style and comfort in a choice of varied accommodation at Hotel Bahia Mar. The garden suites take the cake, set in a lush grove of cashew trees where birds and wildlife hide. She cooled off in her private splash pool and wandered through the indigenous gardens to the seashore, where the locals anchor their charming dhows and land their catch.
Energizing Maputo Culture and Lifestyle
But Mozambique is more than just travel stories about dreamy beaches. It is also a country rich in culture and history, with vibrant cities and towns that are home to friendly locals. John shared his Mozambique travel stories when he visited the capital city, Maputo. 
"I was blown away by the energy of the city," he said. "The streets were alive with music, dancing, and food stalls. I spent hours exploring the local markets, sampling traditional dishes, and chatting with the locals."
John's travel story included information about the Mozambique hotel accommodation in Maputo, so diverse and accessible. He agreed that tourists need beds and deals and that the capital city offers a range of suitable accommodation establishments – from guest houses and B & Bs to beach lodges and international hotels, the city rings with life and culture. The hospitality is flamboyant and stylish; food is spicy and exotic, and the nightlife is vibrant and second to none in Africa.
Wildlife Safaris and Mozambique Travel Stories Off the Beaten Track 
Solo traveller, Sarah, had a different experience in Mozambique when she decided to venture off the beaten track and explore the country's remote wildlife regions. "I wanted to experience the 'real' Mozambique," she said. "So, I headed up to Gorongosa National Park where I spent a week camping in luxury and exploring the amazing facilities at the central lodge too." Sarah described seeing incredible wildlife, including elephants, lions, and buffalo. "It was like being in a National Geographic documentary," she said.
Sarah's Mozambique travel story is about Gorongosa National Park, jointly managed by the Mozambique Government and the Gorongosa Restoration Project, a US-based non-profit, in a 20-year agreement to protect the ecosystems, aid local communities' socio-economic development, and build a sustainable tourism industry.
Gorongosa is "Africa's greatest wildlife restoration story" – all role-players love the park, deeply committed to preserving the earth's biological heritage. Mozambique Travel believes that Gorongosa is THE ultimate safari holiday you want to book in East Africa. We can tailor-make your special safari deal to a cosy self-catering unit at Montebelo Lodge and Safari or experience true glamping in nature at Wild Camp where bush trails are a highlight. 
Of course, no travel experience is complete without some mishaps and misadventures. Mike shared his Mozambique travel stories with us, about getting lost in the middle of nowhere. "I was driving along a dirt road, trying to find a remote beach that I had read about online," he said. "But my GPS wasn't working, and the road signs were all in Portuguese, which I couldn't read. Before I knew it, I was completely lost."
Mike eventually found his way back to civilization, but not before spending a night sleeping in his car. "It was a bit scary at first, but looking back, it was a great adventure," he said. "I got to see parts of Mozambique that most tourists never see."
Mike soon discovered that he was heading towards Maputo Special Reserve (aka Maputo National Park), a larger marine, coastal and inland reserve set aside for beautiful land and ocean creatures. Tourists and communities benefit from the conservation of nature. Maputo National Park is one of the only 36 biodiversity hotspots in the world which means that it has huge value to people and planet (sustainable tourism).  The Peace Parks has been busy since 2010 rewilding the park with 5 000 animals and 11 new species that had become extinct here before such as cheetahs. 
Island-Style Holidays in the Bazaruto Archipelago 
It was Samantha who adventured into the islands, the scintillating Bazaruto Archipelago for a week of solo ocean activities and beach fun. She shared her favourite Mozambique travel stories with us. "I went scuba diving off the island of Benguerra and it was the most incredible experience of my life," she said. "I saw manta rays, whale sharks, and all kinds of colourful reef fish. It was like being in a different world." 
She was privileged to find out more about the endangered turtles and the breeding whales that visit the islands, as well as the rare dugong that is part of intense conservation efforts in this fantastic marine reserve. Samantha's story is a testament to the fact that Mozambique is a world-class scuba diving destination. The country has some of the most pristine coral reefs in the world, which are home to an incredible array of marine life.
Visit Mozambique, a country that is full of surprises and adventure, and then share your travel stories with us and all our readers. From its stunning beaches to its vibrant cities and rich cultural heritage, there is something for everyone in Mozambique. Whether you want to relax on the beach, island hop, explore the wilderness, or experience the local culture, Mozambique is a destination that will leave you with memories to last a lifetime. So why not start planning your own Mozambique travel adventure stories today?
Featured Packages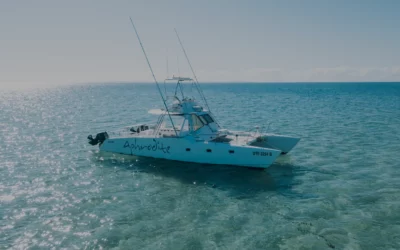 Santorini Mozambique Free Night Holiday Deal 2023
Stay for 5 nights in one of our top-selling Mozambique beach destinations in Vilanculos and only pay for 4 with plenty of extras this 2023. Escape on holiday to Villa Santorini on a free night special holiday deal. Includes airport transfers, all meals and drinks.
5 nights from
$2,485
Per person sharing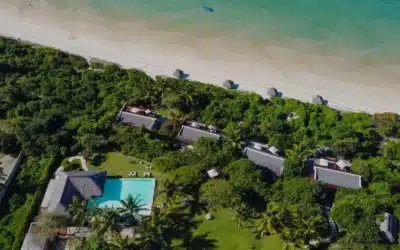 Bahia Mar SADC Family Special
Special treatment for South African families on this inspiring 5-night Mozambique beach holiday to the luxury Bahia Mar Club in Vilanculos. Stay in a spacious family unit on the beach. Kids stay free when you fly in from South Africa to Mozambique on this excellent family rate.
Enquiry Form
"*" indicates required fields