A Blissful Beach Wedding in Mozambique
Of course every bride dreams of a barefoot beach wedding. Imagine a beautiful white Bedouin tent pitched on the shores of the warm tropical Indian Ocean or a simple arch of palm leaves for you to take your vows under. There are very few more romantic settings than a beach wedding in Mozambique. 
Over the 20 years we have specialized in holidays, honeymoons and weddings to Mozambique, we have planned many  weddings. From tiny intimate ceremonies  to grand scale wedding events with hundreds of guests and all the entertainment and guest accommodation.  It may be a renewal of vows or making your commitment in front of your special friends and family. For this kind of Mozambique wedding we have a number of very special and remote places that are part of our little black book of secret venues.
To get married is a once in a lifetime special occasion. We know Mozambique like the back of our hands and have excellent long standing relationships with all of the best wedding venues and owner operated lodges and resorts in Mozambique. We are your one stop shop when it comes to weddings in Mozambique.
We pride ourselves on our service and it would be an absolute honour to be your Mozambique wedding planner for 2023.  We will work with you to make sure that every single last detail is taken care of from your budget and as per your dream wedding wish list!
Planning a wedding to Mozambique
But before we get carried away we need to consider a few realities of planning a wedding to Mozambique. When you are planning a destination wedding  you have to think about the kind of wedding you want and very often this comes down to the budget you can spend?
Destination weddings require deeper pockets than getting married in your home town. Guests have to travel to the wedding, pay for accommodation and very often a wedding is also combined with a holiday. And very likely if you marry in Mozambique your guests will need to fly in to your reception.
Maputo, Bilene and as far north as Inhambane are easily accessible destinations from South Africa for your Mozambique wedding, and driveable for the adventurous from South Africa.  A budget friendly favourite is Zona Braza Beach Lodge, and other options in  Tofo and the Barra Peninsula also have some good value accommodation providers with well-priced wedding venues right on the beach to choose from.
Five Star Beach Weddings in Mozambique
For those of you looking for something really unique and special get hold of Fiona on 0027827803932 and she will rock your world with a bespoke and luxury wedding to Mozambique. Depending on numbers we will choose the correct destination for your requirements and then manage the smallest of details with our partners at the islands and beach resorts of Mozambique.  We will provide service and venues second to none. One of our team will step on board as a personal planner and make this dream come true.  
So whether you prefer the sound of getting married on a beautiful tropical island or, in an Old Catholic cathedral on Ilah de Mozambique, we can help you plan your perfect day! We are geared to hosting Mozambique weddings and have some fabulous ideas in terms of setting the scene on the beach, themed dinners, and unique activities for your guests.
A few of our favourite Mozambique Wedding Venues
Mozambique with its pristine beaches, romantic atmosphere and tropical climate, is the perfect host for a beach wedding. Ilha de Mozambique has been lost in time for a thousand years and the ruins and forts bring an incredible atmosphere and there are a handful of elegant boutique hotels as well as the stylish Coral Lodge across the bay. The accommodation on Benguerra Island at Azura Retreats and AndBeyond offer five star boutique luxury venues and villas right on the dreamy beach. These are the premium Mozambique wedding venues and can offer something truly special and romantic. Anantara on Bazaruto Island and at Mequfi in Pemba are also both  stylish resorts able to accommodate larger weddings in Mozambique.
Vilanculos beach wedding venues
Bahai Mar Hotel, Santorini and the new and stylish Sussuro are all close to Vilanculos and also great choices with flexibility when it comes to hosting smaller weddings in Mozambique. If you are looking for an Eco friendly choice owner operated Nuarro Lodge and Travessia Beach Lodge are both wonderful options for the ultimate Mozambique beach wedding.
Weddings in the south of Mozambique
White Pearl Resorts rates as some of the top wedding accommodation in Mozambique at Ponta Mamoli in the south of the country. And, with the new tar road linking Kosi Bay and Maputo – it's really easy to drive to from South Africa. So give this one some thought as all your guests can drive in from Kosi Bay border post for an incredible luxury and stylish wedding at White Pearl Mozambique. Set amongst the dunes of the untouched shores of southern Mozambique on a picturesque stretch of coastline, White Pearl Resorts offers a stylish luxury beach wedding. Guests are accommodated in luxury Pool Suites with the Honeymoon Beach Pool Suite reserved especially for the wedding couple. Each suite offers the best in 5-star luxury with a private plunge pool and magnificent views.
Ceremonies can be intimate barefoot style on the beach or the deck under a wedding pergola – a relaxed and beautiful setting with the pristine Indian Ocean as backdrop. Receptions can be held on the main deck under the stars or in the elegant White Pearl Restaurant. Menus can be customized to suit your preferences. Dreams really can come true on the beach for a wedding in Mozambique!
Beach Weddings in Inhambane
Massinga Beach Lodge is just north of Inhambane and can handle a large group of up to 50 in style.  This owner run luxury lodge set on the top of dunes overlooking the most glorious and remote beach is a perfect back drop for an exclusive wedding. Catering for intimate ceremonies for 2 or larger weddings of up to 50. Guests that can indulge with in-room dining, high-tea and sumptuous beach picnics snorkelling, deep sea fishing, dolphin and whale watching, diving, and fantastic cuisine. Full board accommodation in stylish thatched Ocean Front Deluxe Chalets with its own plunge pool. Whilst the Ocean View Chalet is slightly bigger with a separate lounge that can accommodate children.
Some brides also dream of an elegant hotel wedding in which case the Grand Dame of Maputo the iconic Polana Hotel is a perfect choice and able to host large weddings.
 A wedding in Mozambique Questions Answered
A quick check list below of the obvious questions to establish will help us to help you quicker. How many guests you want to invite?

What is your budget for the reception and what will be included and paid for by the bridal party?  (We have to know your budget to quote on anything meaningful!)

Will your guests be paying for their own accommodation, and if so what standard of accommodation will they require? Additional services like photographer, flowers, music.

Just one last thing to remember. Foreigners are not able to legally wed in Mozambique, so you need to get the paperwork and formalities done in your country of origin. We can however arrange a priest to conduct the ceremony should you so wish, and in many cases a head guide or lodge manager and reads the vows.  And we don't shy away from

gay couple weddings to Mozambique

either. We would love to host you all on this special day and your Mozambique wedding.

Your dream Mozambique wedding can now be a reality by just the click of your mouse!
Featured Packages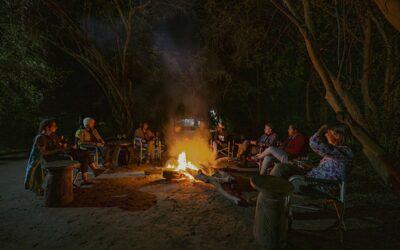 Mozambique safari to Wild Camp Gorongosa
A spectacular five-night package into the wilds of Gorongosa National Park with this well-priced Mozambique safari deal in the authentic Wild Camp. Walking trails are the focus of this glamping safari. Includes return light air transfers and two safari activities daily.
5 nights from
$2,850
Per person sharing