Cheap Flights to Mozambique from South Africa
Flight schedules have been updated and ticket prices slashed for business and tourism travellers to Mozambique thanks to recent announcements by both Mozambican Airlines (LAM) and SA Airlink. Holidays to and within Mozambique are now easier and cheaper with the welcome announcements that LAM (Linhas Aéreas de Moçambique) is offering cheap internal flights as of July 2023 and SA Airlink flights to Mozambique will increase to a number of destinations several times a week. 
Yes, the skies are open in Mozambique! There's a whole stack of new routes and schedules to make your flights to and within Mozambique a breeze. Hot off the press: find out how you can book one of the new flights on revamped schedules to Mozambique in this guide to travel to this colourful African country. These new plans will also make life easier for passengers who no longer have to change planes when they get to Maputo and LAM has increased its income while pleasing all customers who want to tour Mozambique for business or leisure holidays. 
Airfares have been slashed by around 30% for these six destinations: Vilanculos to Johannesburg, Maputo, Beira, Pemba and Tete. In a move to make air travel more accessible to locals and South Africans, tickets went on sale on 1 July 2023 and these are the routes that benefit:  
Maputo / Beira / Maputo
Maputo / Vilanculos / Maputo
Maputo / Tete / Maputo
Maputo / Pemba / Maputo
Maputo / Johannesburg / Maputo
Flights are already almost full-on popular routes between Maputo and other airports. Mozambique is a popular business and tourism destination where economic, social and environmental development is taking off and attracting investment and leisure opportunities for companies and tourists. 
LAM Back in The Saddle with Great New Domestic Routes
LAM is back in the saddle with great new domestic routes with discounted ticket prices so ditch that self-drive idea across Mozambique if you can fly direct from Johannesburg to Vilanculos now, 11 times a week. Then, from there, choose to cruise the Bazaruto Islands in style or head on down to southern Mozambique for a bit of bush and beach at the amazing Mozambique Special Reserve and Ponta Mamoli. 
Under new management by a South African company, Fly Modern Ark, LAM has made several improvements including acquiring 2 new Bombardier JRC 900 aircraft, ensuring fewer cancelled or delayed flights and improved punctuality – along with better financial management to move from a bankrupt position to a solvent one. 
On this note, the Mozambique government announced new flight schedules between Maputo and Lusaka, Zambia to promote inter-country relations, tourism and commercial opportunities for all. It is highly likely that more international flights mean more exposure for Mozambique throughout Africa and also in Europe if the Maputo-Lisbon route is revived. The LAM is also planning new routes to Brazil, India, Dubai and China to open the skies to more tourism, development and business opportunities. 
These are the new Mozambican Airline domestic routes within Mozambique:
Beira – Nampula – Beira: daily
Beira – Tete – Quelimane – Beira: on Tuesdays and Saturdays
Beira – Quelimane – Tete – Beira: on Mondays and Thursdays
Beira – Pemba – Beira: on Mondays, Tuesdays, Thursdays and Saturdays
Beira – Tete – Nampula – Beira: on Wednesdays and Sundays
Beira – Nampula – Tete – Beira: on Fridays
Cheap Flights to Vilanculos from Maputo
SA Airlink will now offer 11 flights a week between Johannesburg and Vilanculos, as of January 2024, instead of just one flight a day on this route.  This will make travel to Mozambique from South Africa better and easier thanks to air travel commitments from SA Airlink and LAM Airlines. Tickets are 30% cheaper as of 1 July to encourage tourism and business investment in Mozambique because SA Airlink has seen an increased demand in travel between Johannesburg and Vilanculos, on a route that takes tourists to enjoy top Mozambique beaches, the Bazaruto Islands and more. 
Vilanculos is a superb central holiday region accommodating tourists who want to travel further south to the Maputo Special Reserve and Ponta do Ouro or to the idyllic islands of Bazaruto and Benguerra. Whale-watching season is now, attracting marine lovers to see these sights and do some diving and snorkelling in the warm Indian Ocean.
Choose one of 11 weekly flights from Johannesburg to Vilanculos and return again a few days later on the new flight schedules as offered now by LAM. Spend a few nights in this magical gateway to the Bazaruto Archipelago, one of the true Mozambique tourism jewels. See dugongs wafting along over the sea grasses down below and watch dolphins playing in the swells. Island life is the best way to relax in Mozambique so take to the skies and make life more meaningful today.
Featured Packages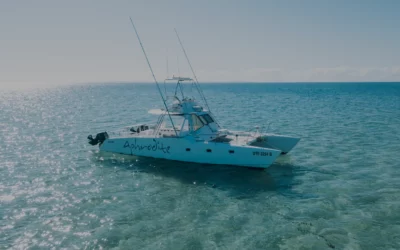 Santorini Mozambique Free Night Holiday Deal 2023
Stay for 5 nights in one of our top-selling Mozambique beach destinations in Vilanculos and only pay for 4 with plenty of extras this 2023. Escape on holiday to Villa Santorini on a free night special holiday deal. Includes airport transfers, all meals and drinks.
5 nights from
$2,485
Per person sharing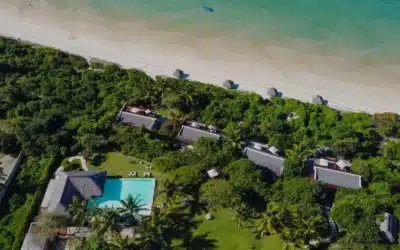 Bahia Mar SADC Family Special
Special treatment for South African families on this inspiring 5-night Mozambique beach holiday to the luxury Bahia Mar Club in Vilanculos. Stay in a spacious family unit on the beach. Kids stay free when you fly in from South Africa to Mozambique on this excellent family rate.
Enquiry Form
"*" indicates required fields