New Year Celebrations in Mozambique are not to be missed.
The ultimate party venues for new year in Mozambique – nowhere better to celebrate the end of year than a beach resort along this impressive coastline. New Year and Independence Day are everyone's favourite excuse for a party despite Mozambique holidays and festivals usually being low key when compared to the rest of Africa. 
One of the most-loved festivals in Mozambique is New Year's Eve, welcomed with sparkling lights, decorated buildings, street parties, and fireworks at midnight. It's a great time to be here, with everyone joining in the fun.
Vibey New Year Beach Party in Mozambique
Plan ahead for a funky New Year in Mozambique! This popular African destination is fully booked well in advance for this high season event. You can't go wrong with a vibey beach party somewhere along the beautiful coast, where the weather is always balmy and the stars shining brightly.
Your first step is to book your dream accommodation in Mozambique, somewhere near a party venue – the beach, a hotel, a pub or a restaurant. Maybe your chosen accommodation will be hosting its own great New Year's Eve party and all you need to do is arrive.
But if you are wondering where to party or what to do in Mozambique this New Year, read on. We can assist you with some great ideas about where to stay and where it is happening along the trendy coastline of this tropical country. Contact one of our consultants in the know who will create your customised package deal to make long-lasting memories this New Year. You can choose to dance the night away, watch a live band, enjoy a relaxed beach picnic, dine on nouvelle cuisine, or simply stay at your accommodation venue and entertain yourselves!
New Year at Exclusive White Pearl Resorts
The exclusive White Pearl Resorts on the stunning beach at Ponta Mamoli in southern Mozambique hosts one of the most magnificent New Year's Eve events in Mozambique – visitors need to book their tickets early for this select calendar occasion.
Don a glitzy mask and head down to the white sands. It will be a sight to behold – hotel staff lay out the most visually stimulating display of dinner tables for a lavish five course meal, sparklers, wish lanterns, elite champagne, live music, a DJ and fantastic fire works!
Other beach parties are happening simultaneously further north at Imhambane and the popular beach resorts such as Tofo, Barra and Massinga.  Dress up in something gaudy or your beach gear and meet other people just like you – out in Mozambique for the sea, the sun and the fun.
A New Year's Eve bash in Maputo can be fun although many things shut down during these public holidays. Enjoy delicious seafood and wine at a local restaurant then find a nightclub to see the new year in. Meet local people and international travellers and the night will suddenly feel too short. Click here to find out more about Maputo.
Remember that New Year is high season in Mozambique during December and most accommodation venues are fully booked way in advance. Families usually travel during this main South African holiday, so special packages during Christmas and New Year are the best way to go. Have you decided yet where you want to experience New Year? Contact us today

Do you like what you see?
We are here to make it happen!
You just can't wait to plan that holiday…can you?
Enquire with one of our travel specialists now, and we will get back to you shortly.
HOLIDAY PLANNING ADVICE HERE
Featured Packages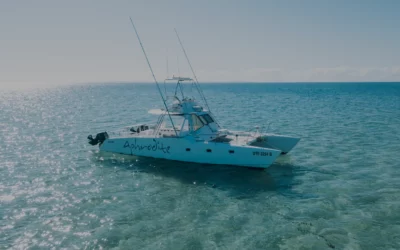 Santorini Mozambique Free Night Holiday Deal
Villa Santorini Mozambique has fantastic free night offers for 2023. Stay 4 nights and Pay 3, Stay 5 and only Pay 4. Luxury accommodation in a private and secluded location on the beach of Vilanculos. Book with us for the best deals to Santorini.
5 nights from
$2,485
Per person sharing
Enquiry Form
"*" indicates required fields