International Minors Travelling Abroad
It's official! International minors travelling abroad to or via South Africa no longer require an unabridged birth certificate. Contact our travel experts to hear more.
Hooray, finally someone has seen the light!  Its official, the South African Minister of Home Affairs officially scrapped the requirement for unabridged birth certificates for visitors travelling to SA in 2019.  
The order means that international minors travelling to South Africa no longer require an unabridged birth certificate, or consent letters when traveling with their parents. The tourism department said all the domestic ports, as well as airlines and shipping companies, had been informed of this latest order.
Scrapping of the Unabridged Birth Certificate is Good News for Travellers
The scrapping of the unabridged birth certificate requirement for inbound travellers will boost the tourism sector. The unabridged birth certificates presented a number of problems and their impact on tourism was enormous. Many tourists were completely put off by a trip to South Africa because it is a "long, tedious process" to get an unabridged birth certificate.  South Africa can now attract more tourists to its sunny shores and game reserves and southern African can now regain magnetism as a preferred tourism destination.  
The Future for International Minors Travelling Abroad
Happy and trouble-free travels going forward for all travellers into South Africa. Contact Mozambique Travel for assistance in planning your vacation to Mozambique. We are the experts with over 20 years' experience booking and designing your dream holiday.
For detailed advice and expert travel resources, as well as more info on how we can assist you en route to Mozambique please make an email enquiry here.
The Future for South African Minors Travelling Abroad
Many holidaymakers access Mozambique via South Africa so this guide is aimed to make your travel to Mozambique a whole lot easier. 
REVISED Birth Certificate Regulations for South Africans state that South African children travelling on South African passports may travel to South Africa without birth certificates. Supporting documents are not required where children are in direct transit at an international airport. Children in possession of valid South African visas are not required to produce the documents already submitted as part of their visa applications when travelling through a port of entry of the Republic. A child presenting a passport which contains the details of his or her parent or parents is not required to produce a birth certificate/equivalent document. Parental consent is required from the parent/s cited on the birth certificate of the child.
To date, the Department of Home Affairs is in the process of revising the regulations but has advised that all travellers traveling with children under age 18 need to carry their birth certificates AND relevant passports displaying the details of both parents.
South Africans traveling with children younger than 18 (called minors) require passports AND the complete birth certificate detailing both paternal and maternal information. This is still the main document needed at customs to ensure smooth travel procedures. If a visa has been issued to a minor, the birth certificate would have been provided as part of the application process.
In other words, the South African Department of Home Affairs (DHA) has dealt with all confusion around unabridged and abridged birth certificates by scrapping the terminology. The department now only issues Birth Certificates displaying the details of both parents. All children under age 18 (minors) need this document and if they are traveling into and out of South Africa, they must now carry their own passport that shows the details of both parents and is set to be the main travel document.
If parents have applied for their child's birth certificate but it is not ready or has not been received at the time of travel, they need to get an official letter from their nearest Home Affairs office stating this fact before they travel through a port of entry.
The best news so far is that international minors travelling abroad to or via South Africa, no longer require an unabridged birth certificate. Contact us for more information.

Do you like what you see?
We are here to make it happen!
You just can't wait to plan that holiday…can you?
Enquire with one of our travel specialists now, and we will get back to you shortly.
HOLIDAY PLANNING ADVICE HERE
Featured Packages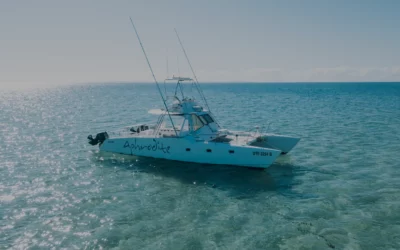 Santorini Mozambique Free Night Holiday Deal
Villa Santorini Mozambique has fantastic free night offers for 2023. Stay 4 nights and Pay 3, Stay 5 and only Pay 4. Luxury accommodation in a private and secluded location on the beach of Vilanculos. Book with us for the best deals to Santorini.
5 nights from
$2,485
Per person sharing
Enquiry Form
"*" indicates required fields