The National Parks of Mozambique
Exquisite national parks of Mozambique are part of the country's rich natural heritage and preserve hundreds of iconic and endangered species. The national parks of Mozambique have incredible landscapes and offer unique safari options. Read up on these parks, from Maputo Special Reserve to Bazaruto Archipelago National Park here. We offer top notch beach bush safari packages that include some of these national parks!
The term national park falls under protected areas or conservation areas and Mozambique is also part of several innovative and smart transfrontier conservation parks that straddle two or three countries at a time, allowing animals to run more freely.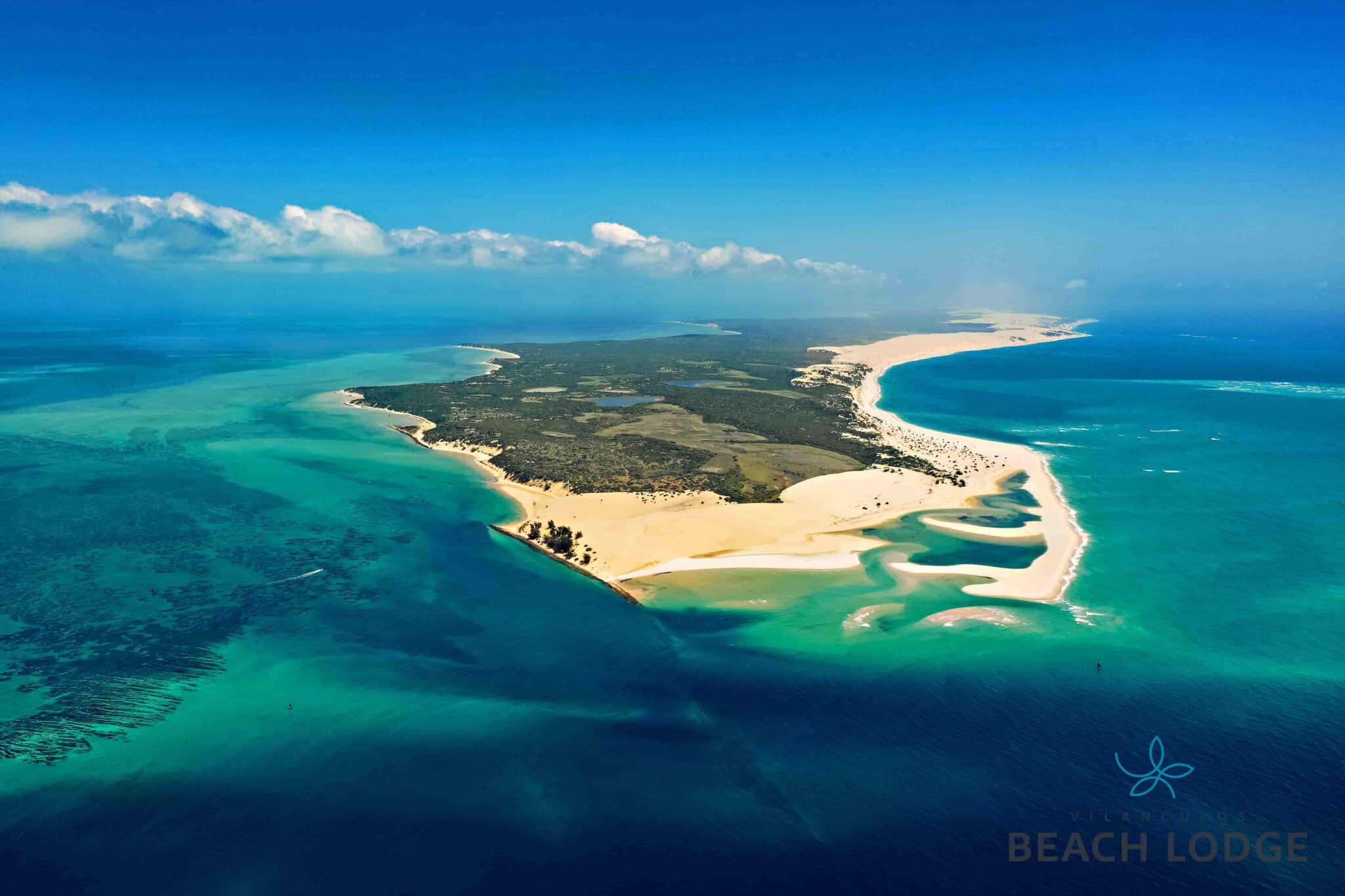 National Parks in Mozambique
Bahine National Park in Gaza (7 250 square km)

Bazaruto National Park in Inhambane (1 463 square km)

Chimanimani National Park in Manica (656 square km)

Gorongosa National Park in Sofala (5 370 square km)

Limpopo National Park in Gaza (11 233 square km)

Magoe National Park in Tete (3 558 square km) 

Zinave National Park in Inhambane (4 000 square km)

Quirimbas National Park in Cabo Delgado (9 130 square km)
Mozambique is not simply a travel destination; it is also a once in a lifetime experience. The incredible landscape offers the visitor countless breath-taking vistas where stunning plants and rare animals have made their homes. Luckily, many natural areas have been conserved within national parks and reserves. In fact, Mozambique's environmental conservation areas presently cover more than 12% of the country's entire surface and consist of six National Parks and six National Reserves.
The 2 700-kilometre coastline of Mozambique alone accounts for diverse ecosystems including pristine mangrove forests and coral reefs. It is amazing to think that the country still harbours five species of sea turtle, several species of dolphin, migrating whales and the rare dugong. The sad news, however, is that this superb marine environment is increasingly threatened by pollution, overfishing and ongoing development.
The good news is that something is being done about it. Inland, rolling hills and rugged mountains merge with open plains where species of all kinds still exist in the wild. Mozambique is brimming with healthy natural resources which have boosted her economy and 75% of the country's people do small-scale farming despite the country remaining one of the poorest in the world.
Look at these few magnificent parks in Mozambique and feel hope for the country's natural resources and associated eco-tourism opportunities:
Bazaruto Archipelago National Park
This national park comprises five islands in the Bazaruto Archipelago, floating 20 kilometres off the coast of Inhambane Province. The 1,400 square km area protects dolphins, sea turtles, sharks, rays, marlins and barracudas. There are also more than 240 species of birds, including the rare Crab Plover and Green Coucal. The 150 dugongs found here make up one of the last remaining and largest important populations in the world.
The islands' lush tropical climate promotes a landscape of huge dunes, forests and savannahs, inland lakes and wetlands. They host several lizards and migrant water birds. Varied coral reefs are said to be the least disturbed in this part of the Indian Ocean.  There are also about 3 500 people living in the magnificent archipelago who rely on the islands' natural resources for survival – harvesting sand oysters, fish, and other resources while they grow crops and raise their livestock.
Gorongosa National Park
One of the world's best known conservation areas, Gorongosa National Park, lies on the south edge of the Great Rift Valley, 80 kilometres north-west of Beira in Sofala Province, Mozambique. Lion, leopard, civet, genet, serval, buffalo, elephant, bushbuck, hartebeest, impala, kudu, nyala, oribi, reedbuck, sable, waterbuck, warthog, zebra, vervet monkey, chacma baboon, hippo and crocodile may be seen in this mind-blowing space. The birdlife is prolific with over 200 species, including the rare Green-headed Oriole, having been identified.
Gorongosa is home to an astounding diversity of animals and plants—some of which are found nowhere else in the world. This rich biodiversity creates a complex world where animals, plants and people interact. From the smallest insects to the largest mammals, each plays an important role in the Gorongosa ecosystem.
Massive tectonic shifts millions of years ago have shaped the plateaus on both sides and the mountain to the west. Find the valley 21 km west of Mount Gorongosa at 14 metres above sea level.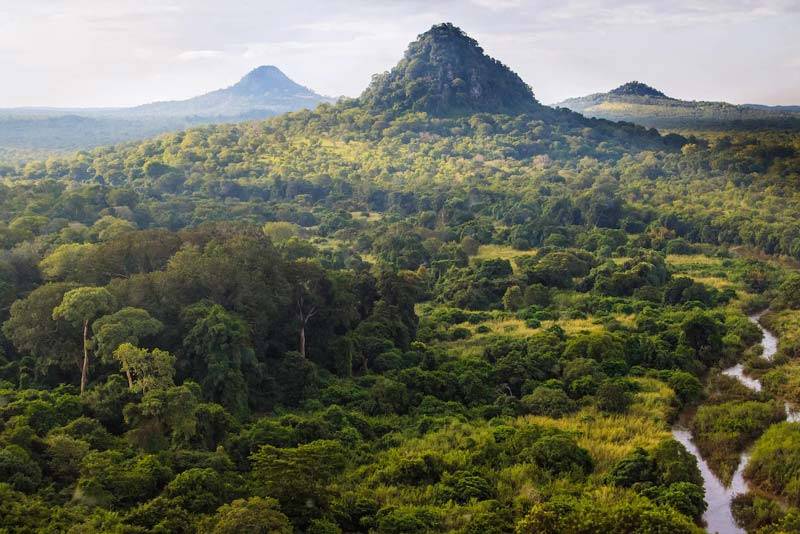 Limpopo National Park
The enormous Greater Limpopo Transfrontier Park consists of numerous different landscapes providing homes to the 'big five' – elephant, rhino, lion, leopard and buffalo – and a host of other wildlife including wild dog, hyena, kudu, oribi, hippo and zebra.
This 35,000 square km Peace Park will link the Limpopo National Park with Kruger National Park in South Africa, Gonarezhou National Park, Manjinji Pan Sanctuary and Malipati Safari Area in Zimbabwe, as well as the area between Kruger and Gonarezhou, the Sengwe communal land in Zimbabwe and the Makuleke region in South Africa.
The Greater Limpopo Park is therefore one of the world's largest conservancies, straddling parts of three African countries. The Mozambican side of the park covers about 40,000 square km, inhabited by about 20,000 people when the park was created in 2002. Some of the former inhabitants have been relocated and the park has gained nearly 6,000 wild animals such as giraffes, zebras, impalas, gazelles, antelopes, warthogs from South Africa.
Banhine National Park
Situated in Gaza Province, this 7,000 square km park is part of the Greater Limpopo Transfrontier Conservation Area which links Mozambique with parks in South Africa and Zimbabwe. Comprising open savannah with mopane and miombo forests, it is home to lion, leopard, impala, kudu, nyala, oribi, reedbuck, sable, grey duiker, hippo, ostrich and crocodile.
The park contains vast inland wetlands which feed the dry lands around it and there are also more than 1 000 pans ranging in size from a few square meters to huge. These pans may be very salty or contain "sweet" and drinkable water. Conservators have found 18 species of fish in the park. The Banhine National Park used to be home to buffalo, sable, tsetsebe, hartebeest, zebra, and wildebeest but many of these animals were destroyed during the civil wars of the 1980s and early 1990s. However, the park is still home to endangered wattled cranes and many migratory birds. Tourists can today find healthy populations of ostrich, kudu, impala, reedbuck, duiker, steenbok, porcupine, warthog and oribi.
Zinave National Park
Yet another park which forms part of the Great Limpopo Transfrontier Conservation Area, this 4,000 square kilometre park is situated along the Save River in the far north-west of Inhambane Province. Lion, leopard, cheetah, hyena can be viewed along with bushbuck, impala, kudu, nyala, reedbuck, steenbuck, both grey and red duiker, hippo and crocodile.
According to a 2010 report, Zinave National Park has been neglected until recently and most of its large wildlife has been destroyed by illegal hunting. It is sad to note that some species are locally extinct or close to extinct – black rhino, buffalo, cheetah, reedbuck, eland, elephant, giraffe, Lichtenstein Hartebeest, roan antelope, sable antelope, spotted hyena, wildebeest and zebra.
The park has very diverse tree species and at least 41 species of grasses. The Save River channel is under water when the river is in flood, but at other times larger areas of sandbanks are exposed. Shifting cultivation by people living in the area are degrading the riverine forest on the banks of the river.
Chimanimani National Reserve
Situated in Manica Province, Mozambique, this 640 square km protected area is home to buffalo, bushbuck, grey and red duiker, eland, oribi, reedbuck, sable, waterbuck, warthog and a wide variety of birds and reptiles many of which are endemic to the area.
Mozambique's Chimanimani mountains, which share a border with Zimbabwe's national park of the same name, is designated by Birdlife International as an Important Bird Area thanks to its awesome blending of three important biomes. Find the Blue Swallow and Swynnerton's Robin here, both extremely rare birds.
You can find excellent hikes within the Chimanimani National Park and you will have the park to yourself as most people don't come this way when visiting Mozambique. It is best to hire a local guide, as the paths can get a little confusing, and sometimes finding the keys to the guesthouses can be difficult.
Maputo Special Reserve/National Park
The Maputo Special Reserve National Park, formerly known as the Maputo Elephant Reserve, links with parks in Swaziland and South Africa and is situated south of Maputo. It now forms part of the Lubombo Transfrontier Conservation Area and is a major elephant stronghold, home to 350 African elephants. Stretching 77 400 hectares, the reserve also hosts duiker, kudu, reedbuck, waterbuck and crocodile. There is a wide variety of birds while the marine fauna includes dolphin, turtle and whales.
The reserve is especially important as it lies in the Maputaland Centre of Endemism, creating links between its marine, coastal and inland sections. It conserves the outstanding biodiversity of this coastal zone and also includes lakes, wetlands, swamp forests, grasslands and mangroves. 
Contact our destination specialist for further information about the National Parks of Mozambique with their incredible landscapes and unique safari package deal options. Find out more about Maputo Special Reserve and Bazaruto National Park here.

Do you like what you see?
We are here to make it happen!
You just can't wait to plan that holiday…can you?
Enquire with one of our travel specialists now, and we will get back to you shortly.
HOLIDAY PLANNING ADVICE HERE
Featured Packages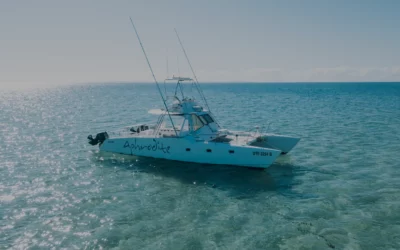 Santorini Mozambique Free Night Holiday Deal
Villa Santorini Mozambique has fantastic free night offers for 2023. Stay 4 nights and Pay 3, Stay 5 and only Pay 4. Luxury accommodation in a private and secluded location on the beach of Vilanculos. Book with us for the best deals to Santorini.
5 nights from
$2,485
Per person sharing
Enquiry Form
"*" indicates required fields