Mozambique Benguerra Island is Your Next Destination of Choice
Mozambique may be your next destination of choice, but have you decided yet between the two speciality lodges on Benguerra Island? Select either &Beyond Benguerra Island for your next thrilling Mozambique holiday or choose Azura Benguerra Island Lodge for the ultimate romantic retreat – then pick and choose incredible savings with mind-blowing discounts on most of our great rates. 
If you are just marrieds, pick the heavenly Azura Benguerra Honeymoon special for example – the bride gets 50% discount on her accommodation in a beach villa or luxury beach villa for a five or seven-night stay. How cool is that? 
What's more, the dreamy couple is treated to all their meals in this full board package – including main beach dinners, most drinks, sunset cocktail of the day served to your private Sala, your own Mozambican Butler/Host, free Wi-Fi access in the TV lounge, a 15-minute refresher back and neck massage, an island drive, as well as a sunset dhow cruise!
On the other hand, you can select the AndBeyond Benguerra special for love birds which includes helicopter transfers between Vilanculos and the island, several surprise treats and 5 nights in a lavish cabana. This irresistible package includes 2 scuba dives per day if you are already PADI certified, horse rides into the interior to see the dunes and wetlands, sea kayaking, sunset dhow cruises, snorkelling excursion, a romantic picnic somewhere private, stand-up paddle boarding and a fascinating village tour! 
The best part of your Mozambique holiday is that you can book a double luxury lodge deal and kill two birds with one stone – spend a few nights at &Beyond Benguerra Island first, then head down the island to the magic of Azura Retreats to discover their own special brand of hospitality.
AndBeyond Benguerra Island Holiday Packages Made in Heaven
Disembark from a gut-wrenching helicopter flip to settle into a magical cabana at AndBeyond Benguerra Lodge for a few days. Stay for longer for less on the discounted 6-night long stay special. Save up to 10% on your holiday in a fantasy marine and beach world where silence is deafening and scenic beauty overwhelming. 
This chic beach resort caters for all – enjoy fantastic diving and snorkelling, kayaking, dhow cruises, castaway picnics on a deserted island, or perhaps horse-riding along the beach. After a jam-packed day, relax with a massage either in the privacy of your room or in the Spa's treatment rooms. Stay longer to make the most of all activities on offer at And Beyond Benguerra Island. Fully inclusive with flights and transfers.
The recently revamped Casa Familia villa at AndBeyond Lodge is a delightful accommodation choice for a family who needs their space and privacy. If you stay longer here for less, you save up to 30% on your accommodation package – real value for money! 
Why not book one of the 10 casinhas, slightly larger than the cabanas, in all their rustic luxury thatched glory. Tropical African décor ensures your cool comfort in a room fit for royalty – gorgeous ensuite bathroom, relaxing tasteful sitting area and large firm beds add to the private deck space plus rim flow pool, private sala and sun loungers. 
Dive to new depths in the clear waters around the island – indulge in all activities at AndBeyond Benguerra Lodge as privileged guest. Get out there and go horse riding, fishing or diving, hiking, picnicking and exploring – you know that you are in good hands and can take a guide along for the historical and environmental background that you need. 
Sailors of long ago told stories of mermaids and dugongs, the stuff of legends – it will be very sad if these peaceful creatures die out. Dugongs are an endangered species and the lodges on Benguerra Island are all involved in their conservation. Make sure you identify a few and tell all your friends back home about the incredible marine nature reserve in the great Bazaruto Archipelago that needs all our help. 
People and planet make sustainable tourism a success and conserving the marine environment will ensure a healthy and safe future for both wildlife and people in the region. Take time to support the wonderful AndBeyond Benguerra Island solar lamp scheme which offers people a safer option than candles when the electricity is not viable. Buy your own lamp from the lodge's Signature Shop.
Tales of the Unexpected at Azura Retreats Mozambique
Who would expect such remarkable discounted rates at the most eco-conscious and delightful lodge on Benguerra Island in the Bazaruto Archipelago? I mean, such a lavish destination offering families an all-inclusive heavenly 5-night break in a luxury beach villa? Bring your children and revel in special treats like star gazing well into the nights, scuba diving well into the days, horse rides to epic picnic spots, stand up paddle boarding in the bay, kayaking to the next island and snorkelling for hours to see colourful fish of all shapes and sizes!
Book that special package deal today and if you fly from South Africa to Mozambique, you get special treatment as a local holiday maker. Your stay on Benguerra Island contributes to the lodge's carbon neutral people and planet policy where your booking saves energy and you learn a new culture and lifestyle in an island paradise. This third world environment needs all the help it can get in terms of water, infrastructure and education and guests to the Azura Benguerra luxury villas are part of this solution.
Meanwhile your vacation oozes lavish detail as you enjoy private suites with sea views and immediate access to white sandy beaches, your own Mozambican host, a splash pool on your personal deck and a large bed that overlooks the sunrise horizon. Visit the spa for an unforgettable shea butter massage and sip a sunset cocktail every evening before a mouth-watering fresh seafood dinner by candlelight in a venue of your choice.
Make your minds up – two lodge, two special deals, one island. So much to do, so little time! We can assist you to tailor make your unique Mozambique island vacation in paradise. Start with AndBeyond Benguerra lodge and move on to Azura Benguerra Island Lodge for the second part of your escape. You book and we do the rest so choose Mozambique Travel for your trip to Africa today.
Featured Packages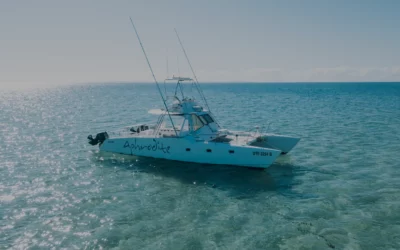 Santorini Mozambique Free Night Holiday Deal 2023
Stay for 5 nights in one of our top-selling Mozambique beach destinations in Vilanculos and only pay for 4 with plenty of extras this 2023. Escape on holiday to Villa Santorini on a free night special holiday deal. Includes airport transfers, all meals and drinks.
5 nights from
$2,485
Per person sharing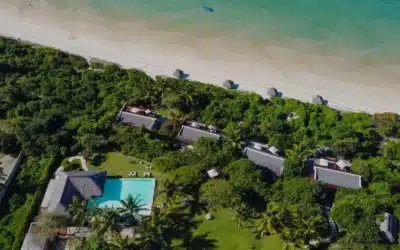 Bahia Mar SADC Family Special
Special treatment for South African families on this inspiring 5-night Mozambique beach holiday to the luxury Bahia Mar Club in Vilanculos. Stay in a spacious family unit on the beach. Kids stay free when you fly in from South Africa to Mozambique on this excellent family rate.
Enquiry Form
"*" indicates required fields