The sheer variety of holiday opportunities in Mozambique puts it on the map as a premier destination for family holidays and honeymoons. From beach breaks to safaris and everything in between, Mozambique has it all! And the most awesome part is, you can easily combine your experiences into one itinerary! Whether you choose the tranquillity and remoteness of the Quirimbas and Bazaruto Islands, or the fast paced tempo of city life, there are holiday packages just for you. There are so many places you can go and the coastal town of Pemba with its wonderful choice of Pemba hotels is certainly one place worth visiting.
The gateway to the magnificent islands in the incredible Quirimbas Archipelago, the port city of Pemba has a wealth of lodges and holiday opportunities on its lovely stretches of beach and a tour of its interior will reveal some fascinating buildings from an era of Portuguese reign plus an intriguing blend of cultures. Although many holidaymakers use Pemba hotels as stop overs on their way to the islands, it can be said that these hotels are amongst the finest in Mozambique accommodation.
So base yourself in your choice of accommodation in Pemba and Wimbe Beach and start exploring this quaint town and mingle with its friendly locals. Among Pemba's best hotels is Avani Pemba Beach Hotel, a striking hotel that is conveniently located a few minutes from the airport and within easy access to the town's fine restaurants and bars plus other places worth visiting. With regular flights landing at Pemba airport from Johannesburg, this coastal town is fast becoming popular with tourists who will be making their way to the splendid Quirimbas Archipelago. This has seen the sprouting of quite an impressive number of Pemba hotels, all offering the best in service and facilities for the modern traveller.
As Mozambique's top performing tour operator with unbeaten prices on accommodation deals in Pemba, we are the right people to talk to. We know Pemba very well because we have been sending guests there for many years. Our team of friendly advisers have also been to this wonderful town and are well versed with the area and the properties there. Let us help you find the right packages and specials for your once in a lifetime Mozambique honeymoon in tropical paradise.
Contact us today and our expert consultants will help take the stress out of planning your dream holiday.

Do you like what you see?
We are here to make it happen!
You just can't wait to plan that holiday…can you?
Enquire with one of our travel specialists now, and we will get back to you shortly.
HOLIDAY PLANNING ADVICE HERE
Featured Packages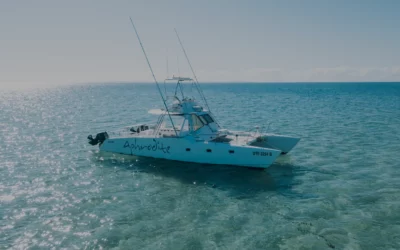 Santorini Mozambique Free Night Holiday Deal
Villa Santorini Mozambique has fantastic free night offers for 2023. Stay 4 nights and Pay 3, Stay 5 and only Pay 4. Luxury accommodation in a private and secluded location on the beach of Vilanculos. Book with us for the best deals to Santorini.
5 nights from
$2,485
Per person sharing
Enquiry Form
"*" indicates required fields