For special Mozambique holidays you will never forget, head to Pemba, a port in the north where fishing boats sail in and out, and the gateway to the renowned Quirimbas Archipelago. This is a pretty base from which tourists love to explore northern Mozambique – it is also a picturesque town which offers some of the best diving, snorkelling and fishing in Africa!
In this capital of Cabo Delgado Province, there are sufficient basic facilities, plates of delicious seafood and the serene Wimbe Beach which is frequented by travellers moving between the Quirimbas Archipelago and other delightful Mozambique destinations. Mozambique Specials  promises unique Pemba holidays for everyone online. Beach resorts and water sports, honeymoons and family fun. We promise you the best package deals in Africa!
Travelling to Pemba
It is easy to get to Pemba as flights land daily at Pemba Airport from Mozambique centres, Johannesburg and Dar Es Salaam (Tanzania). From here, you can take a helicopter, a light aircraft or a boat to the islands in the Quirimbas Archipelago. You can also visit Niassa Wildlife Reserve where a pristine wildlife wilderness awaits you – spend days roaming the vast, untouched vistas which stretch into the horizon towards Tanzania. Read more about Niassa Wildlife Reserve right here.
Travel during the dry season when your days are less humid – May to November and  remember to take waterproof bags for boat transfers and water sports, and to keep bags light. Pack beach gear, flat shoes, cool clothing and snorkelling gear, some basic medical supplies plus your malaria medication, just in case. Camera, hats, sun cream, rain coat and sunglasses. That's it!
Visitors flock to this stretch of paradise with the locals wishing you bemvindos (welcome back). Pemba is the perfect port city to lay your hat this holiday, with the offer of first class accommodation and pampering. You'll be spoilt for choice, from simple, rustic settings right on the beach, such as Pemba Dive and Bush Camp, to the ultimate luxury of retreats such as Chuiba Bay Hotel and Pemba Beach Hotel and Spa. Establishments in Pemba offer quality facilities such as air conditioning, satellite TV and mini bars – with even the more rustic alternatives offering internet cafes and laundry rooms.
Luxury holiday facilities
Restaurants are key features of all establishments and offer an amazing array of fresh seafood as well as traditional island fare that will have you longing for the lunch and dinner 'bell' all day every day. Without a doubt, once you check in, it will be difficult to check out.
Pemba is a picturesque Mozambique holiday destination and a wonderful place to start a Mozambique special package deal! It is also the world's third largest port. Explore the home of the clove and discover an economy that is still more dependent on agriculture than tourism. However, the island offers comfortable Mozambique accommodation ranging from luxury lodges and hotels to more rustic cabins and self-catering establishments.
Pemba is a renowned and world class Mozambique diving destination with opportunities to dive the Quirimbas Archipelago and see its incredible coral reefs and myriad fish species. Spectacular deep water drop-offs from the island's hilly landscape mean will draw divers back again and again. Diving in the Quirimbas – read more about it here.
Fishing in the Quirimbas Archipelago from Pemba is very rewarding while snorkelers can also explore the coral reefs and many colourful fish. Prolific water sports mean days out in the sun and island trips are a boat ride or short plane spin away.
Chuiba Bay Lodge
A few kilometres from Pemba in north east Mozambique lies Chuiba Bay Lodge, settled on miles of white beaches and surrounded by 10 hectares of untouched natural vegetation. This romantic eco holiday venue is the ultimate place to stay for honeymoons and families alike.
Find six luxury bungalows offering elegant Mozambique accommodation with lovely patios and roomy lounges embracing beautiful gardens. They also boast air-conditioning, ceiling fans, satellite TV and DVD,  personal mini bars and Wi-Fi. Earthy brick and makuti reed finishes blend into the vegetation offering refuge for visitors escaping the rat race.
Two swimming pools and a gym keep guests busy while the natural jaccuzi and Talassa Spa maintain the relaxing atmosphere which is at the heart of Chuiba Bay Lodge. Try scuba diving the endless coral reefs, deep sea fishing for game fish, snorkelling and swimming.
For a true Mozambican cultural experience, watch the Macua woman and children of the Chuiba Village collect clams and mussels for their daily curry.  See how the local men bring ashore fresh fish and seafood and how skilful Makonde masters create world famous ebony sculptures or perform traditional rituals and dances. Lodge link here.
Ulala Eco Lodge
Your special Mozambique holiday can start at Murrebue beach, one of the most beautiful seashores in Mozambique, and the ideal venue for the intimate Ulala Eco Lodge, cosy and exclusive.
Your holiday package will mean staying in comfy accommodation in six charming rooms in four bungalows, all with views over the Indian Ocean. Families and couples are enticed to relax and enjoy. Some chalets are built on stilts two meters high close to the beach with shady terraces while others feature large rooms and concealed bathrooms. All rooms are constructed from local materials – coconut palm leaves, bamboo, teak decks and red sand.
A true eco lodge, Ulala uses solar panels and wind turbines for energy while water is recycled for septic tanks and irrigation. Yet luxuries are still found in the cosy bar/restaurant on the beach where free internet access and delicious Mozambique seafood keep diners happy.
Most of the fresh produce is sourced from local markets while fish comes from the fishermen's daily catches. Ulala Eco Lodge believes in supporting the local community and many of the staff are locally sourced.
Your Mozambique holiday on Murrebue beach is based on snorkelling in the rich coral reefs and seeing a huge range of fantastic marine animals. Make sure you take a slow 90 minute stroll around the lake. Kite surfing is an adventure sport ideal for the wind conditions at Murrebue! View Ulala Lodge Here.
Pemba Beach Hotel and Spa
The glorious Pemba Beach Hotel and Spa is a chic accommodation venue in Pemba which is located on a private estate and takes full advantage of both the African bush and the Indian Ocean sea views.
One of the most upmarket resorts in Pemba, this hotel and spa offers 102 elegant rooms with en-suite marble bathrooms, tasteful Arabian decor, satellite TV and Persian rugs. Balconies look out over the sea towards the Quirimbas Archipelago – stroll around the 176 acres of natural bush enjoying the plants then head to the tidal pools at low tide and snorkel for hours when it comes in.
Pemba Beach Hotel and Spa is a great Mozambique holiday venue for families and couples – swim in the sea or spend time at the glorious infinity pool before heading off for a pampering spa treatment.
Choose from two bars and a comfortable lounge for drinks and snacks before sampling five star gourmet foods. Mozambique seafood is served in a Surf 'n Turf style – try venison and lobster, tuna, marlin, prawns and crab. Seafood is bought fresh from fishermen on the beach as they pull in their catch of the day! Add to that fresh tropical fruit and daily baked breads…
Water sports are in at Pemba Beach Hotel – windsurfing, knee boarding, wake boarding and sailing are a few of the activities on offer. A walk around Pemba town will reveal traditional markets, fantastic restaurants and bars. Mozambique Specials will ensure you choose the right package for your budget and needs.
Why wait? Choose Pemba as your next Mozambique holiday destination where the world is your oyster. From this veritable paradise, you can explore the Quirimbas Archipelago, the Mozambique wildlife and safari lodges and more! Enquire here now.
Featured Packages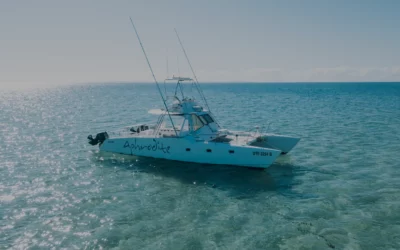 Santorini Mozambique Free Night Holiday Deal 2023
Stay for 5 nights in one of our top-selling Mozambique beach destinations in Vilanculos and only pay for 4 with plenty of extras this 2023. Escape on holiday to Villa Santorini on a free night special holiday deal. Includes airport transfers, all meals and drinks.
5 nights from
$2,485
Per person sharing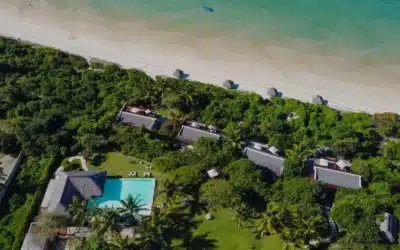 Bahia Mar SADC Family Special
Special treatment for South African families on this inspiring 5-night Mozambique beach holiday to the luxury Bahia Mar Club in Vilanculos. Stay in a spacious family unit on the beach. Kids stay free when you fly in from South Africa to Mozambique on this excellent family rate.
Enquiry Form
"*" indicates required fields