ISLAND MAGIC QUIRIMBAS
Take your pick – choose a holiday destination of your choice in a Mozambique Quirimbas Archipelago Hotel. They are amazing places, all of them, brimming with luxury, comfort and bliss. The best part of going to this northern region of Mozambique is that you are so far from civilisation that you feel alone and utterly refreshed.
Sitting in the midst of all this beauty and pageantry is Ibo Island – so regal and proud after centuries of confusing yet fascinating history. Do you know that the Portuguese, Dutch, Indian, Arabian and the Chinese all had a hand in the houses and buildings on Ibo? Architectural heirlooms from the 1500′s are grown over with wild tropical bush.
But some are preserved and restyled into modern hotels where visitors come to learn more about that time so long ago. Ibo Island Lodge is one of these where you too will learn that as early as AD600 Arab traders had made contact with Ibo Island and then established trading posts and forts along the coastline to ship slaves, gold and ivory to the Arab world.
For hotels in the Quirimbas completely in tune with their natural environment, try Vamizi Island or Medjumbe Private Island. These Mozambique holiday destinations are so picturesque and so devoted to the area's marine diversity and pristine beaches that visitors really switch off and tune into the natural environment around them.
At Medjumbe, 13 palm-thatched chalets are fully equipped to cocoon you in absolute bliss throughout your stay. Each chalet features a private plunge pool and access to the pristine coastline, with abundant opportunities to explore the treasures of the ocean beyond.
Barefoot bliss with exclusive luxury
And at Vamizi Island, designed to take your breath away, you get to mix barefoot bliss with exclusive luxury. See it to believe it – sleep in enormous villas on this 12 km long crescent-shaped desert island where the finest linen encourage deep sleep.
Another not to be forgotten Quirimbas Archipelago hotel is the glorious Azura at Quilalea – all villas are built from natural coral stone and makuti thatch, decorated with earthy materials.  The lodge's refreshing green ethic means that it impacts as little as possible on the island ecology using wind generation, solar power, rainwater harvesting and rechargeable batteries to save energy.

Do you like what you see?
We are here to make it happen!
You just can't wait to plan that holiday…can you?
Enquire with one of our travel specialists now, and we will get back to you shortly.
HOLIDAY PLANNING ADVICE HERE
Featured Packages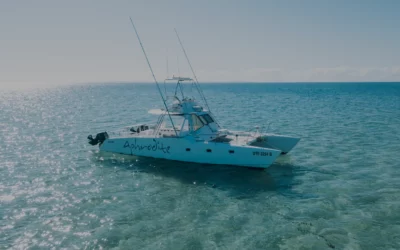 Santorini Mozambique Free Night Holiday Deal
Villa Santorini Mozambique has fantastic free night offers for 2023. Stay 4 nights and Pay 3, Stay 5 and only Pay 4. Luxury accommodation in a private and secluded location on the beach of Vilanculos. Book with us for the best deals to Santorini.
5 nights from
$2,485
Per person sharing
Enquiry Form
"*" indicates required fields