The Full Force of Cyclone Freddy
The full force of Cyclone Freddy is still being assessed as rebuilding after Cyclone Freddy in Mozambique continues. Enormous damage decimated social, economic and environmental infrastructure in February 2023 when Cyclone Freddy made landfall not once, but twice.  Six months later, picking up the pieces continues as government, aid agencies, non-profit organisations and individuals are working together to rebuild after tropical Cyclone Freddy in Mozambique. 
Many inspiring stories of courage and rebuilding after Freddy's devastation have emerged as humanitarian efforts deepen since a very traumatic time for all residents. The World Bank has also stepped in to commit massive funds to rebuild after Freddy which hit Mozambique in full force in a double whammy. People lost homes, belongings, family members and livelihoods in this climate change tragedy.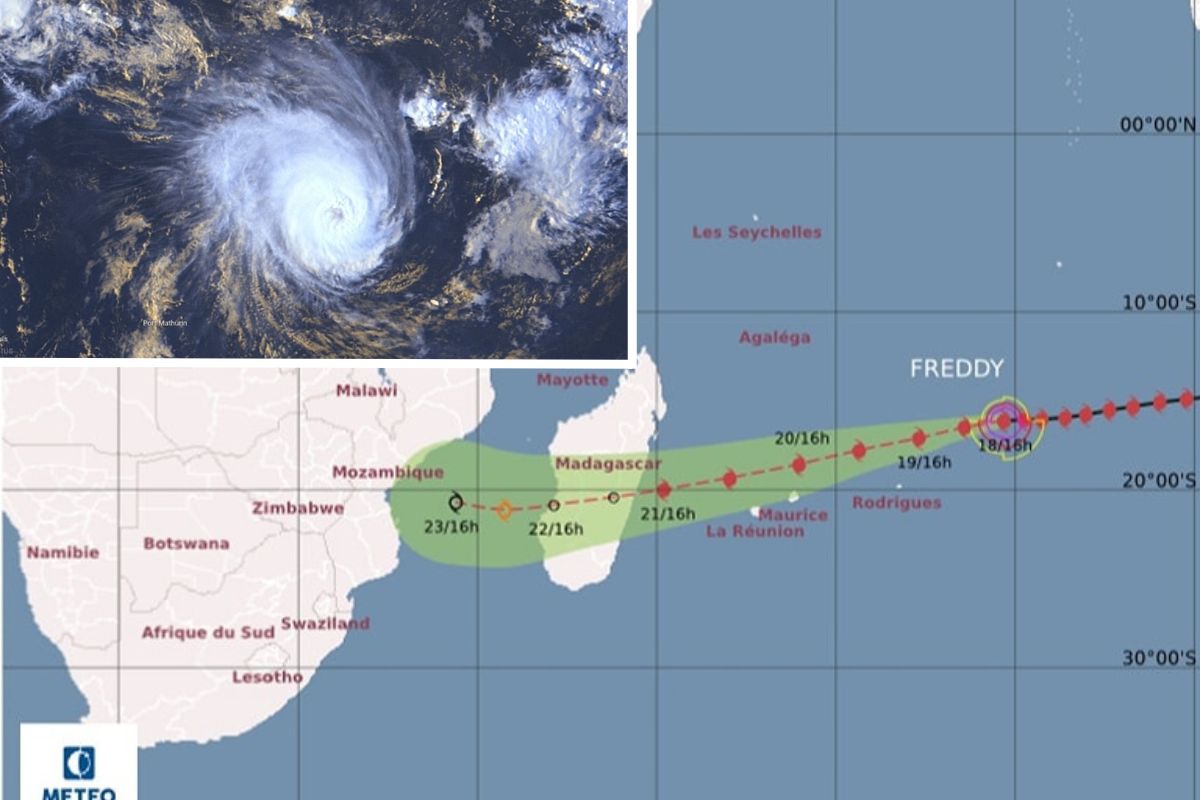 Cyclone Freddy made landfall on 24 February as a tropical storm, expected at this time of year. The catch, however, was that this particular storm moved back out to sea, regrouped and returned on 11 March as a full-on cyclone with a vengeance. This impacted more than 1 million people mainly in Zambezia province, with thousands losing homes and livelihoods. 
Research shows that Cyclone Freddy in Mozambique was the deadliest tropical storm ever recorded globally. It began to form off the coast of Australia in February 2023 and took 5 weeks to cross the Indian Ocean, gathering force, ire and speed as it travelled. Cyclone Freddy lasted longer than most other cyclones and had the highest accumulated cyclone energy (ACE) of any global cyclone ever recorded. This is the measured energy released by a cyclone during its entire lifetime. 
In meteorology, a cyclone is a large air mass that rotates around a strong centre of low atmospheric pressure, counterclockwise in the Northern Hemisphere and clockwise in the Southern Hemisphere. Cyclones are recognised by their inward-spiralling winds that circle around a zone of low pressure.
The damage was enormous: 10 of the country's 11 provinces suffered massive impacts in this trail of destruction which set off a national health crisis. Cholera cases increased as well as other water-borne diseases after all the hectic flooding and nearly 200 people died. The storm demolished 132 000 homes, displaced 192 000 people, and obliterated 1200 schools and more than 120 health facilities. About 230 000 students suffered and more than 1.18 million people in total were affected. 
The Mozambique economy was battered when schools, roads, bridges, energy, water treatment works and more were hit by this malicious cyclone. Such severe weather events are huge hindrances to economic, social, environmental and political development in a country already suffering from climate change impacts far and wide. 
World Bank Committed Massive Funds to Rebuild After Freddy
Mozambique is ever grateful to humanitarian efforts helping to rebuild the country in the wake of Cyclone Freddy.  Thankfully, the World Bank committed massive funds to rebuild after Freddy to empower the recovery of the economy, society and environment in the storm's trail of destruction. Mozambique's emergency funds have been boosted to the tune of $150 million after 1.18 million people were severely affected and this money is being used to rebuild transport, education, healthy, energy, water supply and sanitation infrastructure. Farming activities will be given a boost and the rebuilding of homes is ongoing. The hardest hit cities were Maputo, Matola, Quelimane and the main towns in Inhambane, Tete, Niassa and Nampula. 
Non-governmental organisations have also stepped in to assist and the UN Refugee Agency (UNHCR) provided emergency aid to communities affected by Cyclone Freddy. In May, some 44 humanitarian organisations working across the 8 provinces, focusing on Zambezia province, the hardest hit region, reached nearly 500 000 people. 
Inspiring Stories of the Human Spirit from Cyclone Freddy
The resilience of the human spirit is remarkable as individuals set to working together to rebuild after tropical Cyclone Freddy made landfall in February 2023. While government and non-governmental organisations are still picking up the pieces in Mozambique, inspiring stories of courage and rebuilding after Freddy's devastation have emerged. 
Some residents were fast asleep when Cyclone Freddy hit Mozambique's shores, the heavy rain flooded homes and residential areas rapidly. Gale force winds threatened safety for all so people grabbed what they could and started to flee. Fortunately, several governments and several non-governmental organisations set up temporary accommodations in schools and other buildings with food and blankets. 
Let's take Maria Nguila, for example, a 57-year-old farmer from Vilankulo in Inhambane province, Mozambique who had to see her crops being destroyed by Cyclone Freddy. Heavy rains caused flooding and waterlogged soils which then drowned her maize, sweet potato and groundnut plants. She lacked food for her family and the 11 people who work for her but her spirit bounced back when she realised why her land was flooded in the first place and what she can do about it. She farms too close to the river in the best soils but this made her vulnerable to rising waters. She needs a pump and she needs to move her crops to higher land! She has decided to forge ahead and never give up. With vital aid from ForAfrika, Maria is rebuilding her life and work.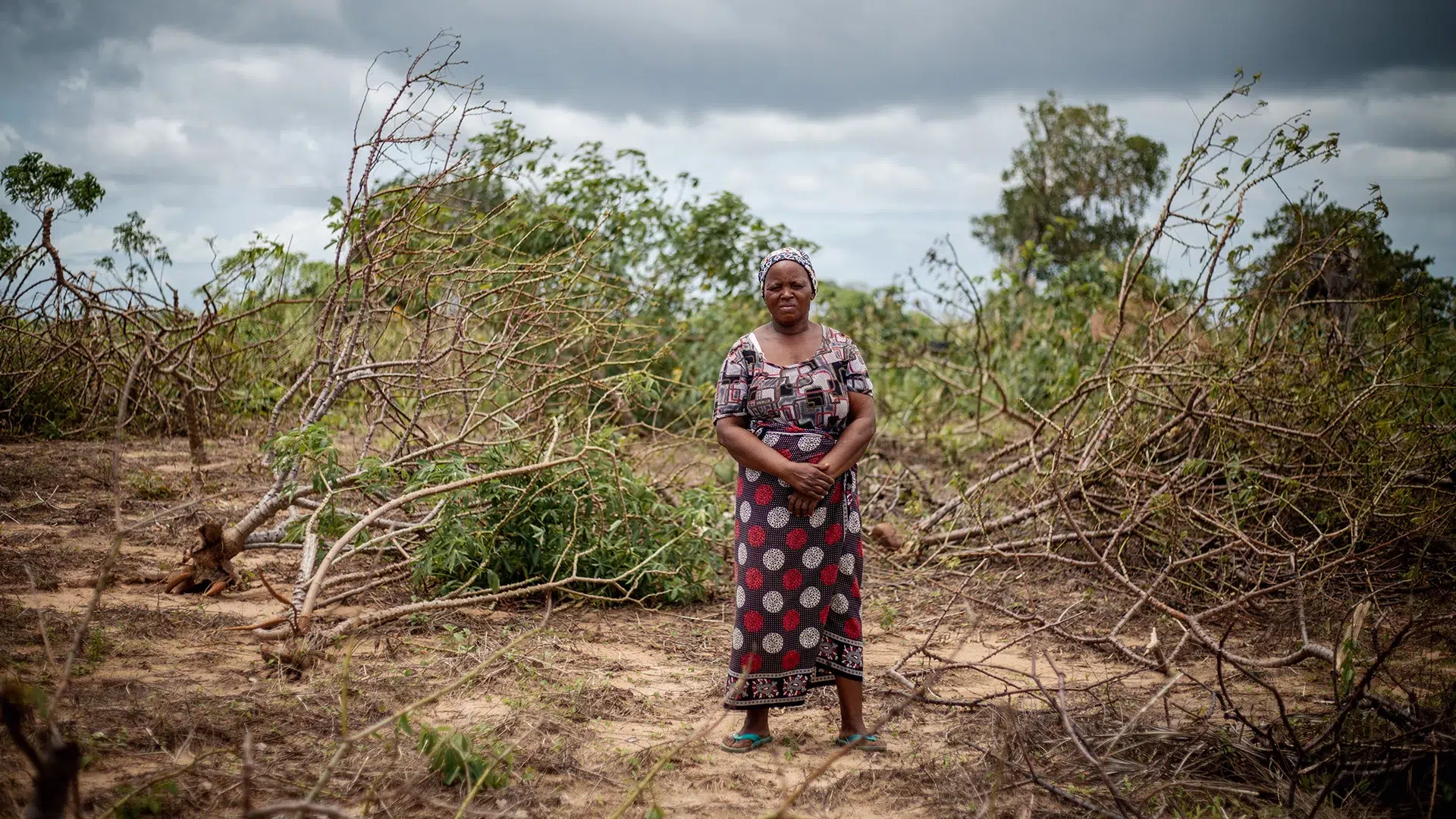 Dercia, 18, is one of thousands of students in Zambezia province hard hit by Cyclone Freddy and she is trying hard to get back to normal. Her small village in the Mabote district was annihilated during the ferocious storm – roads, homes, crops and food stores were gone in an instant.  She walked to the next village in chest-high flood waters and had to find shelter with other refugees. Thanks again to ForAfrika, supplies arrived in time and she is trying to restart her life, determined to return to student life and make something of her future! 
These are the people who will rebuild Mozambique and who educate fellow Mozambicans about the horrors of extreme weather events, climate change and a country that is exposed to cyclones and flooding. Things can change for the better!
Featured Packages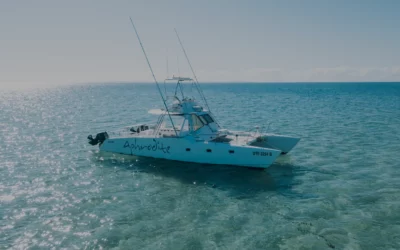 Santorini Mozambique Free Night Holiday Deal 2023
Stay for 5 nights in one of our top-selling Mozambique beach destinations in Vilanculos and only pay for 4 with plenty of extras this 2023. Escape on holiday to Villa Santorini on a free night special holiday deal. Includes airport transfers, all meals and drinks.
5 nights from
$2,485
Per person sharing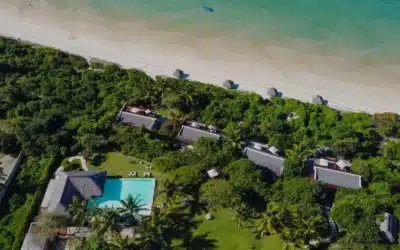 Bahia Mar SADC Family Special
Special treatment for South African families on this inspiring 5-night Mozambique beach holiday to the luxury Bahia Mar Club in Vilanculos. Stay in a spacious family unit on the beach. Kids stay free when you fly in from South Africa to Mozambique on this excellent family rate.
Enquiry Form
"*" indicates required fields