LETS FACE IT LIFE GOES BY PRETTY FAST, AND AT TIMES IT FEELS REALLY HARD..
It struck me that after the last couple of the years that the world could do with a break..
If you are reading this, then you have survived the pandemic. Many did not. We now have a war and general madness in Ukraine, and it seems that chaos keeps chasing the human race.
If you don't stop and look around once in a while, you could miss the entire point of LIFE
We are all time-starved, competitive, distracted. We move at full velocity, we are driven by fear, by stress and financial pressure.
Too much work. Too many complaints. Deadlines we can't meet. Noise and distraction.
We think now is the time to say that four letter word out loud. Rest and take a long deep breath.
There is a place in Africa we'd like you to visit.
This place, on the east edge of Africa, Is Mozambique. Go and recharge and take a well deserved beach break. Let the sand run through your toes and watch the sun set over the Indian Ocean.
Bob Dylan even wrote a song about it!
" I like to spend some time in Mozambique
The sunny sky is aqua blue
And all the couples dancing cheek to cheek
It's very nice to stay a week or two
And maybe fall in love, just me and you"
Mozambique is a special, authentic experience. And we'd like you to promise to rest, find solace and connect with yourself and your loved ones  during  your stay.
It is a tropical country. It is cultural. It is a lifestyle that revolves around the tide rather than the time. It is the sound of dolphins banging their tails  on the water's surface. It is the smell of freshly cut coconut. It is the exotic taste of grilled prawns, chili and lime.  It is palm fringed silky white sandy beaches. It is balmy tropical ocean swimming  so warm you can float for hours till your hands are all wrinkly. It is super friendly people who live their lives in the same way they have done for hundreds of years.
It is contemplation. It is introspection. Those moments, often in hindsight, when you realise what actually really matters to you.
We also happy to report that there is a FULL range of accommodation options in Mozambique from rustic and on a budget friendly, all the way to top splurge island luxury. You can choose to drive there or fly in.  There are some great specials around right now  too…
There are also gracious dhows tacking across the horizon, their white sails billowing in the wind against an impossibly turquoise ocean.
Childhood looks like childhood again. Kids  float their wooden boats  in shallow bays. They ride their bicycles around the  islands and people are happy. They engage, they interact and make friends with the locals. Tablets and screentime are forgotten with these new experiences.
Consider exhaling with us on Mozambique holidays.
Contact us for 2022 deals and the very best beach resorts and lodges in Mozambique.
Because everyone  should rest and connect once in a while…

Do you like what you see?
We are here to make it happen!
You just can't wait to plan that holiday…can you?
Enquire with one of our travel specialists now, and we will get back to you shortly.
HOLIDAY PLANNING ADVICE HERE
Featured Packages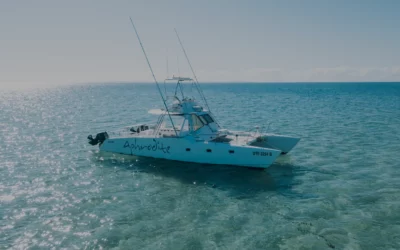 Santorini Mozambique Free Night Holiday Deal
Villa Santorini Mozambique has fantastic free night offers for 2023. Stay 4 nights and Pay 3, Stay 5 and only Pay 4. Luxury accommodation in a private and secluded location on the beach of Vilanculos. Book with us for the best deals to Santorini.
5 nights from
$2,485
Per person sharing
Enquiry Form
"*" indicates required fields