SAILING INTO THE SUNSET AT BENGUERRA ISLAND
This tropical African destination is fast becoming a sailor's dream because you can island hop, stopping to sleep when and where you like.
Sailing on a traditional dhow
Yes, sailing on a traditional dhow is fun! And we offer scheduled sail safaris and packages or you can tailor make your own according to your honeymoon, family reunion or fun friend holiday needs.
Come and see the beautiful Bazaruto Archipelago and its several idyllic islands. Sailing on a traditional dhow around Benguerra Island is probably the best thing you will do all year! We also offer extraordinary yacht safaris for travellers like you who may prefer this kind of luxury hotel on the water.
Find your choice of world class beaches, luxury accommodation, dive sites, deep sea fishing activities – and of course the ultimate relaxation.
We can take you island hopping on board a dhow, kitted out with all your scuba diving and snorkelling gear. Jump on and off your sailboat and swim for hours, maybe with dolphins!
Then dock at one of the fancy lodges on the island for a night or two and a meal to satisfy all hunger cravings. We suggest Azura Benguerra – a unique accommodation venue where you are indulged by professional staff and where solitude is the name of the game.
Some enticing facts about Benguerra Island:
This is the second largest Island in Mozambique's Bazaruto Archipelago and less than one kilometre from Bazaruto Island
The island features high sand dunes, inland lakes and long beaches
Choose your luxurious Mozambique accommodation in beautiful beach villas, ideal for holistic rejuvenation
In July the weather is perfectly warm and dry, some come then and see the whales
It is wise to get anti-malarial medication before travelling to the Bazaruto Archipelago and yellow fever certificates may be required – check with local GPs before travelling!
This famous national park covers a huge expanse of ocean including the six islands making up the Bazaruto Archipelago. It was declared in 1971 to protect dugongs and marine turtles and their habitats. This includes the islands' fauna and flora, coral reefs and marine birds. The biggest island is Bazaruto Island and the smallest, Pansy Shell Island.
This makes sailing on the traditional dhow even more attractive!
Book this special package with us today:
Stay for 5 nights in a Beach Villa on a fully inclusive basis and only pay for 4 for an affordable US$2,550 per person
And this special offer includes:
All your meals
Selected beverages
Mozambican Butler/Host Service
15-minute refresher back and neck massage
Land Rover Island Drive
Sunset Dhow cruise
When you book your Mozambique holiday package for Benguerra Island, you will find yourself sailing into the sunset on your traditional dhow. Take a castaway beach picnic to a remote part of the island to watch the sunset and be totally alone in nature. Sip good wine and dip into a surprise basket of goodies prepared by your lodge.
Ahhhh, not to be missed! Click here now to chat to one of our consultants!

Do you like what you see?
We are here to make it happen!
You just can't wait to plan that holiday…can you?
Enquire with one of our travel specialists now, and we will get back to you shortly.
HOLIDAY PLANNING ADVICE HERE
Featured Packages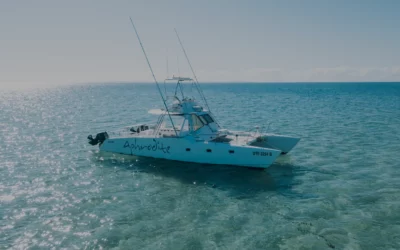 Santorini Mozambique Free Night Holiday Deal
Villa Santorini Mozambique has fantastic free night offers for 2023. Stay 4 nights and Pay 3, Stay 5 and only Pay 4. Luxury accommodation in a private and secluded location on the beach of Vilanculos. Book with us for the best deals to Santorini.
5 nights from
$2,485
Per person sharing
Enquiry Form
"*" indicates required fields