Unveiling Mozambique's Tranquil Spa Paradises
Spa travel and wellness retreats have become increasingly popular holiday choices around the world and in Mozambique, providing a chance to escape the stresses of daily life and focus on physical and mental well-being. There is a growing trend towards spa travel, with many people seeking destinations like Mozambique that offer wellness, rejuvenation, and self-improvement opportunities. The age of spa travel is here. Wellness retreats are big news, big money and big holidays so read on to find out more about Mozambique spa travel!
The Rise of Spa Travel and Wellness Retreats
Spa travel and wellness retreats have been around for centuries, with many cultures recognizing the healing power of water, herbs, and other natural remedies. A recent surge in interest in these types of destinations means many travelers want to improve their physical and mental health in exotic destinations. Ever since the world went into shock during Covid-19, people have started to realise that life has much more to it, that wellness is key to long-term survival and to nurturing kindness towards others.
Spa travel has evolved thanks to the growing awareness of the importance of self-care and well-being. In today's fast-paced, high-stress world, many people are struggling to find balance and are looking for ways to improve their overall health and wellness. Spa travel and wellness retreats offer a chance to disconnect from daily life and focus on self-care in a peaceful, supportive environment. In Mozambique, spa travel is trending and affordable and we have many spa packages to share with you at varying top beach, island and safari hotels, lodges and guest houses.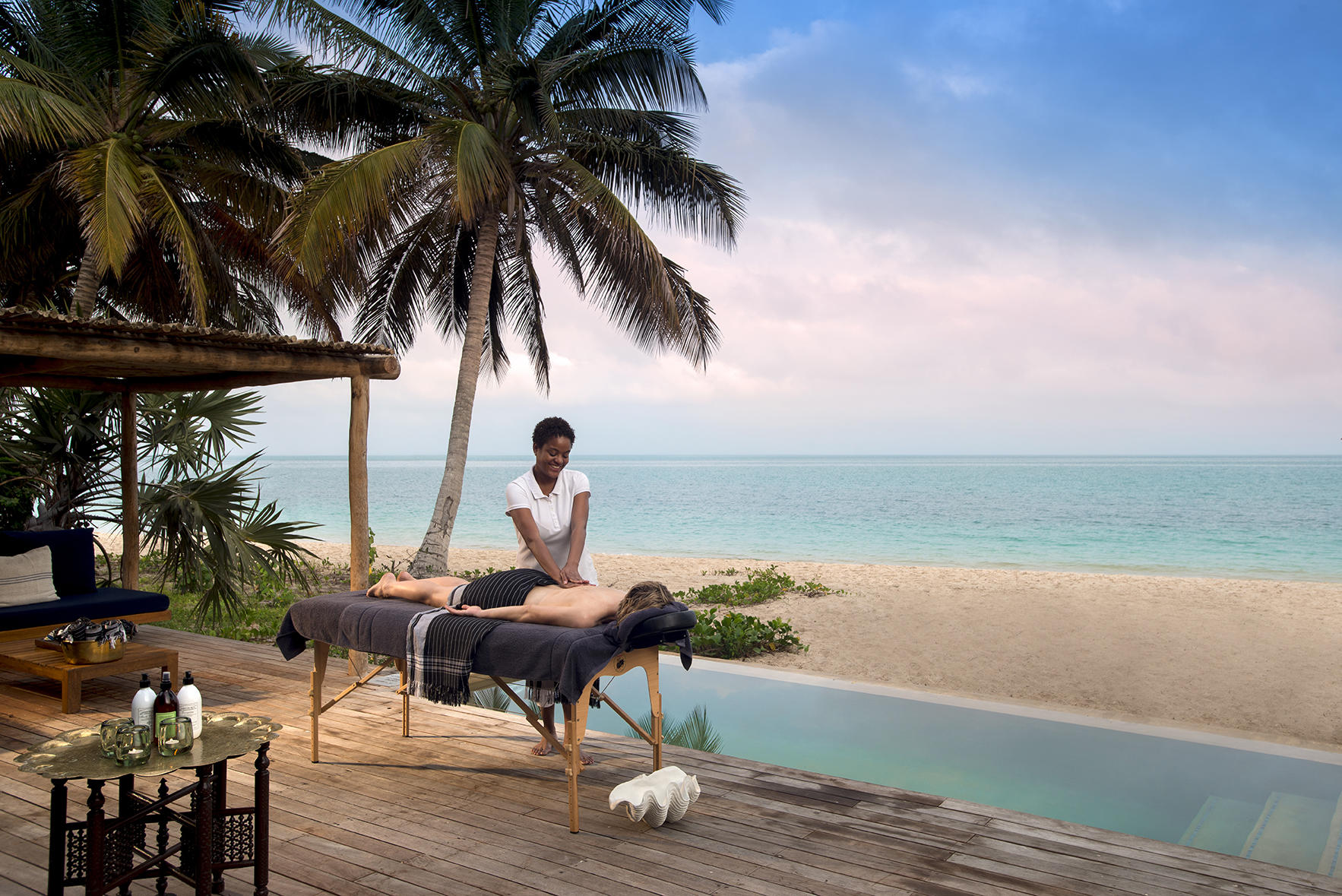 What Spa Travel and Wellness Retreats Offer
Spa travel and wellness retreats offer a wide range of experiences, depending on your goals and interests. At a spa resort, you can expect to find a variety of spa treatments, including massages, facials, and body scrubs, as well as access to fitness classes, yoga, and other wellness activities. Many spa resorts also offer healthy dining options, with menus featuring fresh, locally sourced ingredients and a focus on nutritious, balanced meals.
On the other hand, wellness retreats tend to focus more on holistic wellness and self-improvement. These retreats often include workshops and classes on topics such as mindfulness, meditation, nutrition, and stress management. They may also incorporate outdoor activities like hiking or kayaking to promote physical fitness and overall well-being.
Why Spa Travel and Wellness Retreats are Becoming So Popular
There is a growing desire to disconnect from technology and daily stressors and connect with nature and oneself. Too much social media is unhealthy but, on the other hand, social media has also played a role in the rise of wellness travel.  With the popularity of Instagram and other social media platforms, many people are seeking out "Instagrammable" destinations that offer beautiful, picturesque settings for their photos. Wellness retreats and spa resorts often offer stunning natural surroundings, with beautiful scenery and serene environments that make for perfect photo opportunities.
The COVID-19 pandemic also contributed to the popularity of wellness travel. After months of lockdowns and restrictions, many people are eager to get away and focus on self-care and relaxation. Spa travel and wellness retreats offer a safe, supportive environment where travellers can unwind and recharge.
If you're considering spa travel or a wellness retreat, it's important to consider your budget and what type of experience you're looking for. Spa resorts can range from affordable to luxury, so make sure to do your research and find a destination that fits your needs and budget. Choose the appropriate location and setting for your spa or wellness retreat. Do you prefer a beachfront location or a mountain retreat? Are you looking for a remote, secluded setting or a more bustling, urban environment?  Make sure to plan ahead and book your spa travel well in advance. Check out our best spa travel packages and destinations here and make your call today to value your health!
Spas and relaxation to Mozambique Luxury Beach Resorts
Choose the deluxe White Pearl Resorts for your honeymoon and the lucky bride gets 50% off her deluxe accommodation on our honeymoon package deal. Spa treatments are a huge highlight of your time together and the happy couple gets chilled bubbly on arrival, plus a romantic beach picnic for two. Enjoy double treatments in the spa where a good massage and skin treatment make you feel as good as new. Your private butler makes things happen, just the way you want it. Book your special Mozambique honeymoon package deal here, now.
For a boutique spa travel experience, book your week away at the bountiful and eco-friendly Bahia Mar Club with its state-of-the-art wellness centre and gym plus select retreats for mind and body wellness. Embrace the soul of essential oils at Bahia Mar Club Spa when you choose an aromatherapy in-house treatment then get in touch with yourself in the Zen Meditation Garden. Couples on honeymoon get massage treats and can pace themselves in the new high-end gym with a qualified trainer or take long walks on endless sugary beaches. 
Machangulo Beach Lodge is one of our favourite beach spa travel destinations and the marvellous Machangulo Beach Spa is a haven of pampering and beauty treatments designed to rejuvenate and relax all guests. Choose from a unique menu of massages, wraps, skin care treatments and more so that diverse and personal needs are addressed on your vacation.
Pop into the pampering Maisha Mind Body and Spirit Health Club and Spa at the leading Polana Serena Hotel in Mozambique's capital city, Maputo, to experience a state-of-the-art sparkling swimming pool, lounge, business centre and three curio shops. The Maisha Spa boasts 5 five treatment rooms, one set aside for couples treatments where diverse health and wellness therapies such as facials, body treatments, massages, Chakra Balance therapies, spa rituals, and beauty treatments are offered. Find the perfect blend of treatments and soulful sessions so that you leave Maputo completely rejuvenated. 
Sail away to the Bazaruto Archipelago for a few nights on one of our special island package deals and stay at the captivating &Beyond Benguerra Lodge. Schedule your romantic castaway picnic on a serene sand bar at low tide, tucking into grilled fish and fresh coconuts on a beautiful shady picnic blanket, then take the opportunity to enjoy massages in a slick spa and a modest range of treatments that will give your holiday that extra spoil factor. 
Spa travel is the way to go these days, alone, with your partner or with your family if you seek body, mind and soul therapy for instant time out from urbanisation and technology. It's time to browse our selection of special packages for your value-for-money spa and wellness holiday to incredible Mozambique beach destinations. 
Featured Packages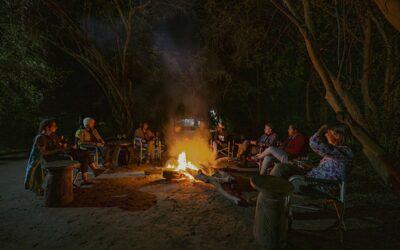 Mozambique safari to Wild Camp Gorongosa
A spectacular five-night package into the wilds of Gorongosa National Park with this well-priced Mozambique safari deal in the authentic Wild Camp. Walking trails are the focus of this glamping safari. Includes return light air transfers and two safari activities daily.
5 nights from
$2,850
Per person sharing